"The idea for 'Tulum Mermaid' came to me spontaneously," says Carmen Adriana Mantione. "When I first moved to Tulum, I took a paddleboarding and mermaiding class with someone. I liked it so much, I bought myself a monofin and started taking it around to cenotes to practice."
Cenotes are a distinctive part of the landscape near Tulum. They're natural sinkholes where the limestone has collapsed exposing clear, cool water. "We call them natural springs in Florida where I grew up," says Carmen.
One of those Florida natural springs is called Weeki Wachee, which is famous for its mermaid performances. Carmen jokes, "After my husband died, I told my dad I was going to move to Weeki Wachee and be one of their oldest mermaids."
Instead, she came to Tulum on vacation and fell in love with the vibrant artists' community along the Caribbean Sea. She returned to Long Island and put her house on the market. A few months later, she'd volunteered to be the mermaid entertainment for a local restaurant.
"A friend did social media for a local restaurant and she said she needed entertainment. They had a cenote on the property, so I said, "If you need a mermaid, let me know." The friend was enthusiastic about the idea and so Carmen turned herself into a professional mermaid overnight.
The former costume designer took it in stride. "I YouTubed videos on how to make a tail. I have a sewing machine here and with my background, it wasn't that hard."
Her performance was a hit and friends suggested she offer it as an experience to visitors. Thus, Tulum Mermaid was born.
Now, she creates an entire curated experience for her guests. She first teaches participants how to swim with the fin, and then, in the second part of the experience, she adds the full tail. "I have a local friend who makes the tails and tops. I have two assistants. One is a professional photographer and one is a swim instructor. It's important to me to hire local talent."
She also has a two-story bungalow and lives downstairs while renting out the upstairs on Airbnb, which supplements her income. Her home is a short walk to the center of Tulum and she paid about $135,000 for it. Her electricity bill runs around $20 to $50 dollars per month and her water is about $10 a month.
She's also recently bought a scooter. "It's turquoise and white. I call it the mermaid mobile. I have a little speaker for it so I can play music and put a crate on the back to hold groceries."
Carmen's found it easy to meet people. "I have a mix of friends. Some expats, some Mexican. I have a private Spanish teacher who comes over twice a week. I'm learning salsa dancing. I take pole dancing classes too.
"Being a professional mermaid was never on my list of jobs to have. I thought I'd design clothes or maybe open a shop. But it turns out the mermaid thing was a hit. It's very special. I've worked hard at making it a true experience."
Need a Way to Fund a New, Better Life?

Join our Savvy Retiree Daily e-letter today and you'll hear from us daily, telling you about ways you can gain the freedom to live where you want, travel when you like and create a life you love. We'll also send you a FREE Report Fund A New, Better Life With These 6 Portable Careers...
Related Articles
A Profitable Villa Retreat In Scenic Lake Chapala, Mexico
How A Vacation Turned Into A Freelance Career In Mexico
Tequila, Mariachi, And Tech: Why I Built My Business In Guadalajara
---
You know more Spanish words than you think you do! And we guarantee you can be carrying on conversations...in Spanish...in just 20 Minutes. Reserve your spot now for our FREE webinar.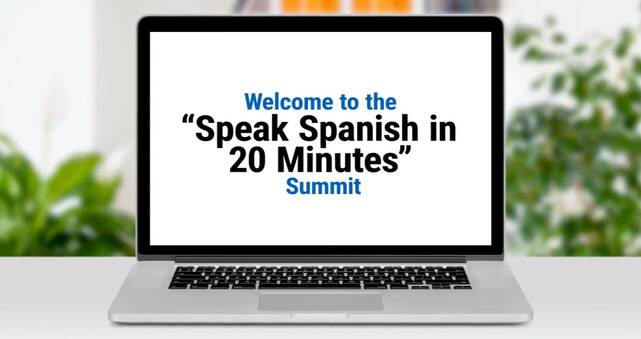 ---