In 1998, a spectacular flood hit my hometown, sending my entire family panicking and running around with buckets trying to remove the water from our garage.
I, on the contrary, was excited by the event. My first reaction was to run to my father's video camera and record the flood. That's when I first realized that I was drawn to filmmaking. Despite this, I studied to become a journalist, not a video journalist, so it ended up being a long time before I acquired videography skills…
By 2005, my passion had re-emerged and I decided to take an introductory course to documentary filmmaking. I learned the basics of filming and editing, but still didn't see how I could make a living out of this field.
In 2012, I returned to filmmaking once again. I quit my job and enrolled in a three-month documentary-making course. I learned more about filming, writing, and editing, and directed my first documentary, a 12-minute short film. While my passion for filmmaking had been fully reawakened, I had witnessed firsthand the challenges of this industry, such as locating funding. Again, I was forced to admit that my dream of earning a living through filmmaking was unrealistic.
It wasn't until I met Tom Reissmann three years later that I saw an opportunity to make money in this field. Tom earns his living making promotional videos for tour operators. For the first time, I realized that I could to do a job I love, travel the world, and pay my bills all at once. My filming skills were still limited at that time, but he assured me that with practice, they would develop and a career in this industry was a viable possibility.
So, I jumped at the chance to assist him with one of his gigs: filming holiday destinations in Europe. The small sequences I provided, added to his footage, resulted in a great promotional video for the client's website. The experience gave me the confidence I needed to pursue my own contracts.
After the trip, I started reaching out to some contacts. Nowadays, companies are all aware of the importance of using video marketing on their websites. Today, attention spans are becoming shorter. Video relays information fast and efficiently. It also inspires trust as people get to see the environment, the product, or the service they are after.
I managed to convince a real estate agency of the value of a promotional video and sold them a one-minute video for $600. With my sample video, I was then able to go to all the other real estate agencies and point to that original film, making them wonder if they should take advantage of this new marketing tool too.
Only six months later, I was able to raise my price to $800. Now, I can charge between $1,000 and $2,000 for a simple 90-second video. Not bad for something that only takes a day and a half of work.
Initially, I used a Canon photo camera but a good smartphone along with a decent stabilizer can do the job just fine, as long as you learn the basics, such as framing, panning, and tilting. You certainly don't need to be a pro or have expensive equipment to get started. All you need is the motivation and a passion for videography.
Need a Way to Fund a New, Better Life?

Join our Savvy Retiree Daily e-letter today and you'll hear from us daily, telling you about ways you can gain the freedom to live where you want, travel when you like and create a life you love. We'll also send you a FREE Report Fund A New, Better Life With These 6 Portable Careers...
Related Articles
Creating "How-To" Videos to Help Fund Your Travels
How to Make a Great Travel Video
10 Ways to Make Money Online in Retirement
---
You know more Spanish words than you think you do! And we guarantee you can be carrying on conversations...in Spanish...in just 20 Minutes. Reserve your spot now for our FREE webinar.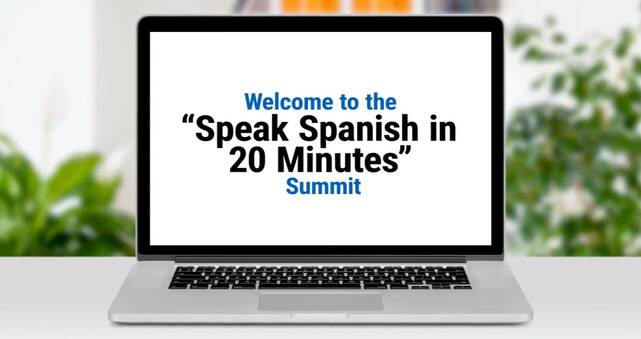 ---