"What do you want to be when you grow up?" is a question we all heard as children. For Toronto born Patrick Cooke, the answer came at age 12, when he picked up his first guitar. He was utterly captivated.
Three decades of composition later, Patrick had turned his passion into his career, composing for the film and advertising industries, with a brimming music industry rolodex at his disposal.
His talents had paid for a house in an up-and-coming neighborhood of downtown Toronto—the ideal sanctuary for himself, his wife, and his two young children. By any common standard, Patrick had hit the jackpot. Everything was perfect.
Then, in 2012, he encountered Costa Rica for the first time. Suddenly, his idea of "perfect" took on a whole new meaning.
"Our first trip was to visit friends in Sámara, on the Guanacaste coast," says Patrick. "Until then, I had never even considered leaving Toronto. But this country just mesmerized me. The vibe, the people, the freedom, the nature, and so much more. I was bewitched."
The journey home was easy. Running from the Costa Rican memories proved more difficult. "Two weeks later I turned to my wife, Jenna. She was nursing our infant son. I told her I thought we needed to move to Costa Rica. She didn't hesitate. We began planning the next day," he says.
"We decided on the coastal village of Nosara after learning there was a Montessori school for the kids there. Only when we arrived did we realize how very special this place is. I set up my studio in my home, and immediately fell in love.
"And it wasn't just the beaches that sang to me. I grew up in a metropolitan city of 6 million people. The true, Old World sense of community here was entirely new to me. Nosara enhanced my connection with the environment, nature, and with others. But primarily, it amplified my connection with myself, no longer distracted by the hustle, bustle, and noise of the city."
Unfortunately, just as Patrick and his family began to settle in, the film and TV music industry took a big hit. "Advertising execs realized they could use stock music for a fraction of the price of hiring a professional composer," says Patrick. "I'd seen the writing on the wall. I just had no idea that it would happen so quickly. Almost overnight I found myself hustling three times as hard to make less money than before."
"We had limited rental income from Toronto, plus back-end music royalties," says Patrick.  "But our main income stream had always been my composing, and that option was rapidly dwindling.
Then, there was the fact that Nosara, unbeknownst to us at the time, was primed to become the Aspen of Central America. Consequently, the price of rent and food went up."
But Patrick had a solution. "Given my personality and professional background, embarking on the creative coaching industry seemed like a logical progression." He started a website called Patrick Cooke Coaching, which he used to attract clients in search of their own creative awakening.
He says that despite the uncertainty, he loves the direction his new income has taken him. "It turns out that I'm pretty good at it, and now spend much of my time coaching people online, devising online programs, and attending seminars and retreats to share my experiences."
"If I were to advise anyone thinking of making the jump I'd say 'do it,' but do your homework in advance. Once you've navigated the pitfalls of relocating to a different country and culture, most people never look back. The freedom, quality of life, not to mention the chance to expose your children to other places and cultures is unmatched."
It's been seven years since Patrick relocated his family to the sunny shores of Nosara, Costa Rica. "Despite some hairy moments, I've never looked back or regretted my move. In fact, I think it was the best decision of my life."
Need a Way to Fund a New, Better Life?

Join our Savvy Retiree Daily e-letter today and you'll hear from us daily, telling you about ways you can gain the freedom to live where you want, travel when you like and create a life you love. We'll also send you a FREE Report Fund A New, Better Life With These 6 Portable Careers...
Related Articles
Writers Find Inspiration And The Right Cost Of Living In Tamarindo
This Is How I'm Still On My Yearlong Vacation…After 17 Years
Afraid Of Heights? This Off-Grid Business Isn't For You
---
You know more Spanish words than you think you do! And we guarantee you can be carrying on conversations...in Spanish...in just 20 Minutes. Special summit 'Speak Spanish in 20 Minutes' is now live!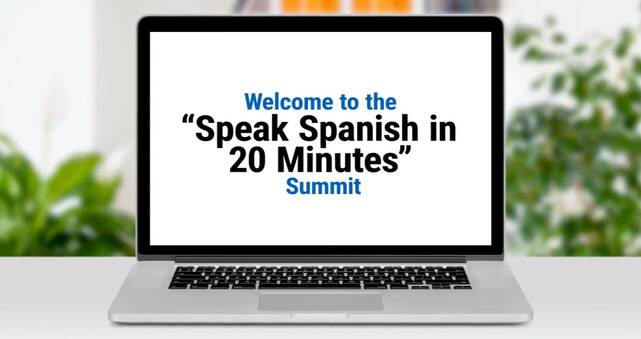 ---