Since 2005, I've been designing tours of incredible destinations like Paris. The purpose of my tours is to connect participants with their creativity, a stimulating location, and like-minded people.
Living in gorgeous Colorado, I was delighted when subscribers to my newsletter expressed interest in touring a U.S. location. The city of Boulder is a popular destination with tourists from home and abroad. Plus, as a small, arty city, it's a perfect place to hold one of these events.
I planned a weekend tour so it would be easy for people to schedule a few extra days in the region if they wanted to. There were 10 spots, and these filled up quickly. My aim in organizing the event was to highlight local specialty businesses and creative establishments.
The tour opened at Dushanbe teahouse. After an icebreaking session on the teahouse's patio, we moved inside for high tea so the participants could have a bite to eat and get to know each other better.
The following day, the first full day of the workshop, we visited my favorite shop, Two Hands Paperie, where we stocked up on paper, markers, and glue. Then we moved to a space I had rented for the afternoon near downtown to unleash our creativity using our recently purchased supplies. All of the participants were given a journal, and I taught simple tools like short poetry, word sketches, and collages. As we explored the city throughout the weekend, everyone filled the notebooks with their perspectives and experiences.
The second day culminated in a show and tell at Chautauqua, a hilltop park and auditorium overlooking downtown. Each person shared experiences they'd recorded in their journals. We finished the workshop on a picnic blanket in the park overlooking the Flatirons. I popped a bottle of bubbly and we toasted the weekend.
Boulder was the perfect place for my creativity workshop. It's relatively small and easy to navigate, and has a walkable downtown with stunning mountain views.
One of the guests was an acquaintance, and I swapped admission for her photography skills. She did a great job of capturing the fun of the excursion, and since then I have been able to use the photos to promote other workshops. We also sent photos to the participants afterward to help them commemorate the weekend.
It was fairly easy to organize and run the workshop. For holding the weekend tour, I made a tidy profit of around $2,000.
These kinds of tours are not difficult to arrange and can be a fun and engaging way to supplement your income. The first step in planning a local tour is to pick a niche, such as food. There's a tour in Texas where local chefs take people around their favorite family restaurants. The city expected the tours to appeal to tourists, but it was the locals who joined up to discover more about their city.
The possibilities for topics are endless. Maybe you are arty and want to show people the local art or architecture. Perhaps you are a history buff and love sharing the places and stories that fascinate you. Get out a notebook and start brainstorming your local tour. Here are some questions to guide you:
What do you love showing people?
What's a theme that emerges when you look at the list of your favorites?
What hobbies or interests could you organize a tour around?
You don't have to do weekend-long tours. A day or half-day can suffice. Depending on the nature and length of the tour, you could do many in a short period of time.
One of the biggest challenges is filling a tour or retreat. But there are a lot of resources available to help promote a local event, many of them free. Promoting yourself online is crucial, but traditional forms of media can also be effective, like the classified and events sections of local newspapers. And there are endless opportunities for partnering with local shops, venues, and artisans. Be sure to let the staff of such places know about your tour so they can talk it up.
The best tours have a personal angle. I love teaching people how to be playful and creative. Plus, it's a treat for me to share my favorite Boulder gems. It brings me so much joy to watch people marvel at the things that delight me.
Need a Way to Fund a New, Better Life?

Join our Savvy Retiree Daily e-letter today and you'll hear from us daily, telling you about ways you can gain the freedom to live where you want, travel when you like and create a life you love. We'll also send you a FREE Report Fund A New, Better Life With These 6 Portable Careers...
Related Articles
Take Control of Your Retirement With a Joyful Post-Career Income
Your Travel Itineraries Might Be Worth Thousands
How Do You Become a Tour Guide?
---
You know more Spanish words than you think you do! And we guarantee you can be carrying on conversations...in Spanish...in just 20 Minutes. Special summit 'Speak Spanish in 20 Minutes' is now live!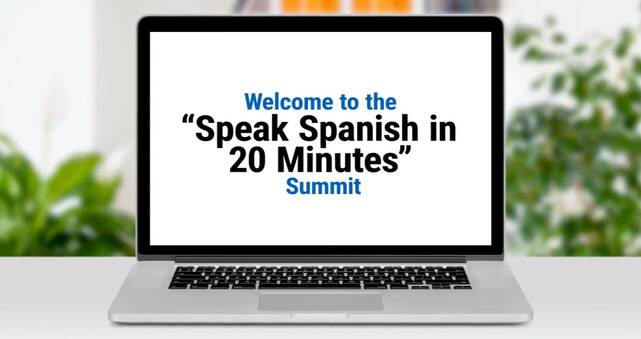 ---