My girlfriend, Corissa, and I were still living in Calgary, Canada, this time last year. Anyone who has ever been to Alberta in winter will tell you how cold it gets in this part of the world—25 F below zero is not uncommon in Calgary. Therefore, we both decided to pack our bags and drive south.
We had done our research on which Latin-American countries would be the easiest to emigrate to. We had considered everything from Mexico to Guatemala, even Nicaragua, and Costa Rica. We finally settled on Panama for three main reasons: ease of obtaining permanent residency, cost of living, and political stability.
Panama is one of the easiest countries to immigrate to permanently under the Friendly Nations Visa scheme. You will merely have to hire an immigration lawyer, create a corporation, and obtain a background check from your country of origin. That is a much cheaper and easier process than what you will encounter in Mexico, Guatemala, or Costa Rica, for example.
Also, and this was important for us, corruption and political instability are low in Panama. In terms of affordability, Panama also ranks high. This applies to everything from beer and food, to the internet, but also rent and house prices. Additionally, high-speed internet, well-maintained roads, Western food, and cable TV are all available at reasonable prices.
We now live in an appealing mountain town, named Boquete. The town is located two hours from the border with Costa Rica, in the Eastern part of the country. It is also, conveniently, situated an hour from David, Panama's third-largest city, which has a domestic airport.
The most pleasing aspect of Boquete is undoubtedly the climate. At an elevation of 3,900 feet, the temperature rarely exceeds 85 F; there is always a pleasant breeze blowing, and you will not have to waste your money on bothersome air conditioning. There are two main seasons in the year, rainy and dry. We live here all year round and enjoy the rainy season as much as the dry season because the town gets quiet during the North American summer, when many expats return to the U.S. and Canada.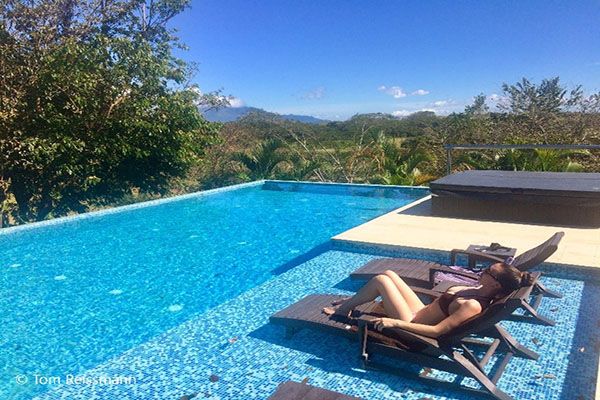 However, you will always find a permanent expat community here. Many have started local businesses, covering everything from restaurants and bars, to real estate, cars, and even horse riding. I myself am a videographer, meaning I shoot and edit commercial videos for local businesses, but I also occasionally work in neighboring Costa Rica, Canada, and even Europe. Corissa has obtained a remote job and works part-time from our apartment with a view of the mountains.
On weekends we enjoy hanging out by the pool at the golf course. We also frequent the many local bars and restaurants and sometimes drive to David for Sushi or Mexican food, followed by a movie.
Having lived for a year in our little mountain paradise, I can unequivocally say that we both love Boquete. Our favorite part is probably the climate, given that neither of us likes extremes. We also adore the amount of bird life, the plump orange tree in the yard, the constantly changing view of the mountains, and our social circle of friends, who enjoy throwing dinner parties, sometimes even including live bands.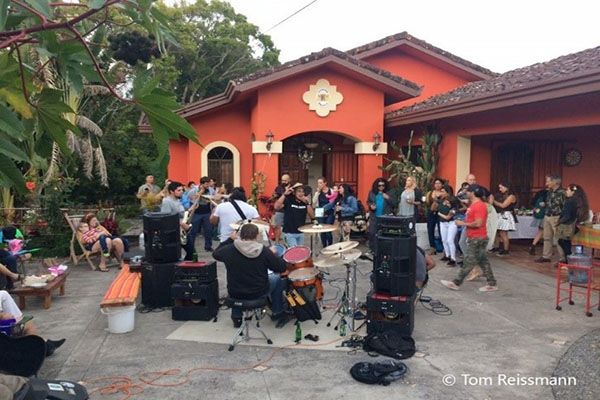 We also genuinely appreciate the little details, like seeing the native population dressed in their traditional clothing, the pride Panamanians show in their culture, and the many events happening throughout the year, from Independence Day to Jazz festivals.
So, if you're looking to find a winter residence or intend to live abroad for good, then Panama might be the place for you. Who knows, I might even run into you one day at a bar, and you will recount your story of how this article enticed you to check out Boquete. I'll look forward to it.
Need a Way to Fund a New, Better Life?

Join our Savvy Retiree Daily e-letter today and you'll hear from us daily, telling you about ways you can gain the freedom to live where you want, travel when you like and create a life you love. We'll also send you a FREE Report Fund A New, Better Life With These 6 Portable Careers...
Related Articles
Why Panama Is A Beacon For Remote Workers
Earning Remotely In Panama Comes With Many Benefits
"I Started A Skate Rink Business In Family-Friendly Boquete"