When I was asked to write this article, the editor enquired if I was still in Buenos Aires—that was where I was the last time we spoke. I laughed and had to tell him that Argentina was seven countries ago. (I actually had to count the places I had been on my fingers.)
He was quite surprised, as it had only been seven months since we'd last caught up.
You see, one of the perks of being a copywriter is that I have the ability to take my work with me everywhere I go.
It's common for copywriters and other kinds of freelancers to say they can work from anywhere as long as they can get an internet connection. That's absolutely true, but really you can even be flexible on that point.
Once I've completed all my research and have all the raw information I need for a project, the actual writing is done offline. When you're trying to write copy, having an always-on internet connection actually opens the doors to too many distractions.
I recently spent a month living in a wonderful 16th-century stone farmhouse in a tiny hamlet in a remote part of rural France.
When I say a tiny hamlet, I mean that it's so small I'm not even sure it has a name. There are only perhaps 18 to 20 buildings and none of them are businesses: no shops, no banks, no post office. No businesses of any kind. All the buildings are either homes, barns, or storage sheds.
The nearest proper town is about five miles away: An easy 30-minute cycle through the absolutely stunning French countryside.
This location suited me because it was utterly free from distractions. I could settle in and just write.
At other times, I may be in a bustling city such as Quito, Barcelona, or Cairo.
By managing my time and my assignment pipeline, I am able to choose what kind of place I want to be in during any given month.
When I know I'll need to be reachable, or to do a lot of heavy research, I'll pick a place that's a bit more cosmopolitan. When it's time to buckle down and write, I find more remote places off the beaten path.
Of course, it's not necessary to be a full-time nomad in order to be a copywriter. Most people would prefer some kind of stable home base with the freedom to travel frequently.
That's the beauty that comes from copywriting. Once you are established and have just a few clients, you get to design your life the way you want it.
How many clients does it take to enjoy that kind of freedom? Not as many as you might think.
A lot depends on what kind of copy you write but life overseas is a lot less expensive in most places. If your needs are modest, you can live comfortably on as little as a couple thousand dollars a month. Depending on your industry, skill level, and specialty, you can earn that much from just a single client.
Get just two or three clients and not only does your income stream even out…but you can do well for yourself while getting paid to see the world.
It's the American dream… But wherever you want to live it.
Need a Way to Fund a New, Better Life?

Join our Savvy Retiree Daily e-letter today and you'll hear from us daily, telling you about ways you can gain the freedom to live where you want, travel when you like and create a life you love. We'll also send you a FREE Report Fund A New, Better Life With These 6 Portable Careers...
Related Articles
Work Where You Want, With a Portable Income
A New Life with a Portable Income in Peru
Break Free From the 9-to-5 Grind With a Portable Income
---
You know more Spanish words than you think you do! And we guarantee you can be carrying on conversations...in Spanish...in just 20 Minutes. Special summit 'Speak Spanish in 20 Minutes' is now live!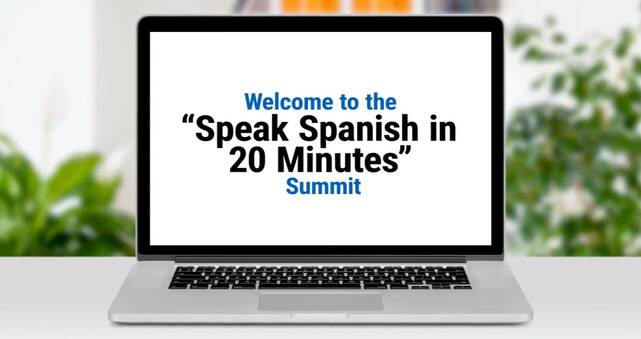 ---