For eight years, New Jersey native Michelle Bottalico has been calling the northwestern Italian city of Turin home. Along the way she's met her husband-to-be, acquired Italian citizenship through ancestry, and furthered her photography business.
"After traveling around Italy, I liked it so much that I decided to look for work and live here. I was already a photographer in the U.S., and this was something I could do in Italy too," she says.
Today, Michelle specializes in portrait photography, taking photos of newborns, children, families, and couples. Her clients are both Italian and foreign, including American expats who are working in Turin.
"I do photo shoots for them so they can remember their time living in the city," she says. "I don't work in a studio because I prefer a more spontaneous style, and if I'm not working in clients' homes, I use the city of Turin as a background," Michelle says.
Michelle has become enamored with many aspects of her new life in Turin, which has a population of about 900,000 people.
"I love the more relaxed way of life Italians have; the closeness to the Alps, where there are beautiful places to hike; the open-air markets in the city (especially Porta Palazzo, which has a section in the back where the local farmers sell the food they grow); the tradition of aperitivo in the evenings (the Italian equivalent of happy hour), and the opportunity to see new ways of life," she explains.
Turin is the capital of Piedmont, a region that's celebrated for its Barolo wine and truffles, as well as its chocolate, rice, and breadsticks. Piedmont is also the birthplace of the Slow Food movement. In addition to its rich cuisine and cultural offerings, the city offers plenty of social outlets.
"Turin is full of bars and restaurants and places to go out, and there are a lot of events and festivals in the city. I have met people through Couchsurfing and Meetup, which posts many different kinds of events, including a group for people who want to practice their languages. That's how I met my fiancé," says Michelle.
Despite it being a cosmopolitan city, she says that rent, internet plans, and groceries are affordable in Turin. "I was surprised how much food cost at the supermarket on recent trips back to the U.S. I am able to spend less here on food. I like the open-air markets because of the wide selection of fruits and vegetables and also because they are affordable. Markets were not a common thing where I grew up, and farmers' markets in New Jersey tend to be seasonal and pretty expensive."
Michelle has explored much of Italy, but her visits to her ancestral towns have been the most memorable.
"I visited the little mountain town my great-great-grandfather came from in Liguria. It had only 16 elderly inhabitants left. The people were friendly to me and interested in the fact that my ancestor came from that place, and the kind lady who owned the tiny grocery store in the village invited me to lunch. As it was a feast day, there was a delicious seven-course meal and I met an elderly man who was the last one living with the same last name as my ancestor. I saw the church my great-great-grandfather was baptized in and visited the cemetery with its little medieval church. It was an emotional experience."
Need a Way to Fund a New, Better Life?

Join our Savvy Retiree Daily e-letter today and you'll hear from us daily, telling you about ways you can gain the freedom to live where you want, travel when you like and create a life you love. We'll also send you a FREE Report Fund A New, Better Life With These 6 Portable Careers...
Related Articles
"I Moved Back to My Low-Cost Ancestral Home in Italy"
A Free Trip to Italy…and More Perks of Being a Blogger
Why Italy is My Ideal European Destination
---
You know more Spanish words than you think you do! And we guarantee you can be carrying on conversations...in Spanish...in just 20 Minutes. Reserve your spot now for our FREE webinar.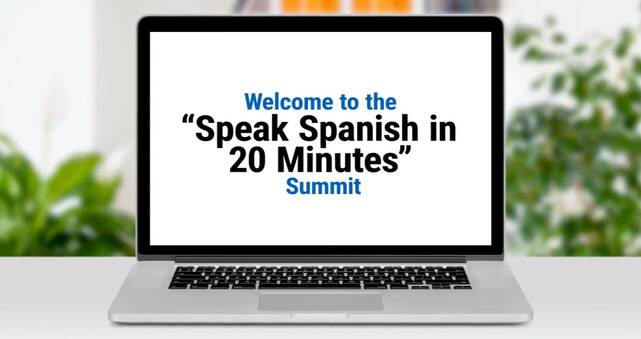 ---