One of the worst things about a typical nine-to-five job is the soul-destroying commute. Whether you are being packed like a sardine onto a train, or grinding along the motorway at a pace slower than walking, the journey to work is not one to be relished. However, for me, my daily commute involves a short walk from my bed to my lounge. The only traffic I incur is my sometimes-hyperactive cat begging for food.
So how did I ditch the morning gridlock? After two years of teaching English as a second language (ESL) in South Korea, my girlfriend and I decided to take the plunge and move to South America. Upon arrival, I fretted about finding work. I didn't speak Spanish, and a trip to Machu Picchu wasn't going to pay for itself. My partner had recently started teaching English online, so I decided I would try to do the same. I haven't looked back since.
My days start early. The company is based in China, so with the time difference, my hours are between 5 a.m. and 9 a.m. This means I have the rest of the day to improve my Spanish skills, learn jiu-jitsu, and maybe even squeeze in a nap.
Finishing work before noon is great, but having control over my schedule is even better. If I want to go see majestic condors glide through the Colca Canyon, head to Huacachina for sandboarding, or celebrate Peru qualifying for the World Cup for the first time in 36 years, I can ensure that my job won't prevent me from missing out on any of the experiences that living abroad has to offer.
Another factor that makes teaching online such an enticing option in South America is the salary. On average, I make around $300 a week, and with the low cost of living in Lima that means that I'm able to live very comfortably. I currently live in the quirky, bohemian district of Barranco. The area is adorned with Spanish colonial architecture and eye-catching street art. Despite it being one of the more expensive places to rent, I still only pay $300 a month for a fully-furnished, one-bedroom apartment.
Furthermore, the cost of eating out is so low that a meal at a restaurant is no longer a treat, but an everyday activity. Lima is abundant with restaurants, which offer up all the delights of Peruvian cuisine. A starter, a main, and a drink will only set you back $2.50. At the other end of the scale, Lima is home to two of the world's top 10 restaurants: Central and Maido. I was lucky to try the 'taster' menu at the latter (the only time I have been able to afford a fine dining experience). Lima is truly a foodie's paradise.
With so much control, so little commitment, and a rewarding income, teaching online has given me the opportunity to move around South America freely. My girlfriend and I are going to take further advantage of this lifestyle by relocating to Medellín, Colombia. Lima has been good to us, but after living in the desert, I am looking forward to some greenery. The only things I'll need are my laptop, headphones, a decent internet connection, and, of course, coffee.
Need a Way to Fund a New, Better Life?

Join our Savvy Retiree Daily e-letter today and you'll hear from us daily, telling you about ways you can gain the freedom to live where you want, travel when you like and create a life you love. We'll also send you a FREE Report Fund A New, Better Life With These 6 Portable Careers...
Related Articles
Living Internationally: How to Enjoy a Roving Retirement
Benefits of being a Travel Writer
Going Solo: How and Where to Enjoy Life Abroad as a Single
---
You know more Spanish words than you think you do! And we guarantee you can be carrying on conversations...in Spanish...in just 20 Minutes. Special summit 'Speak Spanish in 20 Minutes' is now live!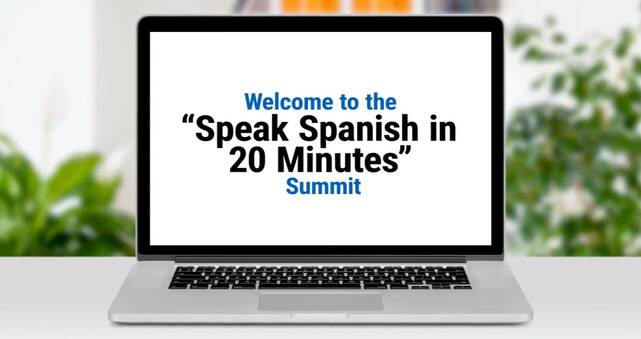 ---