When I mention to people I meet I live in Tamarindo, Costa Rica, the typical response I receive falls someplace between "I want your life" and "What the heck do you do all day?" Just like a day in your life, my time varies depending on projects, social events, whether guests are visiting, etc.
I must start by saying I am humbled to live in such a beautiful country, and am extremely thankful I made some decisions in life to direct me down a path where I was able to help design my own destiny—to move to a lower-stress, diverse, tropical environment.
My typical day starts with a cup of perfect Costa Rican coffee, sitting on my terrace, looking out to the deep blue Pacific Ocean. It is there, in the morning peace, where I check emails, catch up on social media, news, and confirm that the world has not imploded overnight.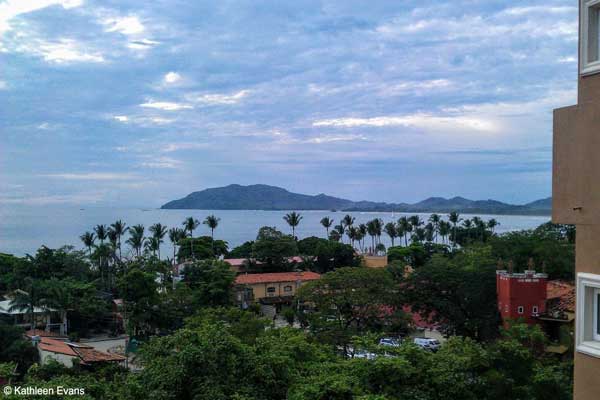 Certain "typical" days are spent writing or running errands, such as grocery shopping, banking, etc. I enjoy shopping because I often run into neighbors and have a short chat. The local feria (farmers market) is nothing like the massive grocery warehouses I was used to back in the States. I find it to be a refreshing step back in time. If we have guests in town (this happens often), we might go exploring or enjoying activities like sailing or ziplining, or we might spend a day at the nearby world-renowned spa.
I can always count on my weekly or monthly events too. For example, there's our expat girls' dinners, my Spanish conversation class, I've previously co-hosted a local radio show (Midday Madness with Jax and Kat), there's a monthly bingo fundraiser, trivia night, and great live music nightly around the town.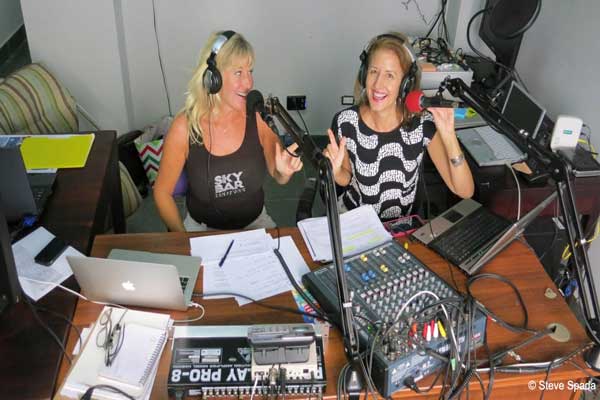 The one occurrence which highlights nearly all my days is to take a beach walk at sunset. The entire community comes together to jog, dog walk, meditate, surf, listen to mariachis, or enjoy a happy hour toast to celebrate daylight's last hurrah.
Just another day in Puravidaville!

Related Articles
Central America's Retirement Gem: Stable, Easy, and Affordable Costa Rica
What is the Meaning of Pura Vida?