The Eje Cafetero—called the Coffee Triangle by English speakers—is one of Colombia's best-kept secrets. When I traveled through the region, locals told me this mountainous region is increasingly popular as a retirement destination…for Colombians seeking an escape from the big city.
The reasons that bring them are now attracting in-the-know expats too. They include top notch but affordable healthcare, low costs ($2 for lunch, $10 for a gourmet dinner), good value real estate (two-bedroom luxury condos starting at $60,000), and perfect weather, with springtime temperatures all year round.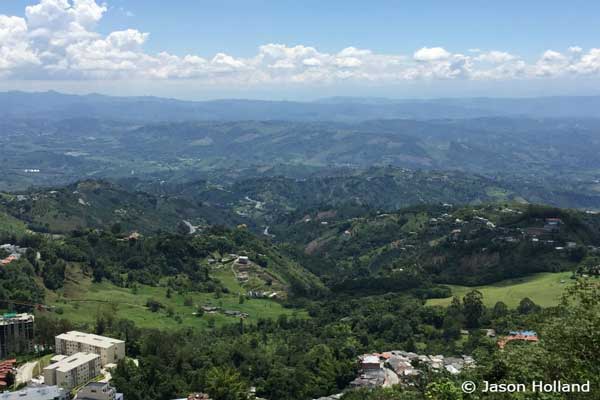 The spectacular mountain view from the Chipre neighborhood of Manizales
The Chipre neighborhood of the city of Manizales sits on a ridge overlooking the countryside. It's a great illustration of how you can be in the big city, but have the quiet rural life—able to trek through pristine nature—just a quick drive away.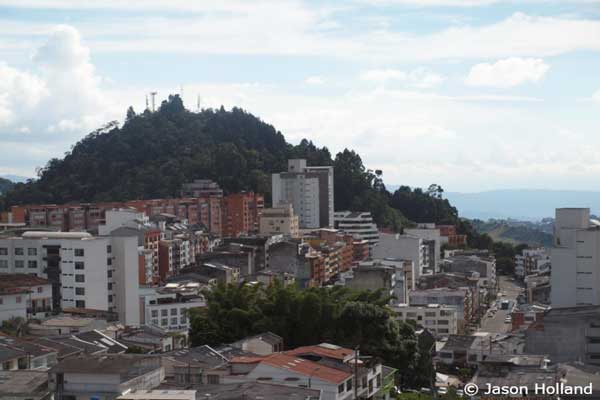 Apartment and condo living is a popular choice
In the major cities of the Coffee Triangle, including Armenia, Pereira, and Manizales, most people live in apartments or condos. That density of development puts the whole city at your fingertips.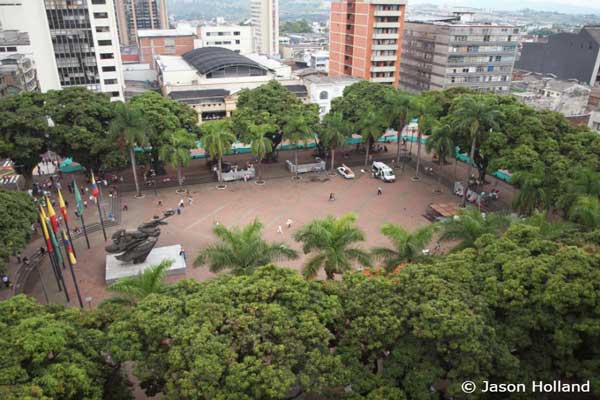 An aerial view of Plaza de Bolivar, at the heart of Pereira
The grand Plaza de Bolivar in downtown Pereira is a gathering place for civic events…and the ideal spot to meet friends before heading out for lunch or shopping.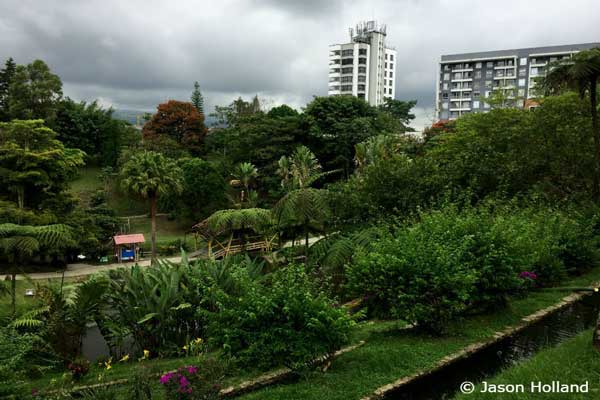 Parque de la Vida provides a touch of nature in an urban environment
Parque de la Vida (Park of Life) is a bit of jungle in the heart of the city on the north side of Armenia.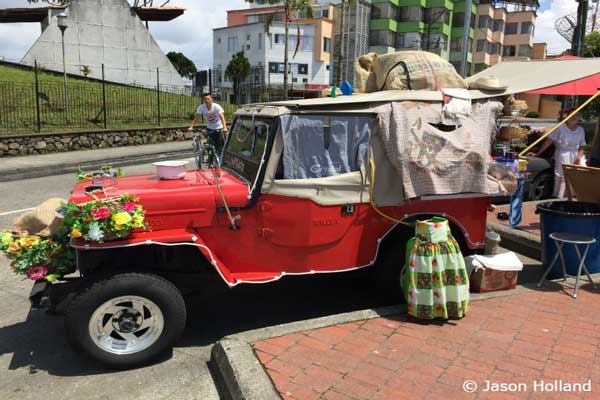 This jeep used to deliver coffee beans…now you can buy your coffee straight from it
The Coffee Triangle produces—what else?—some of the best coffee in the world. You'll find people drinking it any time of day, anywhere you go. This old Jeep used to haul beans down the mountain. Now it's a quirky roadside coffee stand.
Related Articles
5 Places Where You Can Rent for $500 A Month or Less