In the U.S., something as beautiful as Lake Arenal would have a shoreline clogged with resorts and marinas and waters churned up by powerboats and jet skis.
But in Costa Rica, this region retains its traditional agricultural heritage and staggering natural beauty…with nary a powerboat to disturb the lake. Retirees and other expats who live here enjoy the perpetually spring-like climate, small-town feel, and views of the pristine water and bucolic countryside of pasture, farm, and forest. There's no need for air conditioning, just keep your windows open, and you actually know your neighbors and shopkeepers in town.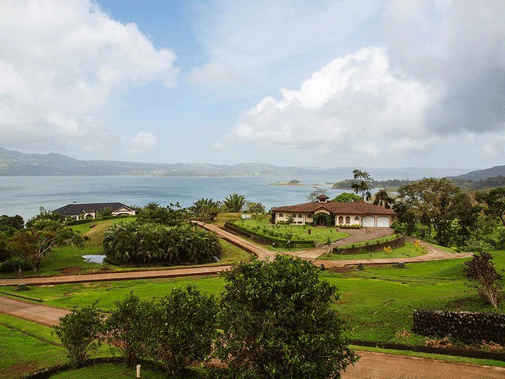 Small villages dot the lakeshore along its 18-mile length, connected by a narrow, paved two-lane road that twists and turns its way around the lakeshore.
Many expats live just outside these villages in small communities (no cookie cutter developments here). Homes nestle on the slopes, which gently descend to the water's edge, ensuring they can see the water from their back porch. And while development has increased in recent years—and the expat population has grown—what makes this place special has not faltered. Developers and property owners don't want to disturb the views…or the small-town vibe. And notice—there's no boats on the water.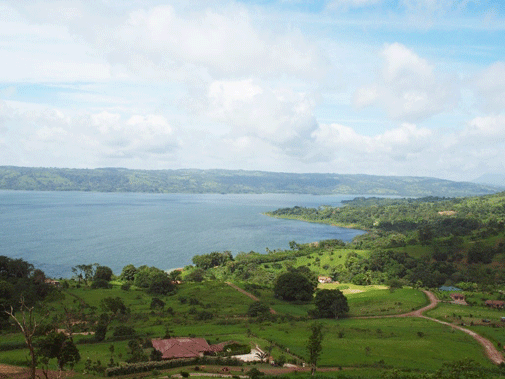 It's affordable too. A 2,400-square-foot, three-bedroom home with large deck, covered patio, and swimming pool with unobstructed lake views, is listed at $289,000. The grounds are tropically landscaped with banana trees, palms, and more. It comes fully furnished and with its own boat slip at a community dock.
Another three-bedroom lakeshore home, in a gated community, is set on a 1.75-acre lot and surrounded by forest—expect to see toucans, monkeys, and more. You have the lake view, and the distant vista of the Arenal volcano, which is technically active but not dangerous. Asking price is $269,000.
A modern-style, two-bedroom home on a half-acre site, and featuring a panoramic lake view, is listed at $175,000.
There is plenty of land available too. Lots with electric and water hookups—ready to build. A 0.20-acre lot in an established community, flat land with a lake view, can be had for $40,000.
With views of verdant hills and blue skies from your back porch…or even your master bedroom…who could resist living on the lake?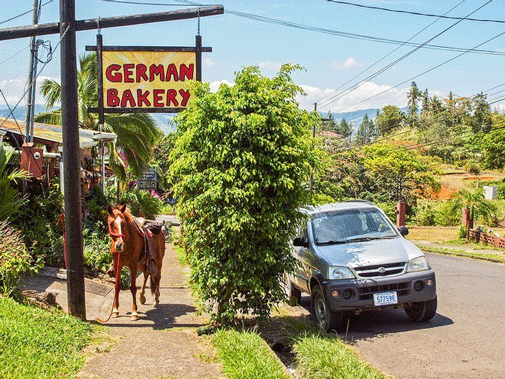 Something to consider, however, is a home without a lake view. Sacrifice that and you can get some real bargains. A recently renovated, two-bedroom home in the village of Nuevo Arenal (which has a medical clinic, grocery stores, restaurants, and other services, and is considered the center of expat life) is on sale for $85,000. On the opposite shore, near the village of San Luis, is a remodeled three-bedroom home that comes furnished for $59,000.
Lake Arenal is not for everyone—the pace of life is slow. But if you're looking for a quiet retreat with a small but active expat community and plenty of get-togethers, it's worth a closer look.

Related Articles

Caribbean Coast vs Pacific Coast A Look at Two Typical Costa Rican Beach Towns

A Better Quality of Life in Costa Ricas Central Valley

Dropping Out on Costa Rica's Caribbean Coast
---
The Countdown Is On! Discount Ends June 15
Right Now Is the Best Time in History to Start Earning as a Freelancer
If you crave the freedom and flexibility of a side income that allows you to earn when you want and play when you feel like it...we have a solution for you.
"Remote work" is here to stay, and we can show you how to capitalize on this trend and turn what you already know how to do into a side income online that can help fund a retirement that looks the way you want it to. Can you really afford to miss this?
Online Portable Income Masterclass
June 26-27, 2021
---