As they conquered and colonized Latin America, the Spanish conquistadors—and later settlers—certainly left their mark. Using the old cities of Spain as a model, they built imposing cathedrals, well-tended public squares, large homes, and other structures. Throughout the region, from Mexico to Argentina, and everywhere in between, you can find these historic districts often covering dozens of city blocks, full of ornate buildings.
As you stroll down narrow, cobblestoned streets and grand avenues, it's like stepping back in time. Turn a corner and you find yourself in a quiet park, meticulously landscaped and shaded by centuries-old trees. Park benches are taken up by retirees discussing the news of the day, romantic young couples, and families watching their young children chasing pigeons.
Take a glimpse through an open doorway and you spy a large courtyard, fountain tinkling in the middle, surrounded by umbrella-covered tables—it's a café, offering espresso and exquisite pastries.
Next door might be a private home. From the outside a plain façade, with windows covered in wrought-iron bars. But open the door and you see original tile from the 17th century on the floor, ornate carvings around the interior doorways, soaring vaulted ceilings, and another courtyard, this time with small plunge pool and tropical potted plants—the perfect place to enjoy a glass of wine in the evening. Yet you have modern conveniences like air conditioning, high-speed internet, and maybe even a dishwasher. It's a mix of modern and classic.
After centuries of neglect, many colonial districts have undergone an intense revitalization in recent decades—spearheaded by local businesspeople, expats, and local governments. Crumbling buildings have been restored and brought back to their former glory. And today, these once forgotten districts have become part of vibrant modern cities as boutiques, restaurants, hotels, art galleries, and private homes. Of course, to preserve the historic character of these structures, strict architectural guidelines are in place.
You can relive history in these colonial cities of Latin America. They are the perfect place for a week-long getaway with cultural events, museums, and dinners out at gourmet eateries. And they're also very comfortable to live in full-time, with plenty of modern services and amenities.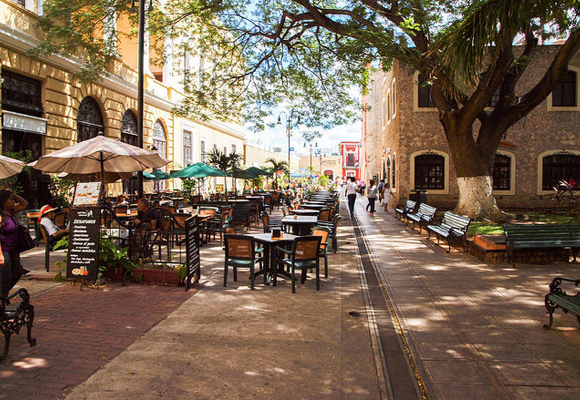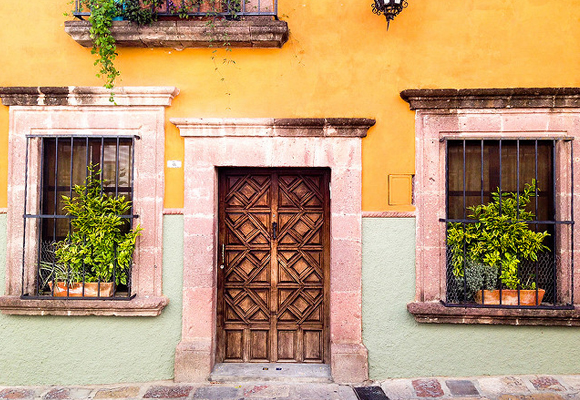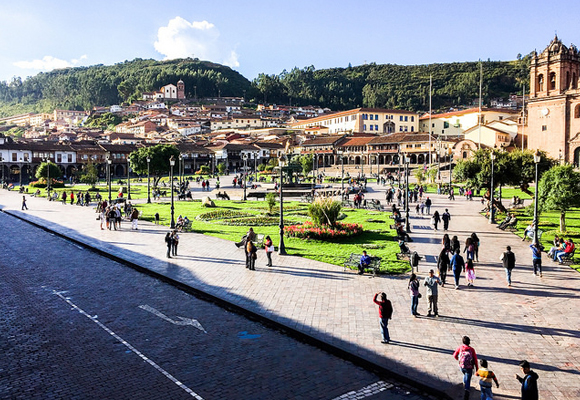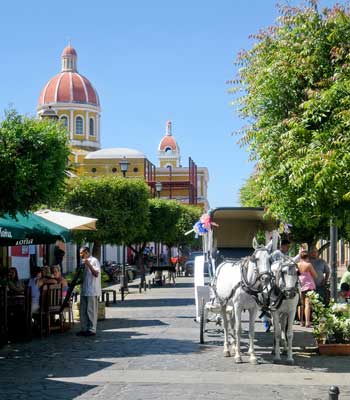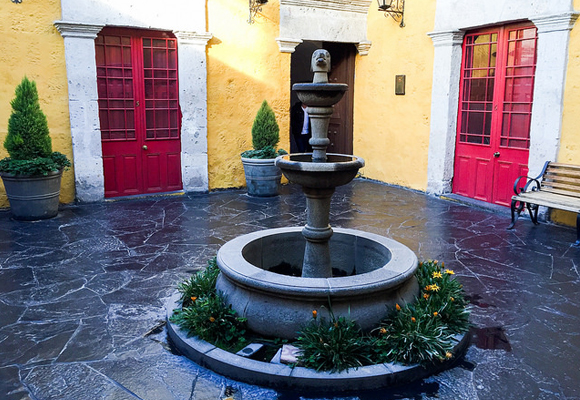 The architecture in Spanish colonial cities, like here in San Miguel de Allende in Mexico, is very detailed—even doorways and shop windows have a historic vibe.
Get Your Free Report on the World's Best Places to Retire:
Learn more about the best places in the world to retire in our daily postcard e-letter.
Simply enter your email address below to sign up for our free daily postcards and we'll also send you a FREE report on The World's Top 10 Retirement Havens.
Get Your Free Report Here
Related Articles
San Miguel De Allende – Retiring, Cost of Living, and Lifestyle Info
Everything You Need to Know about Granada, Nicaragua
Retire in Arequipa, Peru