A flower-bedecked cobbled street winding down to the river. A heron lazily flapping towards its nest at sunset. The reflection of yet another fairytale chateau shimmering on the water. Forming a geographical border between northern and southern France, the Loire river transports you on a journey through one of the country's most fascinating regions.
Ribboning for over 600 miles through meadows, vineyards, towns and villages, the Loire is France's longest river. Often topped with witch's hat turrets, hundreds of châteaux line its banks, crown its colorful market towns, and hide inside its bewitchingly green woodlands. Bridges span the centuries back to the time of François I, Catherine de Medici and many more of France's medieval kings and queens. They transformed the Loire Valley's ancient fortresses into sumptuously splendid homes and made gardening into an art form
But it's not only royal history that seeps from the stones at almost every stop along the Loire and its tributaries. Joan of Arc, the Maid of Orleans, embarked on her short-lived military career at Chinon. Leonardo da Vinci spent the last years of his life at Amboise.  Charles Perrault was inspired to write the tale of the Sleeping Beauty by the Chateau d'Ussé.
The Loire Valley also has troglodyte villages where for centuries, people lived in cave homes hollowed from the soft tufa rock. There are wine villages among its vineyards. And do seek out Lavardin, Montsoreau and Candes-St-Martin, all officially listed among les plus beaux (most beautiful) villages in France.
Scenic and architectural splendors are only the starter. The Loire Valley is often called the Garden of France –wander around any market and you'll understand why. From asparagus to zucchini, you can eat your way through the alphabet. Local cheeses and charcuterie (cured meats)—rabbit, duck, freshwater trout—everything is delicious.  So whether it's in an ivy-covered auberge (inn) near the river or a restaurant in the historic quarters of towns like Orleans, Saumur and Tours, expect plenty of gastronomic treats to tantalise your tastebuds in the Loire Valley.
See below for a slideshow of images from the Loire Valley.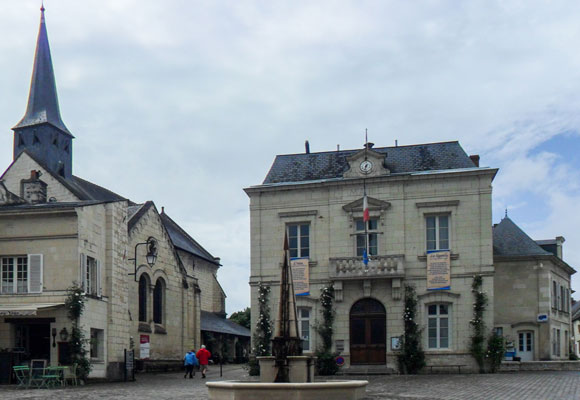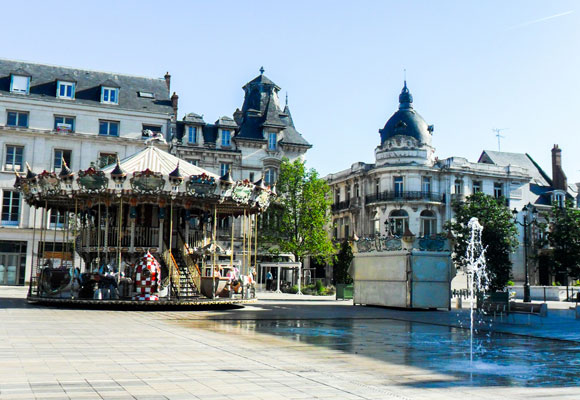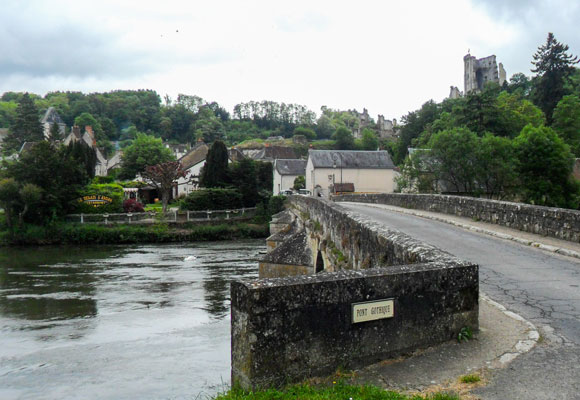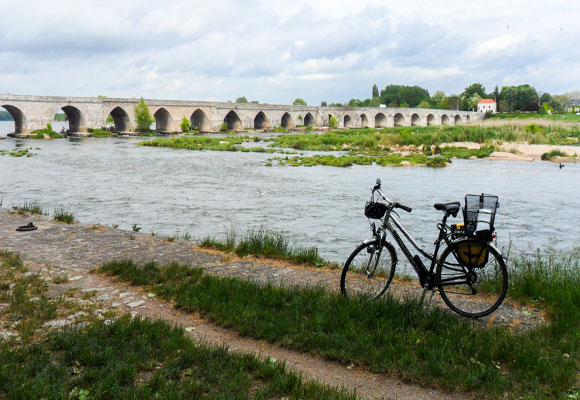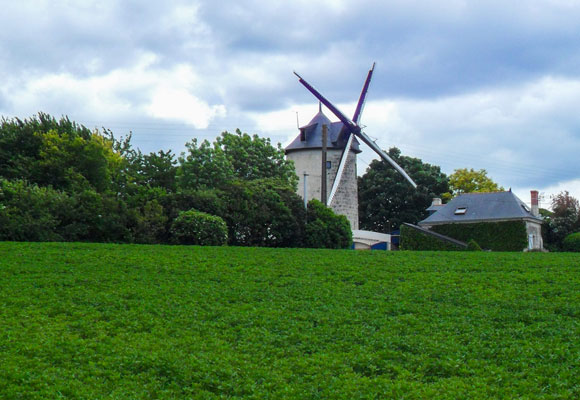 The village of Fontevraud grew around the great abbey that stands there, which was once one of Europe's largest monastic complexes.
Get Your Free France Report Here:
Learn more about France and other countries in our daily postcard e-letter. Simply enter your email address below and we'll send you a FREE REPORT: A Taste of France: All the Ingredients for the Good Life.
This special guide covers real estate, retirement and more in France and is yours free when you sign up for our free daily IL postcards below.

Get Your Free Report Here