The first time I visited Pedasi, I thought to myself, "Is this it?"
Small colonial homes line the main strip, behind which you'll find a small plaza flanked by a neat little white church. There are usually a few old-timers sitting under the gazebo, wearing the same sombreros pintados (painted hats) their fathers and grandfathers wore.
It took me 15 minutes to walk the length of the town and get my bearings. It was perhaps the cleanest, best preserved town I'd been to in Panama. Very pleasing to the eye. But it was so tiny, I could hardly believe it.
Turns out, when locals mention Pedasi, they're usually talking about the town and the surrounding beaches—in English we might call it "Greater Pedasi." Arenal beach is about a mile from Pedasi's main street, with El Toro and ten or more beaches nearby.
Located on Panama's Azuero Peninsula, Pedasi is considered "out of the way" by locals because it's a five-hour drive from the capital. Alternatively, there are 50-minute flights to Pedasi from Panama City. Still, with so many beach resorts closer to the capital, Pedasi is often overlooked.
But for those who prefer a less generic, more local experience, Pedasi is the perfect option. The Azuero peninsula is known as Panama's heartland—the cradle of folklore and traditions dating back hundreds of years. It is in this region you'll find the best carnival celebrations and the prettiest polleras (Panama's national dress).
The people are notoriously friendly and attractive…and they know all the typical dances.
Pedasi and its surrounding beaches are known collectively as the "tuna coast." Here, the coastal shelf drops off suddenly to provide deep water fishing a short distance from shore. Yellow fin tuna, sailfish, wahoo and dorado are among the regular catches. Clams, conch, lobster, and oysters are available daily from the men who caught them. Fishing tournaments are held here often…as are surf competitions. (Of course, you don't need to do anything on Pedasi's beaches. They're also pretty good for relaxing on…)
Pedasi is home to a handful of shops, cafes, small groceries and hotels. A small hospital is also under construction just outside of town. About 30-45 minutes by car from Pedasi, larger towns like Las Tablas and Chitre can supply nearly anything one might need, including imported supermarket items if you have a hankering for, say, a bowl of Wheaties.
And so yes, Pedasi is a tiny fishing village…but not as sleepy as one might think. Mind, outside of carnival season, it gets quiet around 9 p.m., with a few restaurants open till later. (Smiley's is a great place to have a few drinks and meet expats). The small but friendly expat community is an eclectic mix of North Americans, Europeans and more. People from all over the globe who relish Pedasi's clean, quiet atmosphere…and the uncomplicated lifestyle that entails.
Plus, the Azuero region is the least expensive in the country. In local surveys, food and property prices always rank lower here than anywhere else in Panama. A couple could live here on $1,200 a month plus rent with no trouble at all.
Finding a property can take some effort…you have to be willing to network, put out a lot of feelers, and even pound the pavement. Property owners and sellers seldom post online. But I've seen two-bedroom, one-bath homes on offer for as little as $89,000…though you'll find more in the $130,000 to $160,000 range. As is to be expected, you'll pay a premium for a view—stately villas on the beach are in the $300,000 and up range. (Rentals go for anywhere between $400 and $1,200).
Life in Pedasi is inexpensive in part because there aren't a lot of temptations to part with your cash. After all, it doesn't cost anything to swim at the beach, or take evening strolls, or lay in a hammock. People here tend to walk or use the cheap little buses ($2 to $3 from one town to the next) to move about. Lunch and a couple of beers can run you as little as $8.
And yet, despite the lack of "formal entertainment," people here seem happier than anywhere else I've been. There's an unhurried feel to life in Pedasi. You'll never see anyone in a suit and tie, and the opera has never been to town. Flip-flops and a smile, however, are welcome at every turn.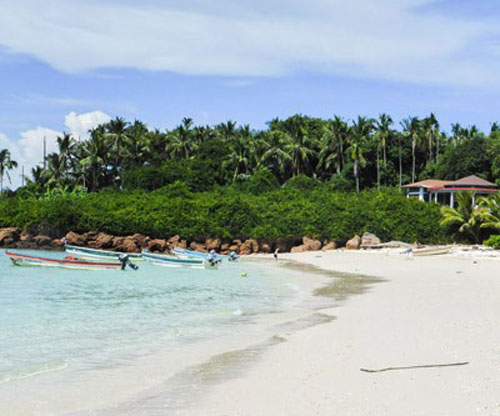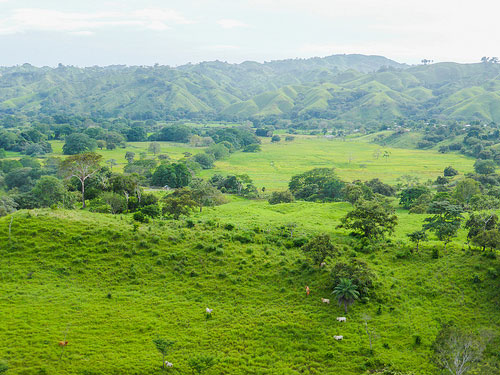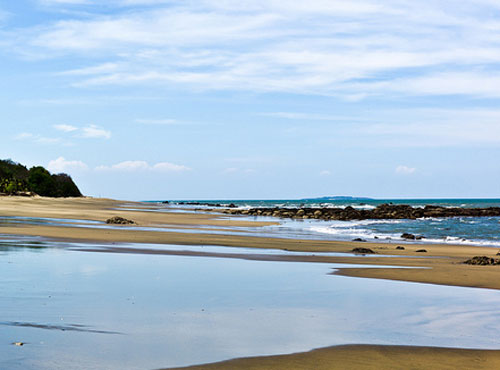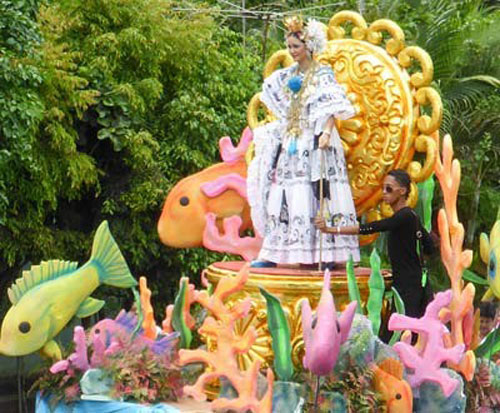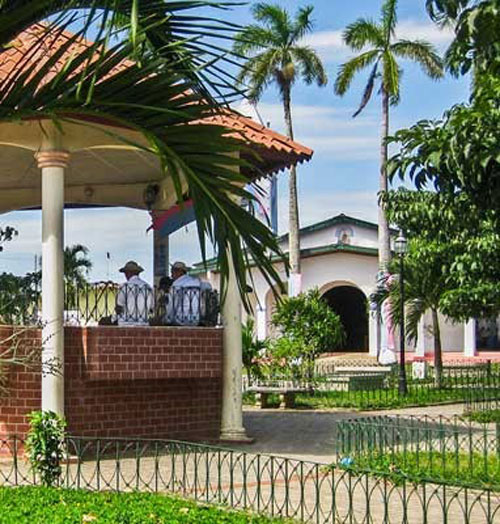 In Pedasi, small colonial homes line the main strip, behind which you'll find a small plaza flanked by a neat little white church.
Free Panama Report:
Learn more about Panama and other countries in our daily postcard e-letter. Simply enter your email address below and we'll send you a FREE REPORT — Panama: First World Convenience at Third World Prices. 
This special guide covers insider advice on real estate, retirement and more in Panama. It's yours free when you sign up for our IL postcards below.
Get Your Free Report Here