Hey I was wondering do you cover travel around these places?? I am looking at your various countries and deciding if I will need to buy a car when there or is that too expensive?
Also do you have to be retired and/or a resident to get the discounts on public transport if needed?
Robert
Jason Holland – IL Roving Latin America Editor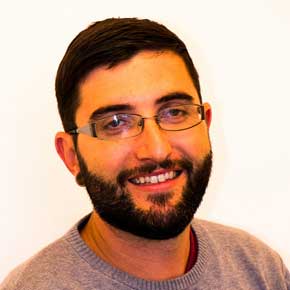 Costa Rica has excellent public transportation. Because many locals don't have a car or maybe only one car per household, buses, taxis, and "colectivos" are essential for kids to get to school, for shopping trips, etc. In town bus rides are about 75 cents, coletivos about $1, and taxis up to about $8 for longer trips.
Whether or not you need a car depends on where you live. If you're in an isolated farming community or in the jungle, a car would be handy for getting around. But many towns are also very walkable, and you can get around on foot or with public transport.
As far as getting around the country, Costa Rica also has excellent long distance bus service. Even a cross country trip is only about $10.
Those over 65 to get discounts on transport. In town buses are free, for example. And you can get reduced prices on other buses too.
Jim Santos – IL Coastal Ecuador Correspondent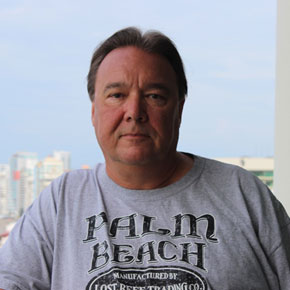 Hi Robert,
Funny you should ask – my wife and I just got back from a local trip to La Libertad to pick up some fresh oysters ($6 a quart, but that's another story). Here in Salinas on the southern Pacific coast, local travel is very easy. We walked just two blocks to catch the bus we needed. I pay 30 cents to take any local bus, since my wife is 65, she pays just 15 cents. We got off the bus just a block from our oyster stand, and five minutes later we were hopping on another bus to get back home. Quick, easy, inexpensive, and safe.
Regional travel is also no problem. Just yesterday, we needed to go to the big city of Guayaquil to run some errands, about a 2 hour drive from the coast. Again, just 45 cents took the two of us to the Terminal Terreste, where you can pick up the regional buses. There we bought our tickets, which were $4.40 for me, and of course half price, $2.20 for my wife. Buses to Guayaquil are frequent, and we were only on the bus 5 minutes before we were on our way. From our Terminal Terreste, we could also buy tickets for coastal destinations. Reaching just about anywhere in the interior is easy once you reach the Terminal Terreste in Guayaquil.
The regional bus is clean and comfortable, and most show movies on the way. We watched "No Escape" on the way to Guayaquil, and "Life of Pi" on the way back.
Similarly, cabs are cheap and plentiful, with most rides in the $2-3 range. Even in Guayaquil, a long cab ride might run as much as $5.
In general, you will find cabs just about everywhere in Ecuador, a well-developed regional bus system, and local buses in the more metropolitan areas. For regional buses, expect to pay about $2 for every hour of travel.
Having your own car is certainly feasible, and may be a good idea if you are looking at a smaller village in a more remote region. My wife and I have our Ecuadorian drivers licenses, and we go back and forth on whether to buy a car or not. We certainly do not need one in this area, it would be a luxury item. So far we have done just fine with walking, public transportation, and renting a car when the urge to explore hits us.
Hope that helps, let me know if you have any other questions about Ecuador!
Jim
Wendy Justice – IL Vietnam Correspondent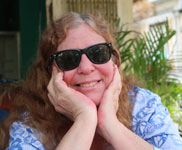 Hardly anyone in Vietnam drives a car! There are literally millions of small motorbikes on the roads, and if you choose to have your own wheels, you can buy a decent used bike for around $300 or $400, or get a new bike starting at around $1,000.
If you live in one of the big cities, you can get around well using public buses, taxis, or walking. Buses are really inexpensive – around $0.30 for a one-way ticket. You don't get discounts, but if you're over the age of 50 or 55, you will almost get a seat. Vietnamese people are really considerate like that. Taxis are very inexpensive, with the flag fall starting at around $0.30 for the first half-mile.
If you are in a smaller town that has limited city bus services, you might prefer to have your own motorbike, but as in the cities, there are always taxis available. Some people find that walking and having a bicycle is all they need to get around.
The public transportation in Vietnam is excellent for long-distance travel. Buses tend to be slow but efficient, and trains are comfortable and scenic. There are also several domestic airlines that offer cheap fares to most destinations in the country.
Wendy Justice
Vietnam Correspondent
John Michael Arthur – IL Central Valley Correspondent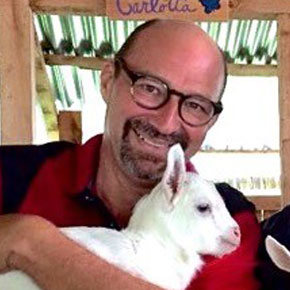 We live in the country. While it is true that many Ticos here don't have a car and get along fine, I'm not sure that would work for most North Americans used to traveling at will.
We can walk to our little town of 3000 people to get day-to-day needs like a haircut or a loaf a bread.However, for anything else it means a drive to the nearest town (20 minutes away by private car.) I would say for most people, having a car in areas like this would be considered essential.
For example, I'm going to the movies today with a friend. Driving myself and seeing the movie would be just like in the States—20 minute drive each way and then a couple of hours at the movie. Round trip: about 3 hours.
However, without a car, for me to do that would mean catching the only bus that runs to that part of town 2 hours earlier, a 40 minute trip each way, the movie and then waiting for the next bus to get me home after the movie plus the 20 minute walk each way to my nearest bus stop. Round trip: 7-8 hours. That would be the case for any trip like that. So, it is much different when you live in the country. Public transportation is certainly available, but not on a time schedule that most folks would appreciate.
Bonnie Hayman – IL Nicaragua Correspondent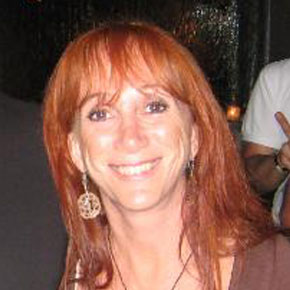 Nicaragua's bus system is phenomenal and cheap. Buses always run on time and the cost is generally less than $5.00 USD to get from city to city. Other transportation possibilities are shared and private taxis and shuttles. Technically, if you live in any of the cities in Nicaragua, you don't need a car.
But if you want a car, it's very feasible to do it. The easiest way is to buy a used car in Nicaragua. Just know that many roads are hard on cars here and maintaining a car can be expensive. Also gas costs more here than back home.
Steve Lepoidevin – IL Thailand Correspondent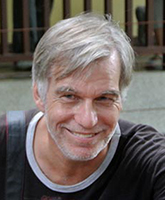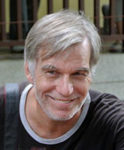 The type of public transportation in Thailand varies according to where you are living. In Bangkok, you certainly wouldn't need to own a vehicle unless you lived outside the area served by the mass transport system. Between the busses, metro, skytrain, and river taxis, it is a very efficient system. It's a lot easier and cheaper if you don't have rely on taxis on a regular basis.
In Chiang Mai, few expats own a vehicle unless they live outside the city. Scooters are the vehicle of choice for many locals and foreigners. Songtaews (covered pickup truck taxis) cost less than $1 to go anywhere in the main part of town, tuk tuks about $2-3 and taxis usually no more than $5.
In most major centers of the country, a vehicle would not be necessary. However, if you decide to live in the countryside, you will probably need some sort of private transport to get around. Having said that, there are lots of inexpensive long-distance buses and in-country flights.
In some parts of Thailand, discounts on public transport are available to seniors but often only for Thais. In Bangkok, discounts for both locals and foreigners are available.
Jessica Ramesch – IL Panama Editor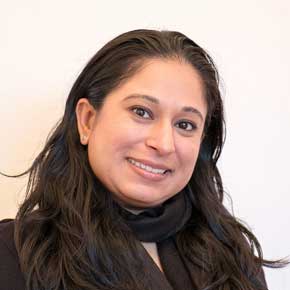 Hi Robert,
Thanks for visiting the International Living website. We do often discuss travel as it pertains to residents. As IL's Panama Editor I can tell you that in Panama, whether or not you will want a car definitely depends on which location you select and what kind of lifestyle you lead. There are plenty of places like
Panama City and Coronado where you're fine without a car. But if you like to see the countryside then in places like David or Boquete a car would be a bonus, if not strictly necessary, as there's so, so much to see and do. I live in Panama City and have a car, as I enjoy weekend jaunts to nearby places like El Valle, Coronado, Cerro Azul, Sora, and more. Being able to throw a bag in my car and leave whenever is important to me. But I know plenty of expats that live here and do not have cars. When they are planning a trip they organize a driver or use domestic flights/intercity buses/ferries.
Overall Panama's inter-city transportation is inexpensive and reliable. Panama does grant discounts on transportation including flights that originate here, but these are for resident retirees…you would have to either 1- have moved here on the Pensionado visa or 2- be a legal resident of retiree age (55 for women and 60 for men).
Hope this helps.
Best,
Jessica Ramesch
IL Panama Editor
Edd Staton – IL Cuenca Correspondent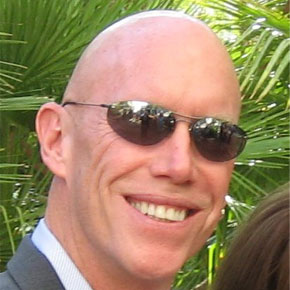 In Ecuador most people don't own cars so safe and inexpensive public transportation can take you anywhere in the country. Expect to pay only $1.00-1.50 per hour of bus travel. Car ownership is an option many expats choose more for convenience than necessity. Depreciation is low so expect to pay more for a used vehicle than you are used to. But gas is only $1.48 per gallon so a tankful can take you a long way.
Ann Kuffner – IL Belize Correspondent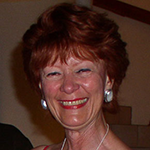 Hi Robert,
In Belize, expat retirees do not receive "discounts" on travel within the country.
For those who live on the cayes (islands) it's possible to get around on foot, on a bike, or via taxi. Taxis charge about $4 for a trip from the town center to a local home or development. On the mainland these taxi rides typically cost $2-$4 for a local trip.
Buses are quite cheap in Belize and there are routes all around the country. The last time I took a bus from Belize City to San Ignacio, near the border with Guatemala, the cost was under $4. Here is a great link that lists all of the bus routes in Belize, as well as info on taxis, water taxis and flights in Belize: https://belizebus.wordpress.com. Bookmark this link, as it is the best source of info I've ever found on modes of transportation in Belize.
Expats are not allowed to own a car on the cayes. But they can own a golf cart if they live on Ambergris Caye. My husband and I own a golf cart. Our monthly fuel cost runs around $20. Our golf cart insurance is $75/year. Maintenance typically runs around $500/year because our golf cart is older.
Most expats who live on the mainland own a car unless they live right in a town. Cars are costly to buy in Belize, and to maintain. Gasoline is currently running $5.25/gal on the mainland, and more on the cayes. Some expats choose to live in a village where they can get by using local taxis, then rent a car as needed when they travel around Belize. That results in a major cost savings.
We also have many local flights around Belize, as well as water taxis from the islands to the mainland. They are also addressed in the link above.
Ann Kuffner
Belize Corrsespondent
Steven King – IL Cambodia Correspondent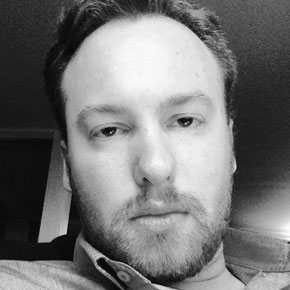 Hi Robert,
Most visitors to Cambodia focus on the top three destinations of Phnom Penh, Siem Reap and Sihanoukville each of which have their own international airports with connecting flights.
Daytime bus services and private taxis or minivans are also extremely popular forms of transport between the different cities.
While in each of these cities most travelers tend to rely upon tuk-tuks or taxis to get around due to the very low cost and easy availability.
A lot of longer term expats opt to buy a 125cc motorbike for getting around town and while some do also own cars they are not so prevalent due to traffic congestion.
If you do drive any motor vehicle in Cambodia you need a local license. This can be obtained simply by using your driving license from your home country to qualify for a Cambodian license.
However, it is this correspondent's recommendation not to drive in Cambodia unless you are very confident and have spent considerable time in the country first since the road rules are very different here.
My advice is to take it easy and grab a tuk-tuk, taxi, bus or plane and let someone else do the driving!
All the best,
Steven
Keith Hockton – IL Malaysia Correspondent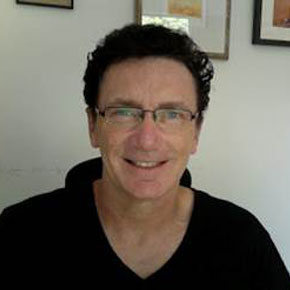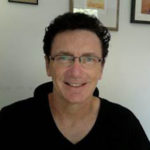 Most people in Penang have cars, or scooters (we have a car and a scooter) but there is an excellent public transport system. All of the buses are air-conditioned and most have free public wi-fi. Additionally Uber and Grab operate here as well, which makes getting around very easy and very cheap.
The main reason for having a car is for shopping, and when you go out in the evening. Its always nicer to arrive in the comfort of your own air-conditioned vehicle.
There are no public schemes or discounts for retirees when it comes to buying a car in Malaysia. However if you decide to take out the MM2H visa then you are allowed to bring your own car with you tax free, or buy a car tax free when you arrive.
Don Murray – IL Riviera Maya Correspondent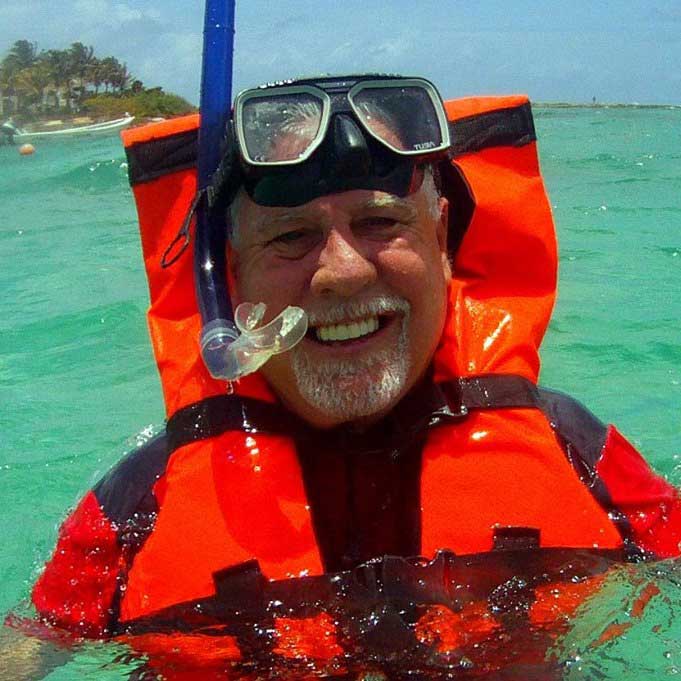 Mexico is an enormous country. Like many other countries, it has a very functional public transportation system, based around a network of buses which are very economical to use. Buses and taxis abound in large and medium-size cities. Even smaller towns and villages have a network of vans called colectivos providing the mass transit functions.
A local bus ride in Cancun costs about 50 cents and a Colectivo is about 20 cents. Buses also provide economical long-distance transportation across Mexico.
Motor scooters, motorcycles and cars also fill the roads and all compete for space using some pretty aggressive driving tactics.
We own a Jeep and a motor scooter and based on our mission, we determine which will be best. Our Thanksgiving destination here in Cancun, had very limited parking and because we were transporting a couple of boxes of food, we used a taxi to get there and a bus to return. For shopping and road trips around Mexico, our Jeep is perfect and for quick local trips where parking may be an issue, we use the motor scooter.
Glynna Prentice – IL Mexico Editor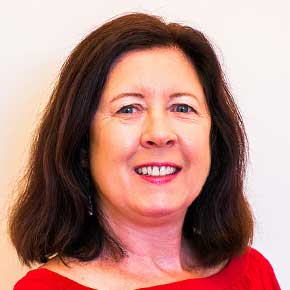 Whether you need a car in Mexico really depends on where you live and your personal choice. If you live in the countryside, or you plan to do a lot of travel around the country to out-of-the-way places, then having a car may be useful. But cities and towns tend to be very walkable, and for most day-to-day activities you're likely to be walking rather than driving. For that reason, unless you're really in the countryside, it may be more economical to rent a car when you need one.
Public transportation is widely available in Mexico. The first-class and luxury buses for long-distance travel are superb and inexpensive, and they make a great option for point-to-point travel: that is, from one city to another. For really long distances, you can also fly. In addition to Aeromexico, there are also several discount airlines that offer great fares. I know Interjet, one of the discount carriers, offers senior discount fares if you're age 65 or older. You don't need to be a legal resident of Mexico to get the Interjet discount, either.
Cities and towns also have local bus systems. The buses aren't as nice as the long-distance buses; they're rather noisy and bumpy. But they're convenient for in-town travel. Rides generally cost only about 25 cents full fare, and only about 10 to 15 cents if you have a senior discount, or INAPAM, card (which you can get if you're a legal resident and are over 60 years old). With the senior discount card you can also get up to a 50% discount on long-distance buses, too.
Keep in mind that if you're in Mexico on a tourist visa or on a temporary residence visa, you can actually bring your own (foreign-plated) car to Mexico. You'll need to get an import visa for your car, which you can get in advance through Banjercito or even at the border. Your car will be essentially linked to your own visa; so as long as you're legal in Mexico, so is your car. You'll need to take that car out of the country again when you leave. You'll also need to get Mexican insurance—your U.S. or Canadian insurance will not be valid for coverage. But many people who are just traveling around Mexico choose this option.
Nancy Kiernan – IL Colombia Correspondent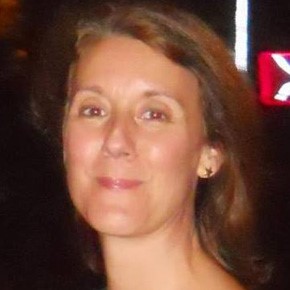 Hi Robert,
In most of Colombia having a car is a convenience rather than a necessity. For getting around within the cities there are excellent bus networks (about 60 cents per ride), lots of yellow taxis (although not all cities have metered taxis, so agree upon the fare before you get in), and Uber service. Medellín has a two-line above-ground Metro and Bogotá has the Transmilenio rapid bus transit system. Of course walking is both a viable and healthy mode of transportation around most of the cities.
Other reasons to avoid owning a car: public parking can be difficult to find, and sometimes costs more per day than the round-trip Uber ride. Many Colombians own scooters instead of cars. Parking is easier and you can zig and zag through traffic easier, but they are not very useful to bring back groceries or take friends out for the evening.
There are inter-city buses that make getting from city to city or town to town relatively easy. Prices are quite affordable, between $8 and $14 depending on your destination, but you have to make your trip on their time table, not yours.
My husband and I lived in Medellin for nearly 2 years before we bought a vehicle. The main motivation was to be able to take drives out into the countryside to explore. Also, having lived in the suburbs in the U.S. we were used to coming and going when we wanted to.
Unfortunately there are no discounts for those who are retired. I don´t see this as a major issue because transportation costs are priced quite inexpensively.
If you do decide to purchase a car, my experience shows that a new vehicle is similarly priced to those in the U.S., however used vehicles run about twice as much as the U.S. Colombia does not allow importation of used vehicles unless they are considered antique.
Kirsten Raccuia – IL Southeast Asia Correspondent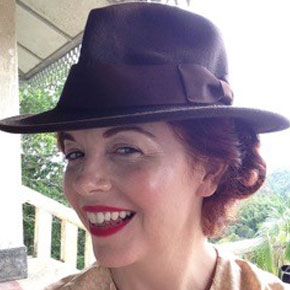 Hi Robert,
The public transportation in Penang, Malaysia is good and cheap. There are buses that cover the entire island that are fully air conditioned, have free wifi, and most fares cost less than $1. There are also private taxis, Uber and Grab taxis.
Buying a car is rather expensive here but a scooter is pretty affordable. If you live in Georgetown, it's more difficult to have a car because of the lack of parking, and everything is very walkable there anyway. We live near the ocean and out of the city so we have a car and a scooter for our own convenience.
If you chose to obtain the MM2H (Malaysia My 2 Home) 10 year retirement visa, you will be able to import your car from home or buy a new one here tax free.
Good luck,
Kirsten
Linda Card – IL Chiriqui Correspondent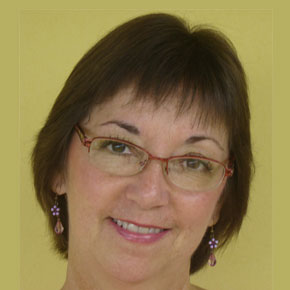 Hi Robert and thanks for your inquiry.
In Panama public transportation is reliable, inexpensive and safe. Many citizens rely on buses everyday to get to and from work or travel within the country. For example, there are buses that travel regularly between Panama City and David and a round-trip ticket costs about $24. I have used the buses in Panama many times, day and night, with no problems at all.
The Jubilado discounts in Panama include 50% off ferry and bus fares, so it's a great benefit. It's offered to citizens and residents over age 55 for women and over age 60 for men. In order to receive the discount you need to show an ID card that confirms you are a resident of Panama.
Owning a car in Panama is no problem and certainly affords greater flexibility in your travels. The fee for registering a car in Panama is very affordable, less than $40, and so is car insurance. I pay $160 per year for basic coverage on my 2001 SUV. Car prices are comparable to those in the U.S. and the most popular makes are Toyota, Nissan, Hyundai, Kia, Honda and Mitsubishi.
In Panama City you can easily manage without a car. In addition to the Metro bus system, there's a new Metro subway and plenty of taxis. Outside the city, especially in rural areas, you may prefer to have your own vehicle, so it depends a lot on where you choose to live. Hope this helps!
Jackie Minchillo – IL Coastal Costa Rica Correspondent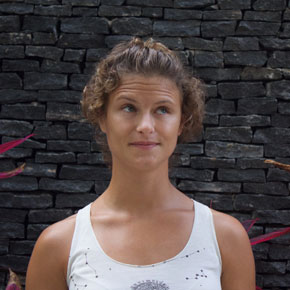 Public transportation is great in Costa Rica – the bus system will get you just about anywhere you want to go for very little money. I have a friend who recently bussed from Tamarindo on the northern Pacific coast all the way down near the Panama border on the Caribbean side of the country for just $27. That's about a 10 hour road trip for under 30 bucks, not too bad. The thing to keep in mind with the busses is that it will take you slightly longer to get where you're going. There are usually several stops where you'll get off and switch busses (depending on where you're headed, and overlaps in those schedules. So for me, I always say, the busses are great if you can be flexible with your time. This is an excellent resource for how to navigate the busses in Costa Rica: https://www.facebook.com/groups/CostaRicaByBus/ or website: https://costaricabybus.wordpress.com/start-here/
Also, smaller airlines within Costa Rica like Nature Air or Sansa, are great if you want to cover a long distance quickly. You can fly from Tamarindo to San Jose for example for about $100 in 45 minutes. This is normally between 4 and 5 hours driving. Many tour companies will offer shuttle services between hot spot destinations. If crunched for time this is also an option that will be quicker than the busses, but it'll also probably be the most expensive.
And finally, to buy or not to buy your own car. My husband and I lived our first year and 3 months in Costa Rica without a car. It was totally doable and we saved a lot of money that way. I'd recommend at least trying to live carless for a while – it's strangely liberating! At this point though, we did end up buying a car, for the simple fact that we want to continue traveling around Costa Rica, and as we're both still working, a lot of the time we're limited to weekend trips and need to get places as quickly as possible to maximize our time. The freedom in having a car has been great, but from a budget perspective you need to be prepared if you're going to go this route. We have a Nissan Murano – it costs us about $70 to fill up the tank with regular gasoline. With some of Costa Rica's roads being pretty rough, particularly in the rainy season, cars here just take a bit more a beating than you may be accustomed too, so you need to build in some extra cash in your budget for maintenance.
There is also the annual Riteve and marchamo required or vehicles, in which pricing depends on the make, model and year of the car – so explore what those costs will be before buying a car, so that there are no surprises. Driving your own car though as long as you can swallow the cost, is very easy in Costa Rica. The GPS app Waze is wonderful throughout the country, and also locals are always friendly and willing to help you with directions if you get a bit turned around!
Wendy Dechambeau – IL Ecuador Highlands Correspondent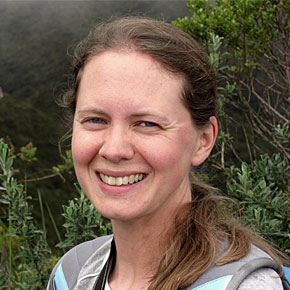 Hi Robert,
Here in Ecuador the public transportation system is excellent. Buses run frequently between major cities and towns and usually they run several times per day to smaller communities. Typically the cost of a bus ride is around $1.25 per hour of travel time, so very affordable.
Taxis are also plentiful in Ecuador as well as low-cost. I've never paid more than $2 for a taxi to take me anywhere in the city of Ibarra (population of 180,000) and even in Quito (population 3 million), you should be able to get from one end to the other for $12.
I've lived here for 5 years now and have used public transportation for everything from day-to-day errands to traveling the country. It's a very easy system to use and most expats rely on it for their transportation needs. And for children under age 12, residents over age 65, and handicapped individuals, the bus fare is half price.
That being said, my husband and I did recently purchase a vehicle. We decided it made better economic sense for us because we often need to purchase and haul supplies to our farm in a remote cloud forest valley. But for most folks, public transportation is the more economical option here in Ecuador.
New cars are more expensive than in North America, but they also retain their value better for re-sale. I would recommend starting out with public transportation when you arrive here and then decide from there whether or not you really need your own vehicle.
Wendy DeChambeau
Ecuador Highlands Correspondent.

Get Your Free Report on the World's Best Places to Retire
Learn more about the best places in the world to retire in our daily postcard e-letter.
Simply enter your email address below to sign up for our free daily postcards and we'll also send you a Free Report on The World's Top 10 Retirement Havens.
Get Your Free Report Here