Today, I'm going to extend a very important invitation…
One that could both save and make you a lot of money if you are serious about our international real estate beat.
I want to make sure you never miss an insight…a deal…or a scouting trip. And that you can continue on this journey with me for the best value possible.
For over 12 years, I have been uncovering opportunities for members of Real Estate Trend Alert that most other investors don't even realize exist—the kinds of deals that are spoken about in hushed circles behind closed doors.
We invest like the insiders do. Because in our world we are the insiders.
Over the years, I have come to know developers, real estate agents, lawyers, financiers, and many investors all over the world. I keep in touch with them, we share ideas…sometimes I negotiate with them…
Talking with connected insiders and wearing down shoe leather is how I find the right opportunities for RETA. Because, as I'm sure you know, the best real estate opportunities aren't found with a Google search or in the storefront window of your local realtor…
Thanks to RETA's group buying power, I can translate those insider opportunities to the type of deal we have been investing in—deals where our price is significantly below what ordinary investors pay.
As a group, we are far more powerful than the sum of our parts. If I were to try and negotiate a deal on a condo just for myself, the developer would politely move the conversation on. But when I negotiate a deal for RETA members as a group—to take, say, 80 condos—it's a different story…Suddenly we're talking discounts of maybe $40,000…$50,000…even $60,000 each…
That's why RETA members have the edge. We get exclusive access to off-market deals that no one else sees…
Through Members-Only Scouting Trips (MOSTs), members get to put boots on the ground in destinations around the world with the hottest investment potential—often with most of the costs covered for them…
And each year, we meet a selection of my trusted insiders all in one place at an intimate closed-door event called The Gathering…
As soon as travel restrictions are lifted, and the world returns to normal, RETA members will be able to take full advantage of these insider benefits. This gives us an incredible advantage over ordinary real estate investors. We have a direct line to key players in the most desirable destinations on my beat…and access to inner-circle information and deals worth hundreds of thousands of dollars.
The deck is stacked heavily in our favor…and we haven't been shy about playing our aces…
Take an opportunity we had in Playa Caracol, Panama. In 2017, members bought beachfront condos at RETA-only pricing from $199,000. In August 2019, a similar-sized condo, farther back from the beach with only a side view, listed for $299,000. That's a $100,000 uplift in just two years.
Or take the condo I'm writing to you from right now in Cabo San Lucas. I bought here as part of a RETA-only deal in 2015 along with fellow members. Our RETA-only price for luxury condos in the Copala community was just $336,156. Last September, the last one of this type listed for $630,088.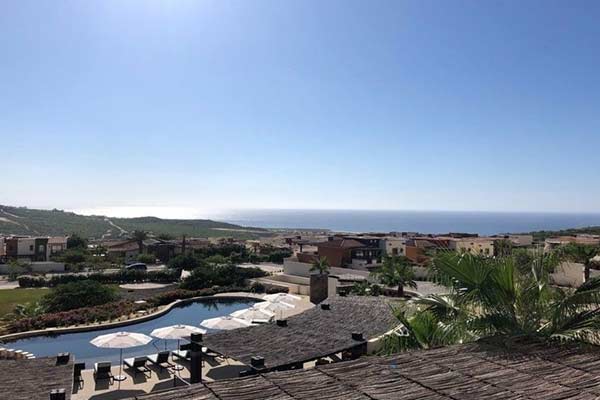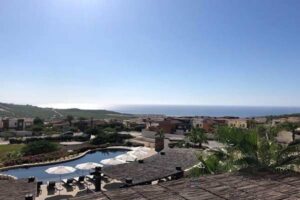 When you have an inside track, deals and gains come fast…
In 2017, I bought a condo in the Tao Tulum community along with fellow RETA members at a price the public never got to see. The RETA-only start price was just $154,500 to buy in the most premium part of Tulum's most exclusive community. Twenty-seven months later, I received and accepted an offer of $225,000 for my condo via WhatsApp.
Even with a gain of $70,500, I was probably selling for less than market price. But I don't mind leaving some money on the table if it means fast gains and a doubling or more of my cash invested.
If you never want to miss a RETA deal…or see your subscription interrupted…get your invitation to RETA Membership, for the best-value price, right here.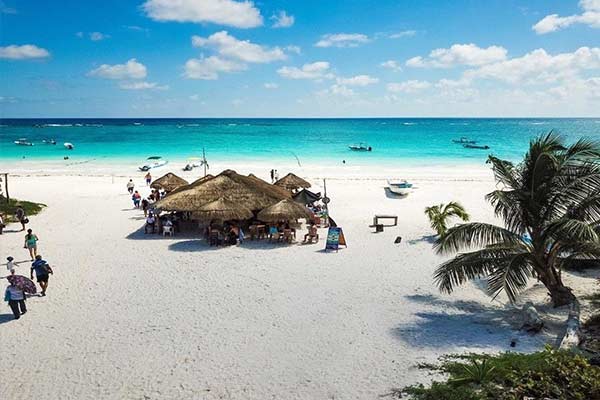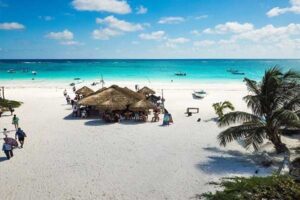 By mid-2019 I saw pricing on a premium condo at $449,000— a whopping paper gain of $218,444.
More recently, along with fellow members, I got in on our Santamar opportunity in Akumal on the Riviera Maya. The RETA-only price was just $174,800 for luxury condos steps from the beach. That was October…and I'm already seeing listings from local brokers with price tags more than $100,000 higher than RETA members paid.
Higher even than my five-year capital gains prediction…and it hasn't even been eight months…
Here's one listing with a price tag of $114,200 more than RETA members paid: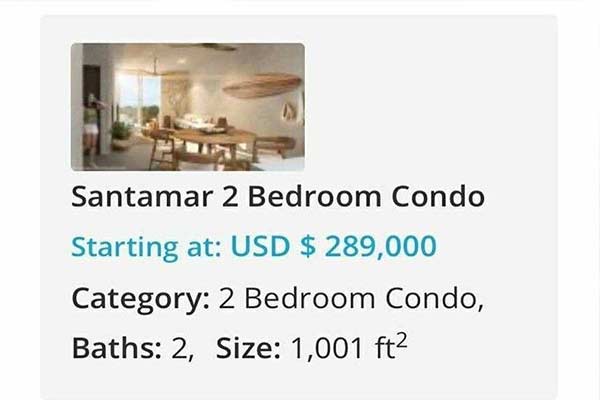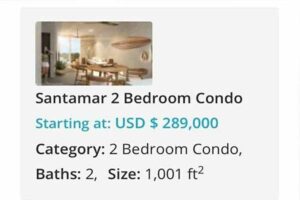 You've probably heard of the idea that there are different rules for the rich? Well, this is what that looks like…
It's buying at a price the general public doesn't have access to…it's locking in six-figure gains before a project ever even goes retail…and it's being at the front of the line for every single opportunity that comes down the pipeline.
It's unfair, I know. It's not a level playing field. But that's just how the world works.
If I had never formed Real Estate Trend Alert, I'd still be locked out of the best opportunities just like everyone else…counting on small margins…absorbing more risk…
But because of RETA and our enormous group buying power, we can play the game of millionaires and lock-in gains that only the ultra-rich normally see…over and over again.
Insider access is what sets RETA apart. It's a benefit I'll never give up. And it's one I recommend you lock-in for life. (This week only, you can secure the best-value RETA Membership deal we've ever offered.)
Your insider status has never been as valuable as it is right now…
As the economic downturn from the coronavirus crisis takes hold, we're going to see a flood of real estate deals coming our way.
And as my team and I wade through the opportunities, separating the wheat from the chaff, I ask you do just one thing: be as prepared as you possibly can be. Because what you do now and in the coming months will shape your future…put you on a path to wealth, income, and a healthy retirement. I want you to be ready.
Tomorrow, I'm going to give you a sneak-peak at some of the deals about to land in RETA members' inboxes.
Stay tuned…
Connect with Ronan on Instagram  or Facebook 
Get Your Free Real Estate Report Now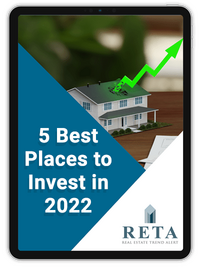 Sign up for our free daily Postcard e-letter and get a valuable free report on the The 5 Best Places to Buy Real Estate In 2022.
Related Articles
The 10 Best Places to Invest in Real Estate
Think the Game is Rigged Against You? It's Worse Than You Think