I am very interested in living in Colombia but I would like to get away from big city living. Is Medellin my only option in Colombia or is there smaller towns that would still have reasonable levels of healthcare available?
Thanks,
Pat
Nancy Kiernan – Colombia Correspondent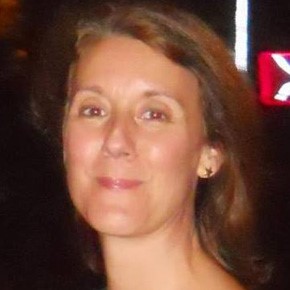 Dear Pat,
I am so excited to hear that you are considering moving to my adopted country – Colombia. Medellín is an amazing city, filled with more things to do than there is time. While it is true that Medellín´s population is over 2.5 million people, once you are immersed in the city, you will discover that it really feels more like a lot of neighborhoods all strung together by green spaces.
I do understand that big city living is not for everyone and it is great to know that just 30-40 minutes east of the city of Medellín there are several pueblos (small towns) that might just be what you are looking for. There are many benefits to living in this area. One of them is that all of these towns are closer to the international airport than Medellín is.
El Retiro is very small and quaint with only 19,000 people. The greater Rio Negro area, which includes San Antonio de Pereira and LLanogrande, has 122,000 inhabitants and has shopping centers, large grocery and homecenter stores as well as many restaurants.
You mentioned your desire to have access to quality healthcare. Well, there are 2 major hospitals located here. San Vicente Fundación built a new hospital in 2012 in the center of this area and it´s just 2 miles from the airport. This hospital is focused on medical tourism and attracts patients from all over the world. Located only 15 minutes from San Vicente is Clínica Somer, another full-service hospital with inpatient and outpatient services for both primary and specialty care.
Both of these hospitals have medical office buildings adjacent to them where you will be able to have your regular doctor appointments.
Many Colombians and some expats are moving from Medellín to this area because it offers a slower pace of life, less traffic and more space. However, you don´t have to sacrifice access to healthcare or other important amenities such as shopping and restaurants. As you can see, this area is in "the path of progress."
Get Your Free Colombia Report Now
Learn more about Colombia and other countries in our daily postcard e-letter. Simply enter your email address below and we'll send you a FREE REPORT: Colombia Today: Safe, Chic, and Very Affordable
This special guide covers real estate, retirement and more in Colombia and is yours free when you sign up for our IL postcards below.
Get Your Free Report Here