They say a picture is worth a thousand words, so I'd like to take you on a photo tour of my home, the beach town of Tamarindo on Costa Rica's north Pacific coast.

This is Playa Tamarindo, a beach that stretches for a mile along the "Golden Coast" of Costa Rica that hugs the Pacific Ocean. You have the sea on one side, palm trees on the other, and the mountains wrap themselves around the bay as surfers and anchored boats bob in the waves. This is a great place to go and watch the sun set while catching up with friends.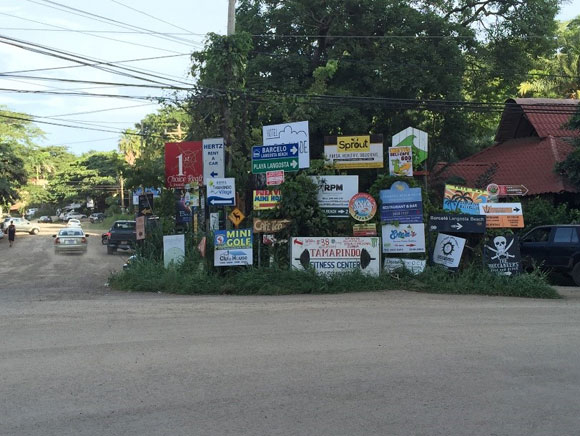 Although surrounded by the beach and nature, the center of Tamarindo is a bustling surf town. It's a place of opportunity for local and expat business owners alike and a tourist mecca. In every direction you'll find a plethora of hotels, hostels, restaurants and cafes, surf shops, and more…as this collection of signs perfectly illustrates.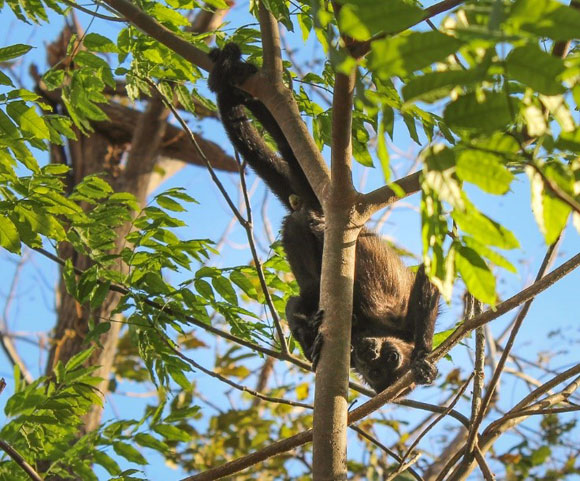 Howler monkeys are a daily sighting in Tamarindo. They're most active in the early morning and late afternoon. The roar of the males makes for a great alarm clock, and an indicator that the sun is about set on another beautiful day in paradise.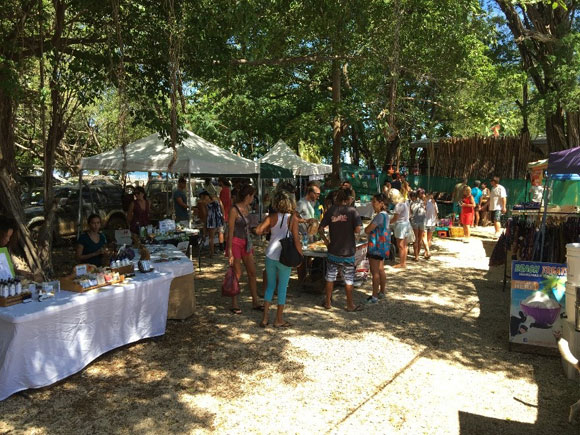 Tamarindo's weekly feria (farmers' market) is located at the south end of town and opens every Saturday from 8 a.m. to 1 p.m. It's not only a place to buy fresh, local produce, but it's also a gathering place, a sort of weekly tradition for the local community. And it's a popular stop for tourists to check out the offerings of local artisans.

This photo was taken from atop a staircase of 238 steps, nestled at the top of one of the highest hills in town. It's the perfect spot for an aerial view of Tamarindo's natural beauty. While it may be the most developed beach town along Guanacaste's northern Pacific coast, there's still plenty of wide-open green space and unadulterated coast line. From here, you can also see the mouth of the Tamarindo estuary, a natural preserve for incredible wildlife ranging from crocodiles to an array of tropical birds that thrive within the mangroves.

Related Articles

A Peaceful Retirement in Atenas Costa Rica

There is More to Tamarindo Than a Perfect Climate

How We Fell for Costa Rica and Pledged to be Good Guests