As the center of Spain's New World empire, abundant gold, silver, and other resources flowed through Mexico en route to Europe. But wealth remained in-country as well, spurring the construction of colonial towns and cities full of elaborate civic buildings, soaring cathedrals, and grand aristocratic homes.
For decades expats have found a slice of that history to live in. Colonial towns like San Miguel de Allende and Mérida draw expats, including plenty of snowbirds. English is commonly spoken, there are plenty of clubs and groups…it's an easy transition.
But Mexico's colonial history is rich, diverse, and vast. It's a big country. And if you're interested in living in a colonial city…buying a colonial home turnkey or renovating your dream colonial home…there are other lesser-known colonial cities to check out.
You'll also be able to fully embrace Mexican culture and enjoy homegrown folkloric traditions. But you won't be "roughing it." You'll find all the conveniences like medical care, reliable utility service, and more that you might need.
Here's three colonial cities I like…
First up are two cities sharing the Yucatán Peninsula…
Less than two hours from the popular expat hub of Mérida, Campeche is a UNESCO World Heritage site. Founded in the 16th-century, it was a principal port of the Yucatán. It's known for narrow streets, pastel-colored homes, and a long waterfront promenade that's popular with residents for afternoon strolls and sunset views.
I came across a colonial-style four-bedroom home in the center of town listed for $172,072. About 20 minutes from town, in the beach community of Lerma, is a colonial-style three-bedroom home right on the water for $147,490.
Also under two hours' drive from Mérida is Valladolid, a 16th-century city with deep Mayan roots. It's quite common to hear the language spoken and for women to wear traditional dress. Known for its majestic former convents and churches, as well as colorful facades, the city is within striking distance of many cenotes, crystal clear natural swimming pools.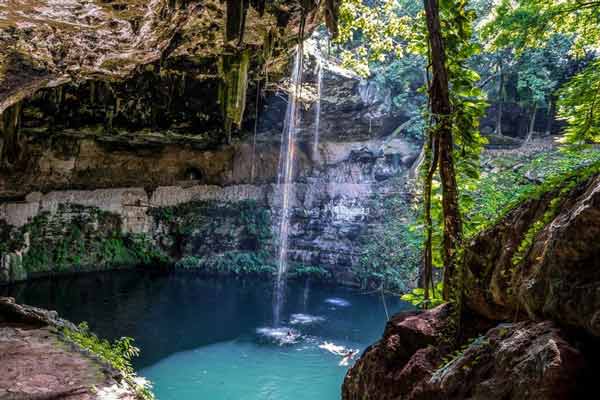 Valladolid has been named by the Mexican government as a Pueblo Magico (Magical Village) because of its cultural heritage.
I found a two-bedroom home available for $72,000. It's ready to move in but could use some updating. A large colonial home, in need of renovation, is listed at $165,000. It's got five bedrooms and 2,200 square feet, with a large outdoor area. If you'd prefer something turnkey, there is a 3,200-foot, eight-bedroom totally refurbished colonial in the heart of town for $229,000. It has a large walled garden with fruit trees.
About an hour's drive from my home base of San Miguel de Allende in Mexico's Colonial Highlands, north of Mexico City, you find Querétaro. It's a city of 1 million with luxury housing developments and shopping malls on its outskirts but it has a secret: a centro historico full of well-kept colonial architecture…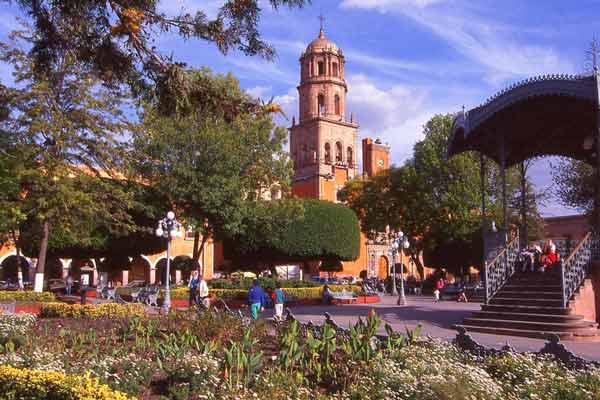 Most locals prefer new construction in gated communities and there are few expats, so there are deals to be had in the colonial district.
For $72,404 you can get a five-bedroom home in the historic center near the Plaza de Armas with plenty of outdoor space, although it is in need of some updating. A three-bedroom colonial in need of renovation will run you $67,691; it's just off the Avenida 5 de Mayo, the main avenue through the centro. If you'd prefer something turnkey, there's a modern two-bedroom apartment, newly built, that's in centro. It's on sale for $164,394.
Get Your Free Your Overseas Dream Home Report Now

Sign up for the FREE Your Overseas Dream Home e-letter and get a valuable report (free for a limited time) on the The Global Real Estate Boom of 2021: 15 Places Where You Can Profit.
Related Articles
Mexico Real Estate: Beautiful scenery, and authentic Latin American culture
Everything you Need to Know About Living in Mexico