Have you ever dreamed of living in a French chateau?
By chateau, I don't mean a slightly large house. I'm talking fortified walls, decorative turrets, moats, grand halls, and more stately rooms than you can count. The kind of place where centuries of noblemen adorn the walls. The kind of home that would have got you beheaded during the French Revolution.
There are said to be anything between 1,000 and 7,000 châteaux in France. You'll find them on the banks of rivers and lakes, perched on lofty heights in the mountains, and scattered throughout the French countryside.
But what you might not know is that these fairy-tale homes are far less expensive than you might think. And making one of these historic monuments your own personal abode is in reach of even a modest budget if you know what you're looking for…
While French châteaux originally served as fortifications during wartime—particularly against the English during the Hundred Years' War—the kind that people are most familiar with have less to do with war and more to do with showing off.
These chateaux were usually built as country homes for French nobility. During the Renaissance era, kings and noblemen invited artists and architects, including Leonardo da Vinci, to design and decorate their country residences. Ornamental moldings, decorative sculptures, and decadent gardens lent royal residences an elegance and prestige, and interiors were decked out with plush, gilded furnishings.
However, following the French Revolution in 1789, the nobility was dissolved, their large country estates broken up, and their land redistributed or sold.
Wealthy captains of industry kept the country's chateau-building reputation alive into the 19th century, but in the modern era many of these chateaux now belong to the state, aristocratic families, hoteliers, or associations, while more have fallen into disrepair or have been put up for sale.
The trouble is, chateaux are expensive to maintain. Across Europe, the aristocracy struggle to keep their ancestral houses. And this is most acute in France due to the country's high tax rates.
The flip-side of this is you can own one for far less than you might have imagined…
For instance, you can buy this chateau set on a hectare of parkland in the Nouvelle-Aquitaine region in west-central France for just €399,620. It comes with eight bedrooms and a swimming pool.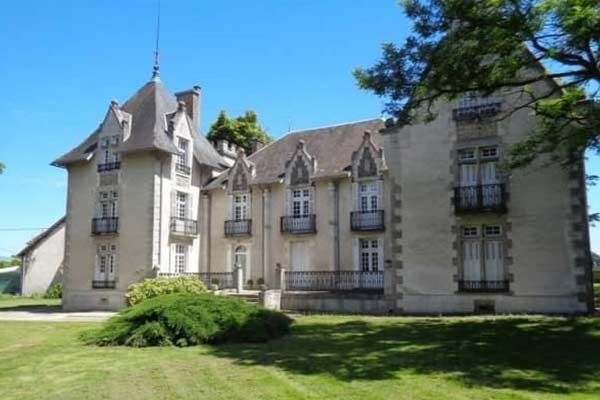 Or for just €307,400, you can own this renovated chateau in Giat in the French region of Auvergne in central France. It has eight bedrooms, a swimming pool, and a walled garden.
The thing is though, buy one of these chateaux and you face the same issue that the aristocrats have faced for centuries: Maintenance.
While it's wonderful to wake up in a four-poster bed in a turret, it's another thing to keep a large building that's a few hundred years old in working order. Some estimates put renovation costs of a chateau at about €1,000 per square meter. That's about $110 per square foot. And in a home that can easily exceed 3,000 or 4,000 square feet, that adds up. Even in a chateau that's already renovated, you'll find the running costs high.
But there is another way to live like a French king. And you can do it for as little as €88,000.
Some of these chateaux have been converted and subdivided in apartments. That means you can own your own little piece of one, enjoy the gardens, pool, and the magnificent surroundings, for a fraction of the cost.
Like this two-bedroom apartment in the Chateau d'Avaray in the Loire Valley, which you can buy for just €88,000. The chateau is constructed in the Louis XIII style and dates back to 1150. It has four medieval towers, a large moat, and sits on 16 hectares of parkland designed by André Le Nôtre, a 17th-century landscape architect and the principal gardener of King Louis XIV.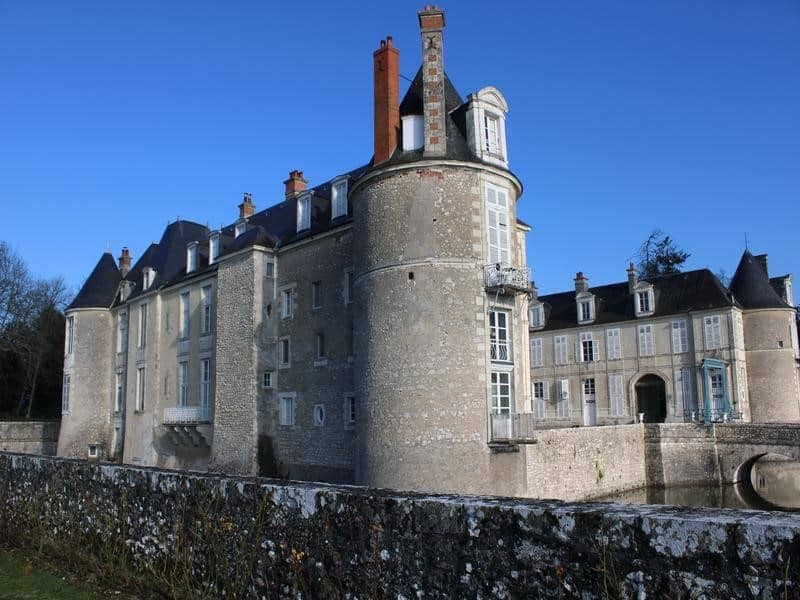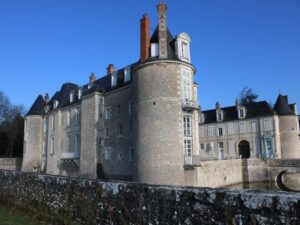 The Loire Valley is just one-and-a-half hours from Paris, which is why you find so many chateaux in this region. It's where the nobility went to escape the city. From Chateau d'Avaray you can simply catch a train to Paris from the nearby town of Beaugency.
For something a little smaller, check out this 19th-century chateau, where you can own one of only three apartments for just €87,200. Another Loire Valley home, this apartment puts you just a short drive from the touristy town of La Chartre-sur-le-Loir, and 40 minutes from Tours Airport.
You'll also find the option of pied-à-terre style apartments that are within château grounds but separate from the main building. This apartment I found on the east coast of the Cotentin peninsula in Normandy is a great example. At €75,000, the one-bedroom unit comes with use of all the amenities, including a swimming pool. It's in a regional wetland park, a short distance from the beach, and has sea views. It's also very close to Cherbourg international airport.
While such apartments offer a way to enjoy chateau life without the bearing the hefty costs of being the sole owner, you'll still have to pay maintenance costs which, in an old building, can be higher than your average HOA. These fees vary, depending on the number of owners sharing the chateau, the size and condition of the building, and the size of the grounds.
Relative to the cost of the apartment, the maintenance fees can be high, so this should be at least as equal a concern as the initial cost. You don't want to buy an apartment only to find out that you need to pitch in for a big restoration project, like replacing the roof.
You should also be clear on the difference between owning an apartment within a chateau outright and buying fractional ownership of a chateau.
You might have heard of the crowd-funding campaign that saw 27,000 people buy a share in a 13th-century chateau in western France. Well, with 27,000 owners, I doubt any of them will ever get a chance to stay in it. Fractional ownership will only entitle you to a limited number of days or weeks per year. And while you might have the whole chateau to yourself during your allotted period, that might not be so appealing when you're trying to heat a 30-room castle in December.
Connect with Ronan on Instagram  or Facebook
Get Your Free Real Estate Report Now
Sign up for our free daily Postcard e-letter and get a valuable free report on the The 5 Best Places to Buy Real Estate In 2023.
Related Articles
The 10 Best Places to Invest in Real Estate
Goodbye Office…Hello Spanish Bargains