Mark Novak is a self-declared bohemian who loves to travel. So much so, he refuses to tie himself down to one location. "I didn't get a divorce, quit my job, and sell my house to come to Central America and get married, buy a house, and get a job," he says. Instead, he chooses to live life day-to-day.
Mark's journey started nine years ago, when he jumped on a plane in his home town of Seattle and headed to Costa Rica with a duffle bag and a computer. Having served in the army and worked as a teacher and a chef, he was looking for freedom and adventure and didn't mind where he started. "I don't love planes, but it's a short trip to Costa Rica and economically it made sense," he says. However, he soon found the three-month visa tedious, and discovered that he'd be able to stay for longer periods of time in Panama.
Originally, hed spent time in the city of David, in the northwest of Panama. He then continued on to Bocas del Toro on the Atlantic Coast, where he was able to use his previous skill-set as a chef to make some extra income. After that, Mark visited the small town of Puerto Armuelles, where he now finds it harder and harder to leave.
Puerto Armuelles is nestled amongst miles of unspoiled beaches and banana plantations, 45 minutes from the Costa Rican border on the Pacific Coast. It's about as far as one can get from the hustle and bustle of the larger cities like David and Panama City. Instead, life is laidback and relaxed. "I can walk down the street and my biggest worry is the dog asleep in the road. It's just that type of place," says Mark. But that's not to say that there isn't plenty to keep him entertained. "There is always a parade or a softball game. The bomberos (fire department) invited me to their beach party. People are friendly and accepting." Mark finds it an added bonus that he has been able to find reasonable rentals, which her discovered through word of mouth. "There is no directory for Puerto Armuelles. If you need something, you ask someone," he explains.
Although Mark is not a resident, having the ability to stay in Panama for six months at a time has given him the unique opportunity to get to know the destination and the people better. "I have stayed in dorms, hotels, rental houses, and hostels—some of my best memories are of time spent in hostels. They are full of travelers from around the world, and, unlike the people in fancy hotels, they like to talk and share adventures."
However, he does like to occasionally treat himself to a luxurious night or two in a fancy hotel. And with the money he saves by staying in hostels, he can easily afford this indulgence. Mark has spent anywhere from $9 a night at a hostel to $500 a month on rent. "I would say, I can easily live on $1,000 a month and that includes regularly enjoying fresh seafood and an ice-cold adult beverage."
Fresh food in general is one of the main reasons Mark has continually returned to Central America and Panama specifically. "You don't spend your days eating processed foods. The food here is just fresh and natural." He spends many of his days visiting the local fish market, buying fruit and vegetables from local vendors, and preparing impressive meals. One of his favorites is homemade tuna sushi. "The $12 I pay for a fresh-caught tuna would barely get me an appetizer in Seattle," he says.
With his adventurous spirit, Mark refuses to commit to Panama. However, when pressed, he admits, "I haven't found any better place yet."
Need a Way to Fund a New, Better Life?

Join our Savvy Retiree Daily e-letter today and you'll hear from us daily, telling you about ways you can gain the freedom to live where you want, travel when you like and create a life you love. We'll also send you a FREE Report Fund A New, Better Life With These 6 Portable Careers...
Related Articles
50 Ways to Make Money in Retirement
Make Money in Panama by Teaching English Online
Cosmopolitan Panama City Makes Semi-Retirement Easy
---
You know more Spanish words than you think you do! And we guarantee you can be carrying on conversations...in Spanish...in just 20 Minutes. Special summit 'Speak Spanish in 20 Minutes' is now live!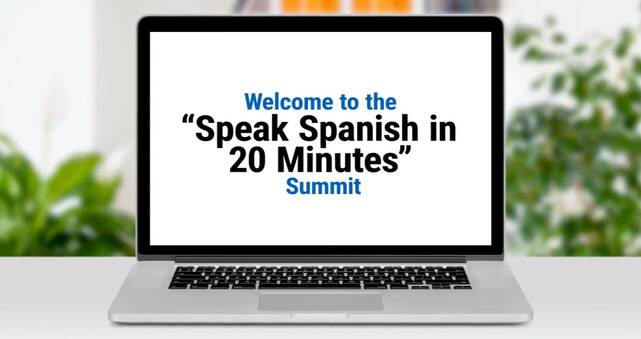 ---