My partner, Emma, and I initially moved to Granada in 2012. We were tired of the constant rat race of living in Los Angeles, with its traffic, helicopters, and crowds.
We had researched living overseas and toyed with the idea for a couple of years, and when an illness in Emma's family led us back to her native Sweden, the decision to leave the U.S. was made final.
Southern Spain was an easy choice for us, due to its mild winters and low cost of living. We were very fortunate to be able to buy our first house in Granada outright, negating any mortgage payments. It was a cave house, unique homes found in Spain that are built into hillsides. In what seemed like a heartbeat, we had gone from paying exorbitant rent to being mortgage-free. In our new home, getting stuck in traffic didn't mean finding ourselves behind miles of cars, it meant waiting for the shepherd and his herd of goats to clear the roadway.
Emma was able to keep her travel logistics job via telecommuting, and, as a writer, I was able to just keep writing and be inspired by the sheer beauty and our incredible views of the Sierra Nevadas.
After five years, we made the decision to sell the cave house and move further south. At the moment we live in a small area known as Alpujarra, which is located 30 minutes north of Almería and the Mediterranean Sea. We have lived here for almost two years now and could not be happier with our home, six dogs, four cats, and two ducks. While some might call us crazy, our cortijo (traditional Spanish dwelling in southern Spain) sits on 2,000 square meters of land (21,527 square feet), which affords us all the space we need for the number of animals we have.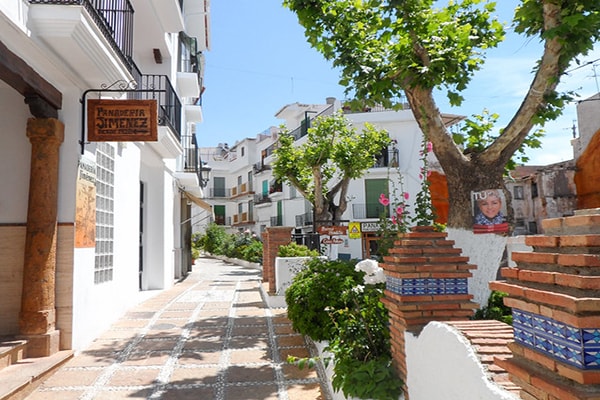 While the land supports our animals, it also helps to support us financially too, as we grow our own fruits and vegetables. We have apples, oranges, lemons, pears, as well as olives and almonds. Given the cost of citrus fruits and their popularity in southern Spain, we can't help but feel fortunate to own land that provides us with all this bounty—which we no longer need to buy at the markets and grocery stores.
We love harvesting olives and the oil they provide. Not only is it a source of pride to see something you have nurtured grow and thrive, it's a source of income and a savings at the same time. Olive oil is not cheap, so when you're able to have your own oil pressed at the local Almazara for a minimal fee (we actually paid nothing this past year), it does two things. While you're saving money by having your own supply, you are also earning money selling it as well, and it's pure profit.
As for the future, we would love to buy more land and continue to experience the pride and gratification of taking care of our own crops. But for now, there is plenty of gratification in being able to walk past the olive oil at grocery stores, having the peace of mind of being able to make our own.
Related Articles
There Are Many Reasons for Moving to Spain
50 Ways to Make Money in Retirement
---
You know more Spanish words than you think you do! And we guarantee you can be carrying on conversations...in Spanish...in just 20 Minutes. Reserve your spot now for our FREE webinar.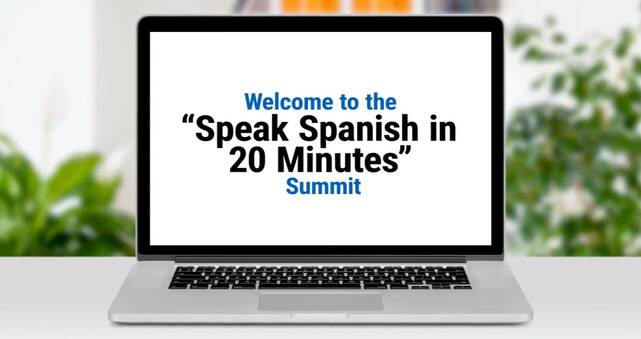 ---