Where best to spend my 14 days outside the city of Quito? (Regarding Quito: plan 1 night on arrival and approx 3 nights Quito prior to departure. My guess is I will have 3 destinations, each with a 4 day stop over. And then, 2 days in-country travel. What do you think? If you asked me about Greece or Italy I could recommend a great 14 day trip. So, I am looking to you, or several of you, to offer some similar guidance. My general choice of ground transportation between cities is either bus or train. I can see more or the country. I will fly, it that is your recommendation. Again, you know. I don't know anything.
If you can help I will see what I can do with specifics and check back with you.
Thanking for all the years I have read your many articles and responses.
Best Regards,
Jim
Suzan Haskins – Ecuador Correspondent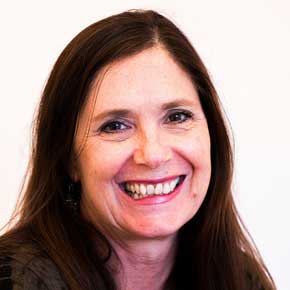 I would recommend you concentrate on the mountains on this trip… although if you do get a few days to go to the beach, you might check out Salinas and then go up to Montanita and Olon. I don't think Ecuador's coastal area will be quite what you're looking for, but then again, it might be. Coastal Ecuador is very rustic compared to most places. There really isn't a resort-like party feel except for Salinas during the Xmas/NY holidays and Semana Santa (the week before Easter). Montanita might fit the bill better for you in terms of atmosphere – -it's a funky little backpacker town that really is a lot of fun and you can live on a hill there (or 5 minutes away in Olon) with a few of the beach. (No topless bathing beauties in Ecuador, though. The country is a little too Catholic for that.) Similarly, Bahia de Caraquez and Canoa, north of Manta, may have some appeal for you. Bahia has some gorgeous hillside views of the water.
The problem is that coastal Ecuador is not known for its medical care… Salinas would be your best bet there. You'll find a couple of decent hospitals that can tend to any general situation and you'd be 2 hours from Guayaquil where you can go for serious surgeries and the like.
Let's say you decide NOT to visit the coast on this trip… the first choice for most would-be expats is Cuenca. I'd suggest you spend 4-5 days there. Everything you want is there except the beach and that's about a 5- or 6-hour drive to Salinas from there. (You can get to Machala in less time but it's more of a port, I believe.)
The valleys outside of Quito might also have some appeal (Tumbaco, Cumbaya, Los Chillos)… you can avoid the chaos of the city but enjoy all the city has to offer and from there you can easily catch a 30-minute flight to the coast.
Other highland locations popular with expats (just making an assumption that you'd prefer at least some English-speaking expats nearby) would be Cotacachi 2 hours north of Quito, Banos, 3 hours south of Quito, Loja, 3 hours south of Cuenca, and Malacatos/Vilcabamba, an hours south of Loja.
There are many reasons, as I say, that Cuenca is the favorite destination of expats: it's gorgeous and has all the amenities you'd want and need, plus lots of organized social activities. Some expats say it is too cold for them. Coming from Montana, you probably won't feel that way. But if the desert of Arizona is your preferred climate, the Andes may not be your place. You'll get a good feel for it on this trip, though, so enjoy!
Get Your Free Ecuador Report Now
Learn more about Ecuador and other countries in our daily postcard e-letter.
Simply enter your email address below and we'll send you a Free Report – Ecuador: Live Like Royalty on Your Social Security.
This special guide covers real estate, retirement and more in Ecuador and is yours free when you sign up for our postcards below.
Get Your Free Report Here