For years, I had a dream of living in a tropical climate. It was especially vivid during the cold and icy winter months living in the U.S. Pacific Northwest. The kick I needed came a few years back, when I was laid off from my $100,000-a-year sales manager position. That's when I began to search for alternative means of income. Specifically, I wanted a portable income.
The concept of freelancing was still new to me. I was reading alluring stories by people who had transformed their lives from the daily nine-to-five grind, into a lifestyle of flexibility and freedom, working from anywhere in the world they chose. This had a very strong appeal…and today…that's exactly what I'm doing.
Now, for half the year, while the ice and snow hit the Northwest, I reside on a small island called Isla de la Piedra in Mazatlán, Mexico.
Here on the isla, I work mornings writing on my laptop. Those dreams of warm winters and a portable income are now a reality, and I couldn't be happier. My little piece of paradise is near the port of a city founded in 1531. It affords me a life of leisure, cultural diversity, and wonderful people to call my friends. These folks include U.S. and Canadian expats, as well as locals who grew up and live on the island.
There's an abundance of natural foods here, which include fresh organic fruits and veggies, nuts, spices, beans, rice, ultra-fresh seafood, beef, pork, and chicken from right down the road.
I live in a house on the beach that I lease for about $500 a month. It varies with the dollar to peso fluctuations. But, over the past several years the exchange rate has been very favorable, allowing me to live for about one-third of what my costs are in the U.S.
My office workspace overlooks the Pacific Ocean and a beautiful beach. After the morning's work, I'll take a barefoot stroll where the waves gently lap the beach with miles of shoreline in front of me. Then a delicious healthy meal at one of the little palapa restaurants, and a little relaxation in the fresh sea air. Every evening offers a spectacular sunset, typically my favorite part of the day.
Some days I'll head over to the historic district of Mazatlán to shop, explore, walk around the colorful neighborhoods, and dine at amazing local food establishments. The culinary choices are vast, ranging from fine dining, to traditional little corner shops, to mom-and-pop taco stands (which have some of the best food in Mazatlán).
The cost of my dental and medical work is something that surprised me about living here. Now, I tend to have most it done when I'm in Mexico. $50 gets me a cleaning and a check-up, and I still have enough left over for lunch and a few grocery items for the week… Amazing but true. If I get the flu, it's $3 for a doctor visit, and less than $10 for medications including antibiotics, cough syrup, and pain relievers.
From this base on the beautiful shores of Central Pacific Mexico, I do day trips and weekend excursions to incredible little towns and destinations. Each one offers interesting and diverse subjects and ideas to write about. I'm able to learn and explore fascinating cultures that have been in existence for hundreds, and even thousands, of years.
My new life as a freelancer is a pure blessing. I wouldn't have it any other way. My only regret is that I didn't find this sooner, but now that I have, this is how I fund and live my life overseas.
Need a Way to Fund a New, Better Life?

Join our Savvy Retiree Daily e-letter today and you'll hear from us daily, telling you about ways you can gain the freedom to live where you want, travel when you like and create a life you love. We'll also send you a FREE Report Fund A New, Better Life With These 6 Portable Careers...
Related Articles
Traveling The World With A Portable Income
It's Easier Than Ever To Find Your First Freelance Gig
Become A Travel Writer In Your Own Backyard
---
You know more Spanish words than you think you do! And we guarantee you can be carrying on conversations...in Spanish...in just 20 Minutes. Special summit 'Speak Spanish in 20 Minutes' is now live!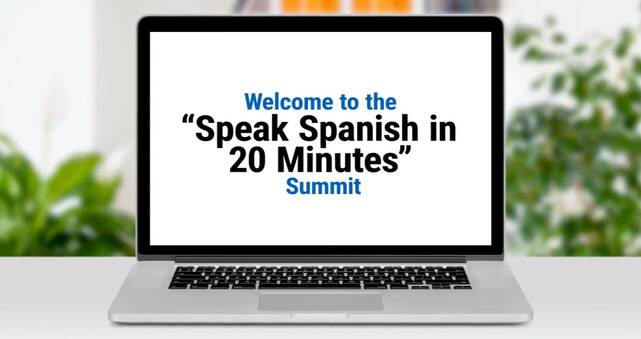 ---