If you had told me 10 years ago that my international travels would be funded by teaching English online, I would've called you crazy. But that's exactly what I've been doing since June of 2017. During this time, I've been living in the remote Azuero peninsula of Panama. I've also spent time in Colombia, Costa Rica, Cuba, the U.S., and Canada.
Oh yeah, and I've been doing it all with a wife and two small children.
Prior to this, my wife and I were living in suburban Salt Lake City, where I was working a corporate cubicle job. The discovery of online English teaching, coupled with a red-hot housing market, spurred us into action. We decided that it was finally time to sell our house, downsize our belongings, and head abroad.
While the income from teaching English isn't enough to get rich, it's certainly adequate to sustain a life abroad. Panama, with its miles of empty beaches and modestly priced cost of living, was where we started.
Once in Panama, we quickly found ourselves embracing the slower pace of life, the Spanish language, and the interesting people that we met from all over the world. Because our English students are on the other side of the world, we teach very early in the morning (usually 4:30 a.m.). By 8 a.m., we are done teaching for the day, and ready to have fun with our kids.
We spend our days exploring miles of deserted beaches, exercising, taking Spanish lessons, or hanging out in the town square with locals. Day trips are frequent as well. The neighboring cities offer more shopping options and cultural celebrations, and a 15-minute ride in a small fishing boat (known as a panga) will take you to the nearby Isla Iguana, for some incredible blue-water snorkeling.
We've also had time to take on some additional fun projects. My wife contacted a local seamstress and learned how to make a traditional Panamanian pollera dress. We began chronicling our adventures on our blog, Carping the Diems, where we share photos and stories of our travels with friends and fellow travelers. I even started a camping website to share my lifetime love of the outdoors (and make affiliate commissions at the same time).
It's amazing what you can get done when you have all day to do it.
While we try to keep our expenditures modest, our lifestyle is great. The freedom to leisurely enjoy our waking hours with our children, and the flexibility to work from a cherished corner of the world, more than make up for any inconveniences.
As you might imagine, we've taught lessons in some interesting places. Hotel bathrooms, inside cars, even parks and other public places with WiFi have served as makeshift classrooms when needed. While this isn't always ideal, we are still able to teach, and we have consistently maintained high ratings.
Panama isn't our forever home, but it has given us a taste of this forever truth. While we stroll the beaches collecting shells with our kids, we realize that this lifestyle isn't the exclusive realm of the uber-rich and famous, just the result of a willingness to think and act differently. Online teaching is just one of many tools that can help you to fund your exciting overseas adventures, but it is one that has been a great fit for us.
Need a Way to Fund a New, Better Life?

Join our Savvy Retiree Daily e-letter today and you'll hear from us daily, telling you about ways you can gain the freedom to live where you want, travel when you like and create a life you love. We'll also send you a FREE Report Fund A New, Better Life With These 6 Portable Careers...
Related Articles
Benefits of being a Travel Writer
Have an Interest in Copy Writing?
---
You know more Spanish words than you think you do! And we guarantee you can be carrying on conversations...in Spanish...in just 20 Minutes. Special summit 'Speak Spanish in 20 Minutes' is now live!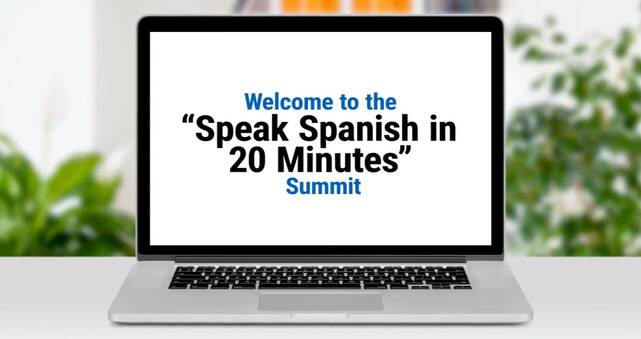 ---