Buying real estate overseas isn't quite the same as buying back home. The legal system, the language, and the culture likely aren't what you're used to. And, when you're buying pre-construction, it's a little trickier.
Pre-construction always carries a risk. That's why pre-construction typically comes with a lower price than true market value. The risks vary. Your home might not be built. You could face delays and over-runs. You might not get exactly what you were promised.
A crucial factor in the success of a pre-construction project is the developer. But how can you determine if your developer will deliver—or if he'll let you down?
This is what you need to know:
#1. Experience
Things are going to run smoothly if the developer has experience under his belt. And, a successful track of building in the country you're buying in. That means he's more likely to be realistic about permitting, pricing, and timeframes.
If you can, visit any of his completed projects and see what his construction and finishes are like. And ask if you can connect with some of his previous buyers. You could also google and see what pops up. Bear in mind that you might find a bad review from one unhappy buyer, while 399 happy buyers simply haven't bothered posting a review.
#2. Follow the Money
Developers might show you gorgeous interiors and swish amenities, but it doesn't mean a thing if they haven't got the funds to do it.
Some developers use monies from clients to directly fund construction. That's an issue if sales don't keep pace with the build.
Some developers get a bank loan. Many banks will only provide the money when the developer hits a sales target. He may need to sell as much as 80% of the project before the bank finance kicks in. If sales are slow, and you're his first buyer, you could wait an awfully long time before the developer starts construction.
Some developers find private investors rather than approach a bank for a construction loan. But who takes priority, the investor or the buyer?
It's better if your money goes into escrow and is released at stages based on construction, with an independent verification that the developer has hit his targets.
#3. Assets
Ask if the developer owns their land free and clear. If he has a mortgage on the land and he's committed to paying that off first, he may run short of funds for construction.
#4. Permits
Some developers will try to skip one stage (and, occasionally, all stages) of the permitting process. If a property hasn't got all the permits and approvals it needs, you risk having to tear it down or pay a fine, and you may not be able to get title on the property. Have an attorney check that your developer has all the permits and approvals he needs.
#5. Insurance
Lots of things can go wrong during construction. Workers might go on strike. The contractor might go broke with the job half-done. That's on top of "regular" risks like fires, hurricanes, flooding. Make sure your developer has good insurance cover.
#6. Hands-on
Ask your developer where he lives. Everything will go much better if he is based close to the project, checking in regularly on progress and ensuring things are done to plan. It's much more difficult if he's trying to do that from another country.
Get Your Free Real Estate Report Now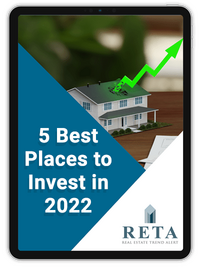 Sign up for our free daily Postcard e-letter and get a valuable free report on the The 5 Best Places to Buy Real Estate In 2022.
Related Articles
The 10 Best Places to Invest in Real Estate in 2020
Key Differences To Be Aware Of When Buying Real Estate Abroad
A Checklist of How to Evaluate Your Real Estate Developer
Upcoming Conferences
Live Better, Spend Less, Retire Sooner
IL's Retire Overseas Bootcamp
October 21-23, 2022 in Atlanta, GA

In safe, warm, welcoming communities abroad, as little as $1,700 a month can bankroll a good life... this fall, our experts will show you where—and how.
Early Bird DISCOUNT—Save $200 When You Register by Sep. 29
Details Here IL's Retire Overseas Bootcamp
---
Registration Now Open for the Best of Europe Private Screening

In the Right Spots in Europe, You Can Retire in Style—in an Historic, Sun-Drenched Locale—for as Little as $2,300 a Month or Less—Especially Now With the Dollar and Euro at Parity for the First Time in Two Decades.
And We'll Show You How, October 1-2, During the Special All-Online Best of Europe Private Screening.
---
The Income Revolution Forum
What if You Had the Freedom to Enjoy the Good Life Anywhere in the World You Wanted to Be...and Get Paid While You're There?
We'll show you how—with hands-on guidance—you could beat inflation...secure your retirement...ditch your commute...and turn a skill you already have into a portable side income of $300, $600, even $3,000 or more a month.