Not everyone's idea of paradise includes palm trees and relaxing on the beach. When my husband, Jim, and I decided—during a shared midlife crisis—that we should retire and move abroad, we chose something a little more unconventional than the Caribbean.
We first discovered Chile while prowling around the southern cone of South America and we were immediately captivated by it. Chile is one of the safest and most stable countries in Latin America. It has a strong growing economy; a small, stable government, with little corruption; it's welcoming of North American expats; and, of course, it has the spectacular Andes Mountains and rugged Pacific coastline.
Circumstances led us to the marvelous beauty of the Los Lagos region, with its crystal-clear lakes surrounded by snow-capped mountains. The mild year-round climate means that we have no extremes to deal with, though in the winter it rains quite a bit, similar to the Pacific northwest of the U.S.
The cost of living outside of the cities is very affordable and a couple could live comfortably on $2,000 per month. Chile is a modern country, with good internet and cell coverage, well-maintained roads, and a good healthcare system.
When we retired here six years ago with our small annuity, we expected that we could easily supplement our income with a small business. As retirees who love food, we had spent a lot of time in the kitchen, cooking and creating, so that was a natural place for us to focus our business efforts. One of our favorite foods that we missed from the South was a good barbecue sauce. After nailing down a consistent recipe, we started sharing our sauce among our friends in the city of Frutillar, and the response was quite amazing. Once people figured out what to do with it, they were excited and wanted more. So, we made up a label and started selling it locally and giving out free samples wherever we went. The King of Sauce Chile barbecue sauce and catering business was born. "BBQ sauce so good it will make you cry" is what Jim likes to say.
Cooking barbecue for friends opened up more doors for us. We were asked to cater an event for a local rugby team—150 hungry rugby players and their families. This event prompted us to upgrade our special custom-built grill. We had it built three years ago just for our personal use to feed family and friends, but it was large enough to use for bigger groups. We had it put on wheels and added a trailer hitch and a basket for firewood, plus a cabinet for spices and tools, and a rack on the back for folding tables.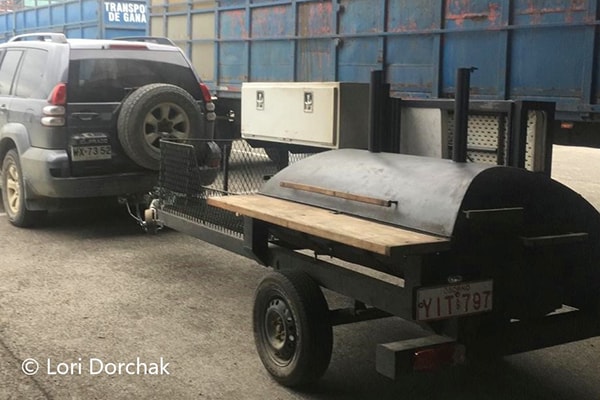 The rugby event was quite successful and led to another catering event for a Netflix movie crew who had seen one of our videos on Youtube. So we are now taking the business up a notch. We are currently working on a commercial kitchen. It needs to have tile floors, washable walls, a bathroom with sink and toilet, a chlorinated water system, etc. We are converting a 20 foot container that we use to house our solar system. If we can have the health department certification on our label, we will be able to sell our sauce in stores, which would enable us to expand the business with less work.
We feel we are onto something good and want to build up the business for our young son Thomas to take over when he grows up.
Sharing good food is something we enjoy, and while it provides us with a bit of extra income, the important part is that it's fun and only requires as much work as we want to put into it. After all, we are retired.
Need a Way to Fund a New, Better Life?

Join our Savvy Retiree Daily e-letter today and you'll hear from us daily, telling you about ways you can gain the freedom to live where you want, travel when you like and create a life you love. We'll also send you a FREE Report Fund A New, Better Life With These 6 Portable Careers...
Related Articles
5 Reasons To Get Yourself To Europe's Remote Working Capital
How To Trade Your Photos For Cash
50 Ways To Make Money In Retirement
---
You know more Spanish words than you think you do! And we guarantee you can be carrying on conversations...in Spanish...in just 20 Minutes. Special summit 'Speak Spanish in 20 Minutes' is now live!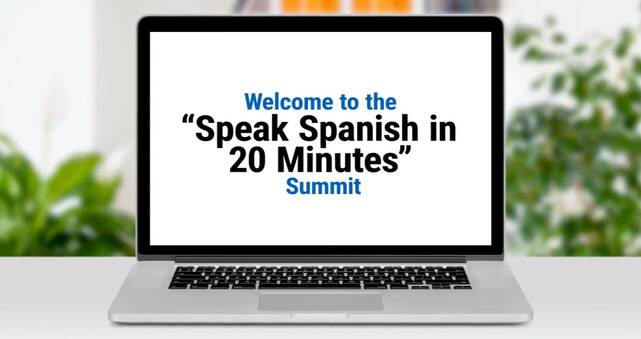 ---