The New Year means "Auld Lang Syne," a new set of resolutions…and the publication of International Living's latest Annual Global Retirement Index. And this year the top spot goes to Mexico, our North American neighbor to the south.
Every year International Living's in-house experts and worldwide network of correspondents compile data on a growing number of countries—24 for this year's index. We rate cost of living, real estate, climate, healthcare, and a whole host of other factors to find the most affordable, convenient, and comfortable countries in which to retire abroad.
Mexico always features among our top 10 destinations in the Index, and usually among our top five. It's home to more North American expats than any other country in the world. And no wonder. Mexico offers a diverse geography, with everything from white-sand beaches to high-mountain colonial cities. Its climate ranges from moist, tropical heat to dry desert and everything in between. It is rich in casual beach towns, vibrant Spanish-colonial cities, and small country villages. Low prices, friendly people, and a laidback lifestyle are also found here… And today, with the Mexican peso at historic lows against the U.S. dollar, Mexico is more affordable than it's been in years.
Well over a million U.S. and Canadian expats are estimated to live in Mexico already, either full- or part-time. As a result, you'll find a plethora of expat havens in Mexico…places where you can settle in easily and make yourself at home.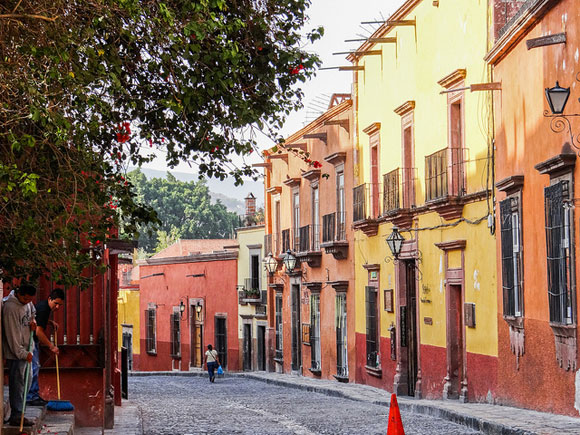 Mexico's Weather: Something for Everyone
I've lived in Mexico for 10 years. For eight of those years I lived in the Yucatán Peninsula, on the warm, humid Gulf Coast. For the last two, I've lived in the Colonial Highlands, a high-mountain, semi-arid region northwest of Mexico City.
I have enjoyed both experiences. And, in terms of climate, terrain, and the different lifestyles that climate creates, these two places could not be more different.
The Yucatán is mostly flat, and the weather is warm to hot, and humid much of the year. The Gulf is tranquil, offering easy swimming and beautiful white-sand beaches. Mérida, home to 4,000 or more expats, is just half an hour from the Gulf coast and its little beach towns.
The Caribbean coast, on the peninsula's eastern side, offers spectacular turquoise waters and superb snorkeling and diving (as well as more white, sugar-fine sandy beaches). The Riviera Maya, a 100-mile stretch along this coast, is home to some of the most popular expat havens in Mexico, including Cancún, Playa del Carmen, and up-and-coming Tulúm.
The Yucatán's interior holds many small towns, as well as little-visited Maya ruins, jungle (and the wildlife that comes with jungle, including six species of wild cat), and protected biospheres. It invites and rewards exploration.
Though I lived on the Gulf side, I enjoyed both coasts and the interior. The climate here offers a laidback, outdoor lifestyle. I swam (in the sea as well as in freshwater cenotes, or sinkholes, in the interior), snorkeled, walked the beaches, and bought a Maya hammock and learned how to sleep in one. I wore shorts, flip-flops, and tank tops most days. The Yucatán—as well as most other beach destinations in Mexico—attracts folks who enjoy this laidback, easy-going lifestyle focused on the outdoors.
In the Colonial Highlands' more temperate weather, I can still wear shorts and flip-flops when it's hot…but on cooler days I wear jeans and the occasional light jacket. That's because daytime temps here are often in the 70s F and 80s F…but nights can drop as low as the 40s F in winter. This region is also hilly, and in winter it's dry. Hiking, cycling, and horseback riding are preferred sports here.
The gold and silver in these hills drew the Spanish, and the result is a concentration of beautifully preserved Spanish-colonial mining towns, including the expat havens of Guanajuato and San Miguel de Allende. Instead of beach palapas, here we have 17th- and 18th-century buildings. Instead of the outdoors, we spend much of our time at cultural events…gallery openings, concerts, plays, film festivals, dining out, and more. The weather is nice enough that many events are held outdoors, but you won't "live" outdoors as you do at the beach.
Mexico offers other climate options, too. The Lake Chapala area—home to what is considered one of the world's best, spring-like climates—is just southwest of the Colonial Highlands. Northern Baja California offers the same near-perfect climate as San Diego. If you like desert heat, you can get that—and beaches, too—in Sonora. Or for milder heat and pleasant beaches, there is the Pacific coast, where chic Puerto Vallarta, the Riviera Nayarit, and other cities are located.
So be as picky as you want; in a country as large as Mexico, you'll find your ideal climate someplace.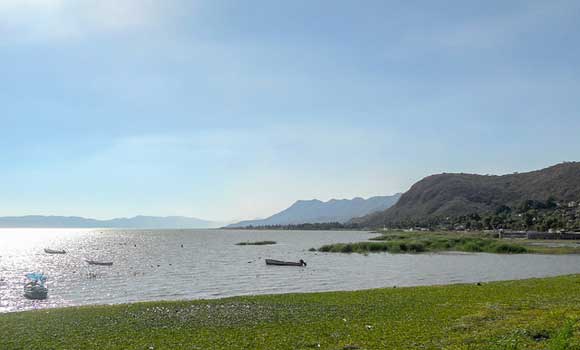 Mexico's Healthcare: Easily Available and Inexpensive
In Mexico, you'll have two routes for healthcare: private and public. And you don't have to choose just one: Just as many Mexicans do, expats can mix and match these services, depending on your healthcare needs at the time.
Across the board, private healthcare in Mexico costs just a quarter to a half of what you'll pay for similar procedures in the U.S. And the quality is similar—if not better. What about $35 visits with a specialist? That's about what you'll pay these days, with the current low peso…and I've never paid more than $45 for a specialist visit.
Hospital stays run somewhere around $100 to $120 a night, a dental checkup runs $25 to $35 or so…and the list goes on. Medications, too, cost less. You'll find all the common brand-name prescription drugs here, at lower prices. (Again, they generally cost 25% to 50% of what you'd pay north of the border.) Generics are available for many off-patent drugs, as well.
Most medications are available over the counter—just ask the pharmacist. (You'll need a prescription for antibiotics and for any medication that contains a narcotic.)
And no need to worry about the quality of healthcare… To start with, Mexico has excellent medical schools. Guadalajara, the country's second-largest city, is a medical hub, home to medical schools and top-notch hospitals. (Lake Chapala—home to the world's largest North American expat community—is just an hour away from Guadalajara.)
But many doctors in the private healthcare system also do part of their training abroad, in the U.S., Canada, or Europe. As a result, you'll find that, not only is their training comparable to what you're used to, but many speak excellent English, too.
You'll also see familiar-looking modern equipment in their offices…just as you do in top-notch hospitals like those in the Star Médica and Los Angeles chains, which have facilities all over the country, and in the Amerimed, Cornerstone, San Javier Marina, and other hospitals in Puerto Vallarta.
Public healthcare is also available, and prices are rock-bottom. You must have a valid residence visa for Mexico to join and a domicile in Mexico, but costs run around $300 to the low $400s a year for most people…and in some cases may be free.
Public-sector clinics and pharmacies are located all over the country, and your medications are free. Mexico's system has the usual downsides of a public system: You'll find fewer public-sector doctors who speak English, for instance, and facilities and equipment are utilitarian. Medications, though free, may be out of stock. But overall, it's a great health safety net for the budget-conscious.
Get Your Free Report on the World's Best Places to Retire:
Learn more about the best places in the world to retire in our daily postcard e-letter.
Simply enter your email address below to sign up for our free daily postcards and we'll also send you a FREE report on The World's Top 10 Retirement Havens.
Get Your Free Report Here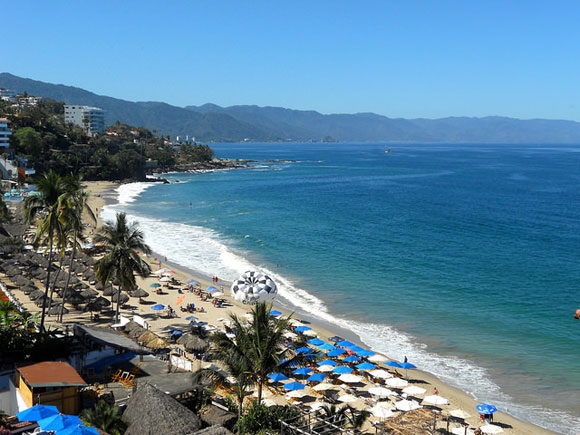 Visas, Retiree Discounts, and Other Benefits
Though many expats live in Mexico full-time, it's also popular for part-time living. That's true whether you're a snowbird escaping harsh winters on Mexico's beaches, or sweatbirds escaping hot summers in the temperate Colonial Highlands. It's easy to stay in Mexico, since you can come as a tourist for up to 180 days—nearly six months—at a time.
But residence visas are relatively easy to get. And qualifying for public healthcare is not the only benefit to being a legal resident. If you have a valid residence visa and are at least age 60, you can also get a senior discount card. It's good for discounts on a whole range of goods and services, from medical devices to museum entrance fees, and from sporting events to bus and plane tickets. Discounts range from 5% to 50%.
You can get a temporary residence visa that's good for up to four years…or opt for a permanent visa right from the start.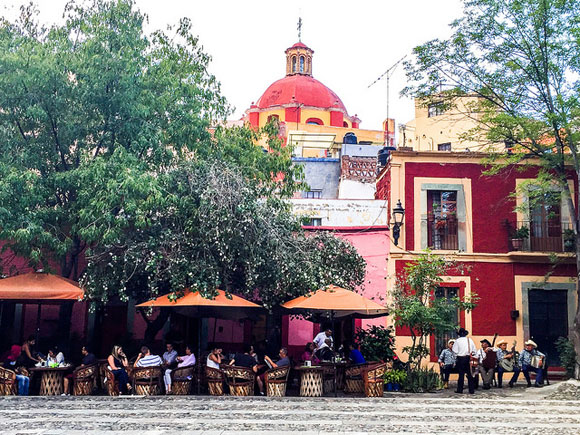 Enjoy Historically Low Costs Right Now
With the current low peso, Mexico—always good value—is now offering prospective expats historically low costs of living. The country is even less expensive today than it was when I moved here a decade ago. Goods priced in pesos—including properties for sale or rent—are definitely cheaper. When I first moved to Mexico, friends in Campeche, in the Yucatán, rented a three-bedroom house for $500 a month. Today, even with 10 years' inflation, that house would rent for about $350.
Chicago native Steve Garcia, 67, has lived in Guanajuato, in Mexico's Colonial Highlands, for four years. "I live well here on Social Security. My expenses are $1,200 a month, including rent. I have a two-bedroom house with a terraced garden," says Steve. "With the dollar going up I've got 50% more to spend."
But even without the favorable exchange rate, Mexico has long offered outstanding value. For $15 to $20, a maid will spend four hours cleaning your house, for example. Eating out regularly and well is a major benefit of moving to Mexico. A street taco—and street food can be great here—costs just 60 cents. Mexico's comida corrida, or lunch special, is $3 to $7 in most places—for a full meal. And a steak dinner, with wine, can run you from about $15 a person.
Food isn't the only bargain. My water bill costs about $10 a month or less. I pay $20 to $25 for a tank of gas that lasts me a couple of months.
And there's a lot to like about Mexico. Dream-worthy Spanish-colonial cities, imposing ancient ruins, green jungle and blue ocean waters, fabulous food—from succulent seafood to tasty tacos to the many salsas, chiles, and moles (a type of sauce) that perk up its cuisine—arts and crafts, and so much more, it's all here.
Watch the video below to learn the many reasons why International Living Editors Dan Prescher and Suzan Haskins have recently made the move to Mexico.