The tranquilo lifestyle is what attracts most expats to Uruguay. It's a healthy, stress-free approach to living. And in the capital, Montevideo, it's evident almost everywhere I go. People sit on benches gazing out to sea, almost every block has a good coffee shop, and everyone just seems relaxed. Whether they are jogging on the rambla beside the river, exercising in one of the many outdoor gyms, or taking care of business in the city center, nobody seems to be hurrying or in a rush.
It helps that this is one of the most stable and liberal countries in the world. As expat Laura Rubalcaba put it to me, her reason for choosing Uruguay was simple: "I was looking for the least corrupt government I could find. Uruguay is a place where people believe in democracy and trust their government." Uruguay was the first country in Latin America to legalize gay marriage, and the first to legalize marijuana (for citizens only, sorry); it allows foreigners to open bank accounts and own property with full rights, and it's one of the easiest countries in which to acquire residence.
Uruguay is also one of the few places in South America that is not tectonically active, so there are no earthquakes or volcanoes to concern yourself with. Even the mild climate—summer temperatures barely reach the 80s F, and winter is short and rarely drops below freezing—seems in keeping with the laidback tempo of life in this small but fertile country.
Montevideo feels European. According to the 2011 census, 87.7% of the population claims European descent, mostly from Spanish and Italian immigrants who arrived in great numbers in the 19th and 20th centuries. France, Germany, and Britain account for much of the rest.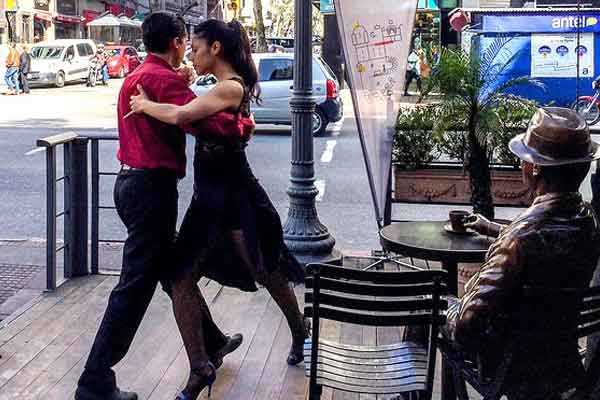 Uruguay is not the cheapest country on the IL beat. But while expats don't talk about a dramatic decrease in their monthly expenses, most do report a dramatic increase in the quality of their lives. And it is still possible for a couple to live in Montevideo and have good healthcare on $2,000 a month, especially since you can easily do without an automobile.
I found the day-to-day expenses in Montevideo to be slightly lower than in the U.S. The big savings is in rentals, as Montevideo offers great value. You can get a furnished two-bedroom, ocean-view apartment in one of the city's nicest neighborhoods, walking distance to the beach and every amenity, for as little as $800 a month—including internet and all utilities.
The city has good public transportation, with buses costing about $1 a ride. Taxis around town generally run between $5 and $10. And in keeping with the city's IT-friendly nature, both Uber and Cabify are available.
The best way to truly know a city and the people who live there is to walk. On foot, you get up close to its neighborhoods and get a better sense of the people. Plus, stopping to soak it all in is easy. My wife Rita and I spent a week walking in and around Montevideo; we fell in love with the calm, easygoing lifestyle, as well as with its blend of European cultures with a South American twist.
You don't need to spend even that long to understand the attraction. Montevideo covers 77 square miles along the Río de la Plata, and it is made up of 62 barrios (neighborhoods), each with its own special flavor and feel.
Related Articles
Discover a Perfect Retirement in Uruguay