A few years ago, shortly after my retirement, I signed up for a class in videography. I really only attended through curiosity, as I wanted to learn all the functions of my camera. In the class, I not only found out how to use the video setting on my camera, but how to take short video clips that could link into a story. That was such an enlightening experience. I was hooked from the start.
Today, I'm 75 years old and having a wonderful life. Although I don't claim to be an expert in videography, I have already had two all-expenses paid trips to take photos and videos of tour groups. The first was to Zimbabwe, where I stayed at an exclusive, luxury safari camp, and the other was to the Hidrellez Romany Spring Festival in Edirne, Turkey. It felt like I was being given free trips, just to enjoy myself.
At the safari camp in Zimbabwe, I just went along with the tour on game drives, taking video clips as I went. I have clips of lions and elephants, crocodiles and hippos, giraffes, wild dogs, and endless species of deer, as well as the folks who were in the tour group. I made short videos as a memento of the trip for the participants, but all those clips still belong to me to do with as I wish.
A similar thing happened with the Romany Spring Festival in Turkey. I just followed along with the group and filmed their activities. All I had to do was to share photos and videos on their Facebook page. It was great fun, and it didn't cost me a thing.
Those two trips gave me the confidence to upload video clips to stock sites, where I get paid every time someone downloads one of my clips. Stock sites are huge libraries of photos and videos where companies, organizations, individuals, publishers, or anyone can buy photo or video content. Have you ever stood in a store selling televisions and watched the short clips running on the demo sets? Well, those are exactly the types of clips that sell on stock sites. Clips of dogs, cats, birds, waterfalls, the sea, trees waving in the wind, or anything you can think of. And when I tell you those clips range from only five to 30 seconds each, you will understand how easy it is, and how you could do it too.
From my engagement in Zimbabwe, I was able to upload the clips I took of wildlife to stock sites, even though my trip was paid for. The same happened with the Romany festival in Turkey. I uploaded any clips I felt would sell.
Furthermore, even the latest movie and TV shows use stock video footage. Next time you see the credits roll, see if it says, "Footage by Shutterstock," or "Getty" towards the end. Major film companies are now buying video clips from stock sites because it's cheaper than sending out a crew for a short clip of a train passing by, for example, or a shot across a harbor, or people crossing a road in a busy city—the list is endless. Whenever I see stock footage in a movie I'm watching at home, I often scroll back and try to guess the clips that came from the stock agency, just to give me ideas.
Now I'm committed to uploading as much footage as possible and am constantly thinking of ideas. It's given me something to focus on in my life. When I retired, I only knew how to use a point and shoot camera. But now, I have the skills to make money doing what I love.
Need a Way to Fund a New, Better Life?

Join our Savvy Retiree Daily e-letter today and you'll hear from us daily, telling you about ways you can gain the freedom to live where you want, travel when you like and create a life you love. We'll also send you a FREE Report Fund A New, Better Life With These 6 Portable Careers...
Related Articles
5 Reasons to Become a Travel Blogger
5 Tips For Safe and Fun Solo Travel
Travel Writing: Is Your Income as Fun as This?
---
You know more Spanish words than you think you do! And we guarantee you can be carrying on conversations...in Spanish...in just 20 Minutes. Reserve your spot now for our FREE webinar.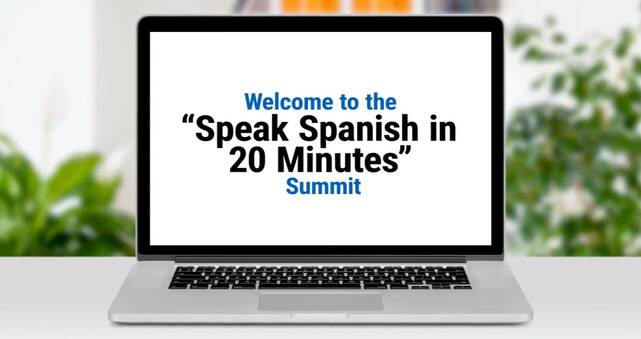 ---