Welcome to International Living's Morning Recess, hosted by Dan Prescher.
On this episode of Morning Recess, Dan is feeling a little stir crazy, does some virtual traveling on the IL Facebook page, and plays us a tune on the tin whistle.
It's called Morning Recess, but join us anytime for the latest updates from Dan's personal perspective, whether he and Suzan are out on the road, at home in their most recent overseas home town, or back in the U.S. visiting family and friends and playing with their granddaughter.
Episode 6 Transcript
Welcome to International Living's Morning Recess. I'm Dan Prescher, glad to have you with us today.
We're still on self-imposed quarantine for the last week or so. It's not bad but for some reason, today I'm finding it harder to take than usual and I think I know why. My novelty bar is just set very high. Susan and I have been expats for many, many years now and that's kind of a mixed blessing. The novelty, the daily challenge and engagement of living in another country and another culture, dealing with people in another language…you get used to it. You get kind of addicted to it and when you don't have it for a while, you go a little stir-crazy.
It sets the bar pretty high if you have to be in the house for a week or two. But thank goodness for the internet. Here we are face to face on the internet and I've been doing my surfing already over my morning coffee mostly on the International Living page because there's a lot going on there. As you might expect, almost everybody else around the world who works for International Living is locked down the same way that Susan and I are so they're all taking advantage of this time to show everybody their local environments on the internet.
One example is Nancy Kiernan in Colombia; she's doing a tour of her home in Medellin. It's beautiful there and you guys know that Medellin is in Colombia and Colombia has two O's, not an O and a U. Different place! Colombia. Good for you, you learn something new every day.
Jason Holland is in Mexico and he is live today. He's doing a riff on retiring in Mexico, nobody better qualified to do that. That's over on the International Living page and my friend Jeff Opdyke who lives in what is one of my favorite cities on the entire planet, Prague in the Czech Republic, has a riff on personal banking overseas.
It's good to be able to virtually travel to all these places until the real thing comes back… and it won't be long. It will come back. I absolutely guarantee you. You can take my word for it. In the meantime, I found a slow air out on the internet that I had to give a try on the G whistle. I've got a lot of musical instruments down here and the G whistle lent itself to this one. Let's see what you think… it takes me right back to the Burren in County Clare, the sound of this thing. So give it a shot and see what we think.
There you have it. Hey, I'm letting it all hang out here. Why don't you do the same? I invite you to send me your songs, your poetry, your interpretive dance, your magic trick, your backflip, your dramatic reading, whatever it is you may see it here later on. And the same challenge goes out to all the International Living correspondents and editors out there as well. Send it in and I'll put it up.
Ok until next time, breathe deep, stay calm, maintain situational awareness always, and I'll see you next time.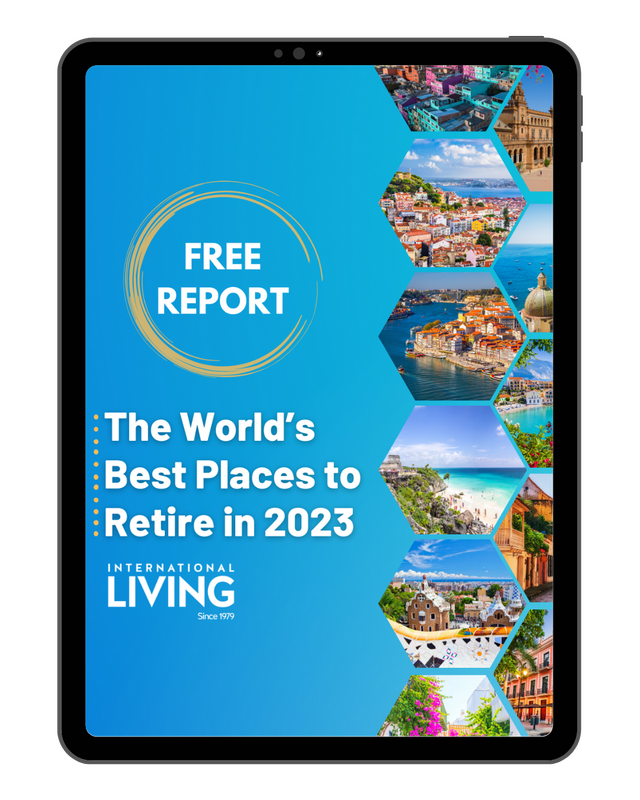 Get Your Free Report on the World's Best Places to Retire:
Learn more about the best places in the world to retire in our daily postcard e-letter.
Simply enter your email address below to sign up for our free daily postcards and we'll also send you a FREE report on The World's Top 10 Retirement Havens, plus access to over 10 more free reports. Our gift to you, on our favorite destinations.
Related Articles
IL's Morning Recess #5 – Bagpipes And Beaches
IL's Morning Recess #4 – Whiskey In The Jar