Over the summer I moved with my family to Mexico's Riviera Maya, to a condo near the water just outside the seaside village of Akumal. It's the perfect location, with several white-sand stretches of shore—with that brilliant blue Caribbean Sea—within a five-minute drive.
We love life at the beach here in Mexico, as we did in Costa Rica, where we lived for four-and-a-half years until our move.
We really experienced the famous Pura Vida lifestyle in that little Central American gem of a country.
Life was laidback wherever we lived. First we were in the small town of Grecia in the coffee plantation-covered mountains of the Central Valley, with its year-round, never-too-hot climate. Later we called Tamarindo home. It's a busy beach town on the northern Pacific coast where there's always a party somewhere.
We especially enjoyed the natural beauty in Costa Rica. A quarter of its territory is protected land, untouched by development. We hiked high in misty cloud forests, spying the rare resplendent quetzal. Strolled for miles along humid Pacific beaches, monkeys and scarlet macaws in the trees lining the beach our only companions. Floated in a crystal-clear river through the jungle as the sunlight filtered through the branches of towering trees lining the banks…that was our world in Costa Rica.
So why the switch? Simply put: A new adventure. There was no bad experience or "last straw." We loved our time there. But after traveling to nearly every corner of Costa Rica, we were comfortable. And after moving within the country several times, we were ready to move on.
Mexico, a place we'd visited briefly on trips over the years, was our top choice for several reasons.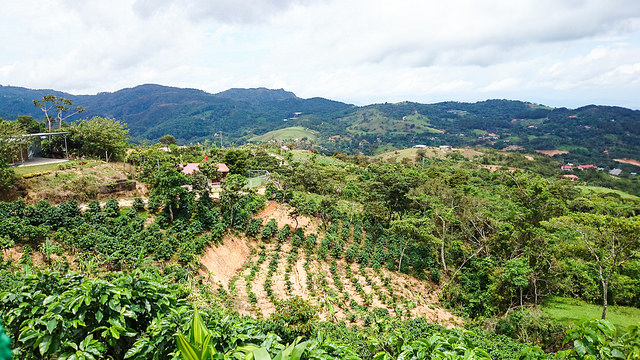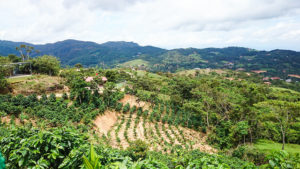 A big one is that it's close to the U.S. Flights to visit family in Florida, just across the Gulf of Mexico, are under two hours and often under $150 round-trip from our current home on the Yucatan Peninsula. For expats in other parts of Mexico, getting back home is easy too. In the Colonial Highlands, popular retirement spots like Lake Chapala or San Miguel de Allende are less than a day's drive from the border to the north.
Tacos al pastor, chorizo, chilaquiles, cochinita pibil, ceviche, …we've eaten so well in Mexico. This is a large country with many distinct regional cuisines. And we love to sample as much as we can, whether in high-end restaurants (that are still under $40 for dinner for two) or street corner carts surrounded by hungry crowds. It's been a savory and spicy journey.
The sense of history and traditions, many a blend of Catholic and indigenous, run deep here. There are ancient sites—ruins that were once thriving cities—that you can explore. Narrow avenues of colonial towns that remind me of the old towns of Europe. We love this thriving, living history.
But at the same time, Mexico is a modern country, with plenty of conveniences and services that make life easier. We have fiber optic high-speed internet, 4G cellphone service, the roads are excellent, and any product we need we can find.
Both countries have great medical care (my wife had a baby in Costa Rica and we've already seen the doctor in Mexico), good value real estate, a variety of cheap rentals (two-bedroom condos or apartments for $300 a month and up in great locations), and a lower cost of living, although Mexico has Costa Rica beat on that last score. With the peso at its weakest in decades, we find we pay less for our daily expenses in Mexico.
And I have to say that "gringos" (which is not a pejorative term in either country—that's what us gringos call ourselves) are warmly welcomed in both countries…and all the other Latin American countries I've visited.
We love our new home in Mexico. But we still have many fond memories of Costa Rica. Both have plenty to recommend them. Which you choose is a personal decision, just as it was for us.
Get Your Free Report on the World's Best Places to Retire:
Learn more about the best places in the world to retire in our daily postcard e-letter.
Simply enter your email address below to sign up for our free daily postcards and we'll also send you a FREE report on The World's Top 10 Retirement Havens.
Get Your Free Report Here