Mexico is a place that I love…particularly the Riviera Maya. I'm sure you've heard me talk about it before. I'd enjoyed the experience of my first visit to this part of the world, but I was keen to explore more during my second visit. I wanted to see more of the beaches, check out some of the Maya ruins, and compare and contrast the locations on the country's Caribbean coast.
My first stop was Cancún…a place I'd also been to on my first visit. Second time around, it was just as good. Stunning white-sand beaches—and even in and around the Hotel Zone, they still weren't thronged with tourists—turquoise waters, and friendly locals all greeted me.
It's easy to forget all your worries as you put your feet into the soft sand as the waves lap onto the beach.
This part of Mexico is steeped in history, and I was keen to see what it offered. I stopped to speak to local stall owners and hear more about the area. Kind, full of information, and happy to talk, they give you a good sense of the friendliness of the people here.
Not far from the Hotel Zone in Cancún, you'll find the El Rey Maya ruins archeological site. It was the first Maya ruins I'd seen, and it was fascinating to see what each ruin had previously been and how they had been structured.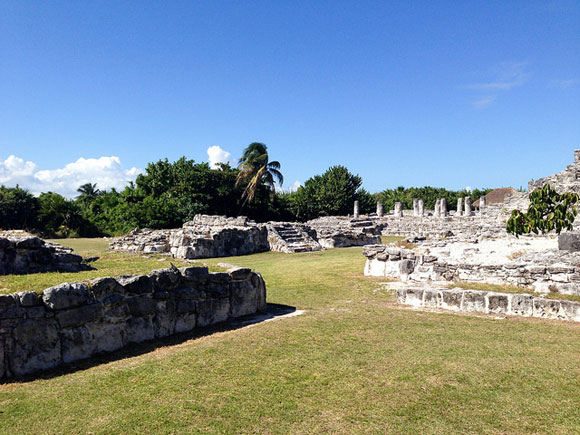 The town of Puerto Morelos, a 40-minute drive from Cancún, was another place I was intrigued to visit. I'd heard a lot about the town and read much about its small-town vibe, despite increased popularity. What I found was white-sand beaches from left to right, beach chairs under tall palm trees for cover, and local fishermen going about their business as they waved to the visitors.
Small market stalls stood out on street corners with local produce and colorful clothing moving in the light breeze coming from the Caribbean waters. Not packed with tourists, it offers small bars and restaurants to eat or have a quiet drink. It's a place that really does give you a sense of the quiet, laidback life you can have on this coast.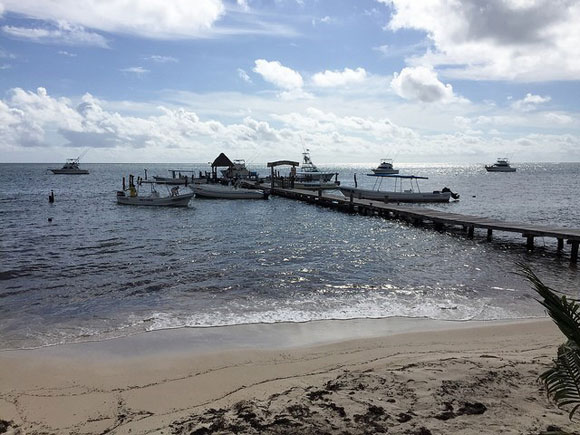 Playa del Carmen, a farther 30-minute drive, was equally impressive. What looks like a built up, busy, and tough to navigate town, was one of my favorite spots to visit. I'd been here on my first visit but only for a few hours to see the famous Fifth Avenue shopping street.
But this time I had more time to explore. And visiting Playa del Carmen just to see Fifth Avenue would be worth it…it's a place you need to see to believe the length of the seemingly endless shopping street. As you pass through Fifth Avenue, you come to the beautiful beach, small beach bars, and an array of international visitors—I heard English, German, American, and Spanish as I strolled the sands. It's a place I didn't really want to leave…
Get Your Free Roving Real Estate Investor Report Now

Sign up for the FREE Roving Real Estate Investor e-letter and get a valuable report (free for a limited time) on The Exact Location of Where to Make the Most Real Estate Profits This Year (Plus 4 More Places to Build Your Fortune in Latin America and Europe).
Related Articles
Building Our Home in Mexico for $20,000
A Life Worth Living for $1,100 a Month in Playa del Carmen, Mexico
Homes from $140,000 in Mexico's "Pearl of the Pacific"
[post_takover]