Ronan gave me a few pointers for my trip to Portugal. The best spots for real estate, the contacts to meet, the places he thought I'd like.
He signed off with a mention of the country's famous custard tarts (pastel de nata). They're really addictive, he warned me. One is never enough.
Personally, I can take custard tarts or leave them. What Ronan should have warned me about was bolas de Berlim.
They're donuts (without a hole), rolled in sugar and filled with custard. In Portugal, they're a national treat, associated with sunny days on the beach.
Your cardiologist would probably describe them as a heart attack on a plate.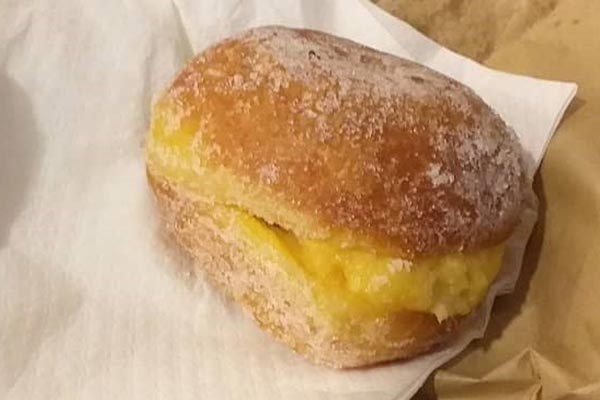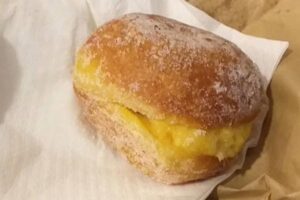 I came across them in a little shop called Gardy in Faro's Old Town. One bite and you're hooked. Warm, spongy, sprinkled with sugar, dripping sweet, creamy, custard. Delicious. I understand why people eat these by the boxload. I decided to give Gardy a wide berth going forward in case I do, too…
The bolas were a pit stop on a walk around Faro's Cidade Velha (Old Town). I like walking around new neighborhoods, sizing them up for both real estate and lifestyle potential. I've walked huge chunks of Faro already, building up a picture of the city as I go.
Faro is home to the Algarve's main airport. People fly in here from across Europe. But that's where most folks end their Faro experience. They land at the airport and move on to other parts of the Algarve for their fun in the sun.
I wanted to see what Faro had to offer.
I booked a couple of weeks in a brand-new studio in the city's Old Town. It's very spacious for a studio, nicely kitted out, with high speed internet, a laundry area, and a balcony for people-watching while you have your breakfast.
It's also a short walk to Faro's (albeit limited) tourist sights, the marina, cafes, and restaurants. There's a shopping street a few minutes away. It's a great central location.
I'm paying $300 a week. This is about average for Faro from what I've seen for this time of year. The studio is in a building with a commercial space on the ground floor, three studios, and two penthouses. Occupancy in the apartments seems decent enough considering the time of year, a mix of Portuguese and foreigners. The commercial space was supposed to be a café and co-working space but was never kitted out. The whole building is now up for sale.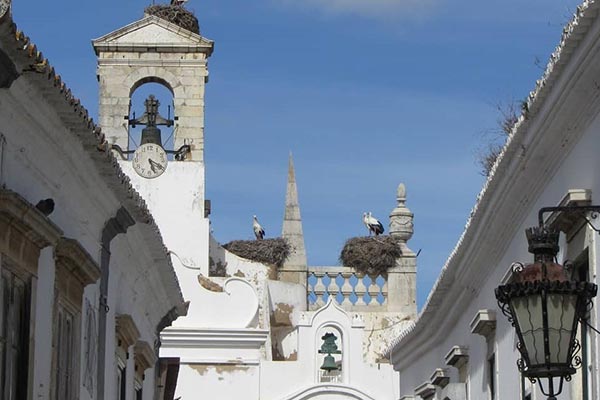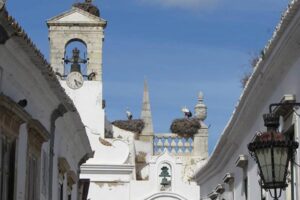 From my research so far, it looks like nothing is driving the real estate market in Faro. It's not a top tourist destination. That doesn't look set to change any time soon. There's no big company moving in, creating a slew of new jobs, either. It seems to be a market geared towards locals.
I've shared details of a few opportunities I've come across with Ronan so he can run the numbers…but the investment front doesn't really stack up.
There are some nice historic buildings for sale in Old Town. But they're not particularly cheap. You're looking at around €2,000 per square meter ($222.60 per square foot) for a small house that needs work—and up to €3,000 per square meter ($333.89 per square foot) for a similar-sized renovated home. There isn't much availability—only a handful of historic homes proper on listings sites. That could be partly due to the crisis…extended lockdowns and restrictions means many real estate markets have been slower this year. It could mean that owners sit on these historic homes and they simply don't change hands very often. The margins don't seem attractive enough for doing a reno and a quick flip.
Construction costs would run around €500 to €800 per square meter ($55.65 to $89.07 per square foot) for a makeover of kitchens and bathrooms, depending on the finishes, and around €1,200 per square meter ($133.61 per square foot) for a full restoration. There are some incentives—a lower rate of sales tax on construction fees, for example. But these "project" homes really only make sense if you want to live in Faro full-time or part-time.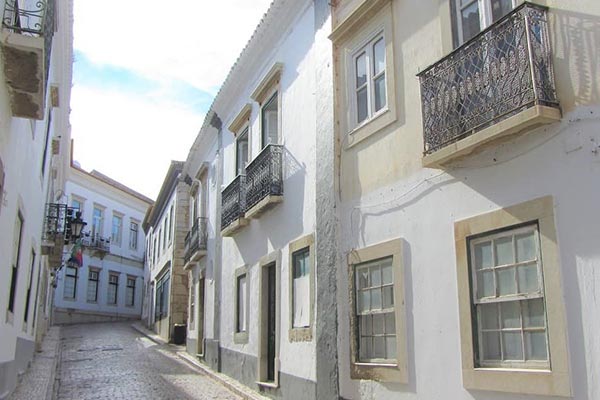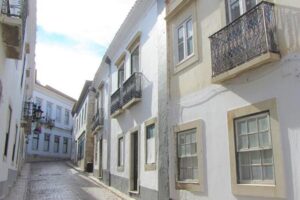 From a lifestyle viewpoint, Faro is a nice spot. It's calm and quiet, with every convenience that you'd need. There are good restaurants and cafés, a produce market, big supermarkets, and hardware stores. There are walking trails…little towns and villages to explore close by…a huge national park (the Ria Formosa) and nice beaches on your doorstep.
But, I don't love Faro enough to base myself here. For me, it is lacking a certain something. After some days musing, I realized what it was…
As I wrote last Thursday, I've been living in Panama City for almost 14 years. It's a city that has everything you need, from drinkable tap water to top-notch dentists to modern malls. But it also has an exotic, tropical heart. Things are done differently there. The attitude is different, the lifestyle is different. You never quite know what's going to happen next, how people will react, how a situation will play out. It's a new, young, exciting city.
Faro so far feels very tame in comparison. I like it, but I don't love it. It's not going to be my next base. The next stop is west along the coast, towards Albufeira and Lagos. I'll report back on what I find.
Get Your Free Real Estate Report Now
Sign up for our free daily Postcard e-letter and get a valuable free report on the The 5 Best Places to Buy Real Estate In 2023.
Related Articles
The 10 Best Places to Invest in Real Estate
2021 is Going to be Eventful…and Profit Filled