Since her early 20s, Joan Whyte has enjoyed buying and renovating houses in her home city of Calgary, Canada, with the view to rent them out. With the rise of property prices in the city she soon realized she could retire in her early 50s, thanks to the good rents pulled in by her three properties.
This led to her buying her first house in Riberas del Pilar, Lake Chapala, in 2005. "It was the perfect little house for a single gal like me. I didn't need anything fancy; I just wanted to de-clutter from so much 'stuff' and live lightly in Mexico."
Joan would come to Mexico for eight months and return to Canada for the other four. "I'd take off for Mexico whenever I needed my 'sun fix.'"
During a visit to Ajijic, Mexico last April she spotted her friend and real estate agent Judit as she drove down one of the town's narrow streets.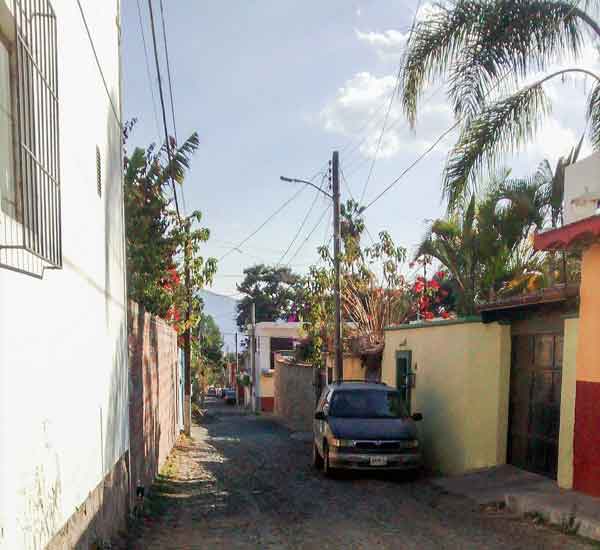 "Judit stopped me and said that she was showing a house on that particular street, which went on the market the night before." Asking her if she'd like to have a look inside, Joan jumped at the chance. "Mexican houses are often so lovely, with their courtyards, tropical plants, and bright colors."
As Judit was parking her car, Joan nearly left, realizing that she didn't need to buy yet another house. But when the door opened, she was transfixed by the colors and murals that decorated the interior.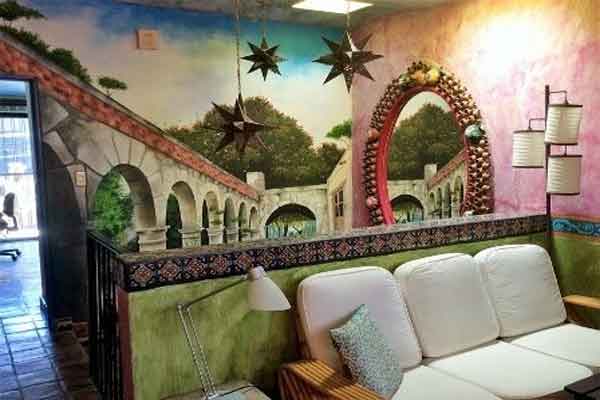 To her, the house was reminiscent of an old-style Mexican hacienda. Later, she found out that some artists got together in 2003 to renovate the house.
"The next thing I knew," says Joan, "I was writing an offer for $155,000 and I'm now the happy owner of a two-bedroom, three-story home, which includes a screened-in porch on the third floor with fabulous views. It's a perfect location and a mere two-minute walk to the plaza."
Now that she's living full-time in Mexico, she is applying for her permanent residency. "I realize that many expats live here, not only because of the low cost of living, but because of the great climate, the interaction with friendly Mexicans and the easy lifestyle. I was finally able to get away from the rat race, that so many of us are caught up in back home."
She continues, "There's plenty here to keep me busy, with practically everything available that I have back home: yoga classes, dance classes, lectures, movies, and cultural events. If I need my big city 'fix,' Guadalajara is just a short drive away."
Get Your Free Your Overseas Dream Home Report Now

Sign up for the FREE Your Overseas Dream Home e-letter and get a valuable report (free for a limited time) on the The Global Real Estate Boom of 2021: 15 Places Where You Can Profit.
Related Articles
Mexico Visa and Residency Information