When my husband Dan's mother passed away, we realized that we had entered a new phase of our lives. We had no more parents to take care of, and as two career educators from Texas, our days of teaching were almost behind us. For the first time in years, we felt free.
But we didn't have any plan for what we were going to do with our newfound freedom. Maybe then it was serendipity—or maybe it just reflected our search history—but it was right at that time that a Facebook post from International Living popped up on my feed. It read "Costa Rica is one of the world's best retirement destinations." I happily took the bait…and after reading about what life was like there…I was hooked.
Our journey to "leave it all behind" began. With help from a bittersweet inheritance, we resolved our debts and invested the balance. We left our stress-filled jobs, said our goodbyes, and were ready for a leap of faith.
Searching for location, amenities, proximity to stores and restaurants, and affordable costs, we chose a small guesthouse in Palmares, in Costa Rica's Central Valley. Palmares is a typical Costa Rican town, with a central park and beautiful church. The stores, restaurants, and schools ripple out from the square for about three blocks. Park-sitting on hand-painted benches is a favorite activity. We enjoy listening to a symphony of sounds and gazing at the rainbows of colorful flowers and trees.
At an elevation of about 3,500 feet, the weather is perfect—year-round 70 F to 80 F. No heater or air conditioner is necessary which keeps the electric bills lower. Since the expense of owning a car is not in our immediate plans, we use public transport. Fortunately, the bus system is fantastic.
The town sits close to the Autopista (Highway 1), which takes us west to the beach or east to the airport in 45 minutes each way. Our house is one mile from the center of town, which is walkable. But taxis into town are easily available for under $2, and local bus routes pass right in front.
Our research helped us to set a realistic budget of $1,500 a month. Our rent, plus utilities, total $790 a month. Our gated community is quaint: five rental houses, the owner's home, a central pool and BBQ, and amazing grounds. Trees, flowers, birds, and butterflies surround our fully furnished two-bedroom, two-bathroom home.
To acclimate to our new country, Dan and I took six months to simply be us, just as we had planned. Slowly we began to reach out to our community. Dan, a retired music teacher, volunteered to direct the Palmares Marching Band; a group of young adults dedicated to keeping their love of music flourishing. His smile going to and from rehearsal says it all.
As for me, I found my calling when two Canadian ladies, Teresa and Pam, serendipitously moved in next door. When I shared that I had spent my career as an English teacher they offered me a part-time contract job as an editor and writing coach for their company, Wildfire Academy—which specializes in teaching people to create best-selling books. In spite of my first reaction, "Hell, no. I'm retired," I was drawn to their infectious energy, accepted the offer, and agreed to work a few hours a week. Getting extra money in the budget fund was great, and the job melds perfectly with my skill set.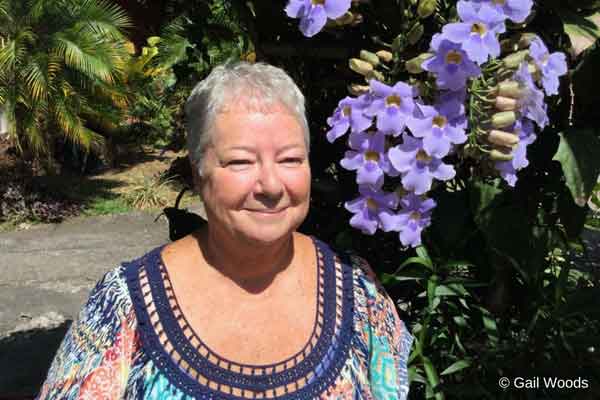 All the work—about 40 hours a month—is done online, on my schedule, and from wherever. The unexpected income augments our budget and extends our investments. And most excitingly, I am now writing original pieces for the Wildfire ladies, and collaborating on a book about our life-changing adventures. To have a chance to motivate others to pursue their dreams, even after 60, is empowering and rejuvenating.
If There Were no Dreams, a Neil Diamond favorite, is a life theme for Dan and I. Our dreams have become our reality, and we are grateful every day for our joy-filled lives in Costa Rica.
Need a Way to Fund a New, Better Life?

Join our Fund Your Life Daily e-letter today, and you'll hear from us five times a week, telling you about ways to earn income that lets you live anywhere, travel anytime… and give you the funds to make your dreams of a better life real. We'll also send you your FREE report Fund A New, Better Life With These 6 Portable Careers.
Related Articles
Affordable Day-to-Day Living in Costa Rica
Fun & Interesting Facts About Costa Rica