Costa Rica is a magnet for retired people, part-time residents, and anyone who seeks a simple lifestyle in a place of natural beauty. Because the country has a record of being one of the longest and most stable democratic governments in Latin America it has enjoyed foreign investments, large and small, both private and commercial, for decades.
Jay Black is one creative expat who combined his desire to move to Costa Rica with his small business and was able to do so long before his normal retirement age.
He had been running his own B&B in Canada for years, but a vacation to Costa Rica in 1998 enticed him to transport his hospitality skills to the land of Pura Vida.
Jay first visited Costa Rica at the age of 39, and fell in love with what he found there, choosing to vacation there each year. In 2002 he came across a property for sale in Manuel Antonio, on the central Pacific coast. It included a separate building that housed four apartments—ideal for renting out. The absentee landlord was willing to sell the entire complex for $120,000. Jay knew this property was meant for him and he bought it.
The property was located on an unpaved lane, less than one mile back from the main Manuel Antonio road that runs between Quepos and the beach— you needed a 4×4 to get to it.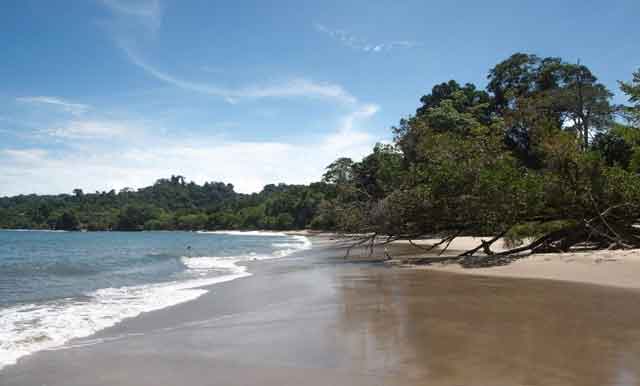 There were limited services; water and power but no telephone or cable. "I had to walk just over half a mile to a payphone before cell phones became popular and the signal was able to reach the property," says Jay.
He decided to spend half the year in Canada, and the other in Costa Rica, running both small businesses during their different seasonal peaks. Then in 2013—at the age of 54—he sold the property in Canada and began living permanently in Costa Rica in what he calls, "active retirement mode."
The road to his home in Manuel Antonio has since been paved and there's now a full range of public utility services. Jay's increased the number of apartments to eight and is gradually shifting his rental contracts from daily and weekly users, to longer-term rentals.
This strategy allows him to combine his expertise in hospitality with the Costa Rican lifestyle he was deeply attracted to. He cautions patience: "This country is not one for 'Type A' personalities—but go slow and you will go far."
Jim's fluency in Spanish has stimulated many friendships with Ticos across the land. As he puts it: "You can live very well here without speaking Spanish…but you miss a lot."
Get Your Free Your Overseas Dream Home Report Now

Sign up for the FREE Your Overseas Dream Home e-letter and get a valuable report (free for a limited time) on the 15 Best Places to Invest in Real Estate in 2021.
Related Articles
Buying your Dream Home in Costa Rica is Easy
Find Your Dream Beachfront Property in Costa Rica
Affordable Day-to-Day Living in Costa Rica