I love this time of year in Cabo. I've already spotted the first whales of the season, and a few days ago the cool breezes arrived.
The weather now is just about perfect for me. There's low humidity and the daily highs are dropping into the comfortable 75 F to 85 F zone.
At sunrise I take my work and coffee out onto my terrace. I'm just up the hill from the beach, so my view over the Pacific Ocean is stunning.
Come lunch I can drive to any of the dozen or more restaurants in the community. Before I had a car here, I used the shuttle, which was really convenient when I first moved. But mostly I eat in the beachfront golf clubhouse or take a lunchbox to dine by the sand.
Importantly, at this time of year I never need to put on the air con or heating. That was one of the big reasons I bought here. It's one of the checklist requirements I have when choosing an overseas base.
Years ago, I vowed never again to face into snow, ice, freezing rain, or oppressive heat and humidity. I promised myself a life of travel and real estate scouting, punctuated with enjoyable stays in properties I owned, doing things I loved.
I promised myself perfect weather and a strong income from each property I owned.
This works well for me because I like the quiet…and I avoid the crowds. With multiple bases, I can move with the seasons and still be creating income when tourism peaks.
Come next spring, I'll hand the keys of my Cabo condo to a rental manager and forget about it until the following winter—save for the notification of the rental check that hits my account each month. I plan to rent to one tenant for six months at a monthly rate of between $2,000 and $2,500.
I bought my condo here in the 5-star Quivira resort in a Real Estate Trend Alert members-only deal in 2015. The RETA-only price was $336,156. My capital appreciation is well into six figures.
If I decided to sell, I'd do very well. But having this base is much too valuable to me. Like I say, I have an incredible ocean-view, the weather is ideal, and I have access to a world-class golf course.
In fact, my plan now isn't to sell but to acquire another base…extending my living options and adding another income generator to my portfolio.
I'll be doing that this when the latest RETA deal opens soon.
And I couldn't be more excited…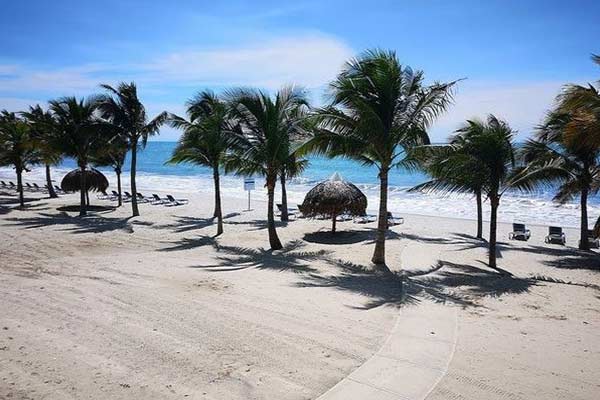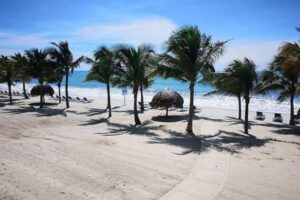 This deal is simply too good to pass up. It's an unbelievable opportunity to own in a stunning beachfront community on Panama's Riviera Pacifica, close to a world-class city for an insanely low price: from just $137,000.
For just $164,000 we get premium three-bed condos that are lock off—meaning you can lock a door to create two separate units.
I figure the premium condos we can lock down for $164,000 will be worth $300,000 five years after delivery. That's a massive six-figure difference…$136,000. For the two-bed mezzanine condos we can buy for $137,000 I expect a gain of $113,000 five years on.
And they have incredible income potential. High-amenity beach living on the doorstep of Panama City hits many markets. And thanks to a five-year rental program you don't have to visit or promote your property on Airbnb…it's all taken care of. Even the furniture is included…down to every plate, glass, cushion, and pillow. That's great for us on two fronts. Free furniture, and it ensures consistency of experience for renters, thus improving marketability. (The furniture pack is $17,000 of additional value. Factor that in and it means we are pretty much getting luxury condos close to the beach from $120,000.)
Most importantly for me, this opportunity exceeds my expectations for a new, part-time global base.
To be crystal clear, my criteria for a pure investment deal is a whole other thing. Some of the best investment opportunities I've seen have been in places I would never want to spend time. Likewise, I might also consider a part-time base in a destination I love, even if the income potential isn't up to speed.
You might recall that this summer I bought a new European base on Portugal's Silver Coast. I bought because I loved the location and there was seriously deep value.
The resort community, Praia D'El Rey, was right on a stunning stretch of beach, with big, spacious, ocean view homes available in the €200,000 to €250,000 range ($237,507 to $296,884).
On the Silver Coast, I have a top-tier beach on my doorstep and access to world-class golf, with Lisbon, a major European city with an international airport, just an hour away.
However, my base on the Silver Coast falls short of what I consider true investment-grade real estate. My oceanfront condo will likely only gross €12,000 to €15,000 a year in rental income, enough to cover my HOA and property management fees, even a significant portion of my mortgage. But unlikely to put me in positive cash-flow.
At Playa Caracol in Panama, I get the best of all worlds…
A part-time base on a world-class beach…with easy access and close to a global city…that throws off a handsome yield, promises rapid and stellar capital appreciation, and is hands-off, hassle-free.
I'm already looking forward to being there. I love visiting Panama City, but I don't want to spend extended periods in the city. It's a bustling, modern metropolis, but I prefer to be close by in a stunning boutique and beachfront community. Where everything is chilled and tranquil and the amenities are superb. And from where I can easily get to the city on my doorstep for fun and business.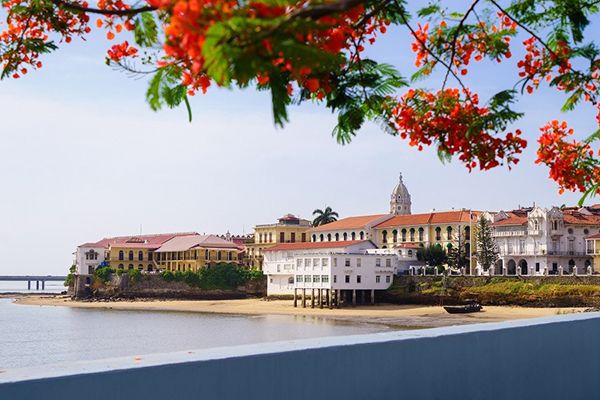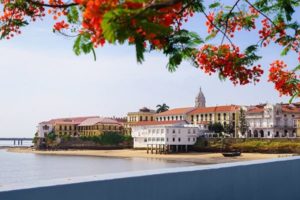 Casco Viejo in Panama City is only an hour from Playa Caracol, and is the closest nicest beach to the city.
Panama's weather suits me in January and February, so that's when I'll aim to be there. The rest of the year, I can rent it out.
Playa Caracol is ideally located, and the super high-level of true beachfront amenities will ensure the community tops the list of vacationers from across Latin America, the United States, Canada, and Europe…all of whom can get to Panama easily thanks to Tocumen Airport's status as a global gateway.
For a new community like this we'll want to give it a year for the marketing and word of mouth to kick in.
When it does, I expect rental demand to soar.
Take the two-bed, luxury condos we can own for just $137,000. A 40% occupancy of those two-bed condos at an average nightly rate of $160 would net you 6% (after all costs related to rental and operation of the property including HOA). Grow to 60% occupancy at $170 per night and you are nudging towards a net 13%…
Money into your bank account without hassles. You don't have to visit, to figure out furniture…nor promote your property on Airbnb…it's all taken care of.
Plus, of course, you get to use it yourself…
The first step to locking in a strong yield is to seek deep value at purchase. We're doing that in Panama thanks to what I'm calling "the Great Bailout," an exceptionally generous tax program designed to boost tourism.
By getting our slice of the bailout pie we are locking in a $65,000 discount, allowing us to buy at a shockingly low price for fully-turnkey, luxury condos, this close to the beach.
A RETA deal like this one has a huge built-in savings for us. We're paying a lot less than anyone else would pay if they had access to the deal…but they don't.
This is the kind of deal that excites me. The kind of deal that not only gives me an incredible place to spend part of the year while paying its own way…but one with remarkable money-making potential too.
Like I say, I'm expecting $136,000 gains on the premium condos we can lock down for $164,000 five years after delivery.
For the two-bed mezzanine condos we can buy for $137,000 I expect a gain of $113,000 five years on.
Get Your Free Real Estate Report Now
Sign up for our free daily Postcard e-letter and get a valuable free report on the The 5 Best Places to Buy Real Estate In 2023.
Related Articles
The 10 Best Places to Invest in Real Estate
My Big Mac Strategy for Finding Cheap Homes
Unlock Gains of $136,000 in Panama