"Most days, I honestly can't believe that I am getting paid to go fishing in one of the most beautiful places on the planet," says former landscape architect, Randy Bowser. "I get paid to take people fishing almost every day. I spend my days on the beautiful, calm waters of the Gulf of Mexico. Basically, I sell relaxation and enjoyment for a living and I love it," says Randy.
It's true what they say. If you can get paid to do what you love, it will never feel like work. And as a fishing guide in Chuburna Puerta, Mexico on the Gulf Coast of the Yucatan Peninsula, Randy completely understands.
Twelve miles west of the Port of Progreso, Chuburna Puerto personifies the typical Mexican beach town. The concept of time is measured in days or seasons rather than hours and minutes. The perfect place to discover a reason to never return to the stress of your former life.
"In my previous life, I owned and operated nurseries and landscaping businesses. I arrived from California with that in my blood and had been coming to Mexico for over 20 years, studying the plants and flowers. I´d had a fair amount of success in that business but it was a ton of work," says Randy. "Truthfully, I wanted to fish. Fishing fed my soul and I was good at it, so I decided to open a fishing guide service."
Randy sold his nursery and landscaping business and never looked back.
"Honestly, I could not be happier," says Randy. Since we don't have fishing lakes or rivers here in the Yucatán, I changed my fishing habits and began chasing tarpon, speckled sea trout, and the occasional snook in the shallow backwaters, close to shore. Once I had things figured out, I began slowly, taking a few folks out to see how it went. Things went very well so I began to focus all my energy on the fishing business."
"We have three boats and three experienced guides and we stay busy year-round. We are now doing over 250 trips per year and see a steady growth."
"We fish the safe, calm, and shallow backwaters here in the Progreso Mexico area. Over six years ago I decided to offer this experience to fishermen and families from around the world wishing to come down here and fish for some big backwater fish. We are now the number one fishing guide service in Progreso Mexico," he says.
Randy and his wife, Jennifer, made the permanent move to Mexico in 2001. "Jennifer´s family had been snowbirds, coming to this area for many years. We bought a house, a block from the beach, and tore it down and built a new house on the property."
Randy says that getting the necessary paperwork and permits, and establishing a Mexico corporation, took about six months and requires, by law, the assistance of an accountant.
"I think all fees and permits, including the accountant, cost less than $2,000. You just have to be patient with the speed of how things go down here. I think the best advice I could give anyone considering a move to Mexico, is to be patient. The hectic, frenzied life in the U.S. is horrible. In Mexico, you learn to relax and just flow with the slower pace of things."
While Randy spends most of his time fishing, wife Jennifer is employed with a major technology company in the States and works remotely.
"Although Jennifer doesn't spend as much time on the water, she manages the business finances," says Randy. "We are a good team."
Randy and Jennifer say they spend about $2,500 to $3,000 monthly for a very nice lifestyle and say some of their neighbors live quite comfortable on social security income.
"The house we built is quite nice, maybe even luxurious. It has a lush garden, and a nice pool, as well as all the modern conveniences. A person could buy a very comfortable house here for around $150,000," says Randy.
Need a Way to Fund a New, Better Life?

Join our Savvy Retiree Daily e-letter today and you'll hear from us daily, telling you about ways you can gain the freedom to live where you want, travel when you like and create a life you love. We'll also send you a FREE Report Fund A New, Better Life With These 6 Portable Careers...
Related Articles
One of the best places in the world to retire is Mexico
---
You know more Spanish words than you think you do! And we guarantee you can be carrying on conversations...in Spanish...in just 20 Minutes. Special summit 'Speak Spanish in 20 Minutes' is now live!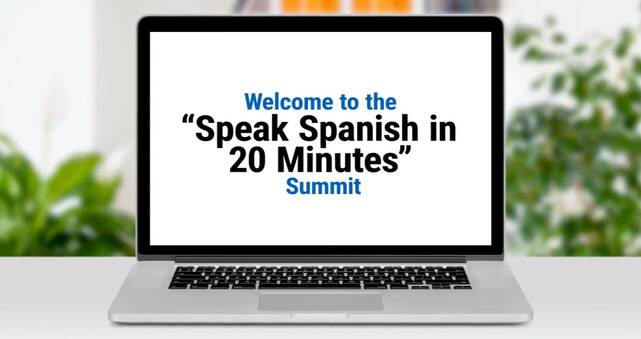 ---