In South Africa last month I spent more than 26 hours on safari, took more than 700 pictures and gained 10 pounds.
I've always liked photography as a hobby because it's active. When I travel, I like to get outside and really see the city on foot so I can take pictures as I explore. I like to walk everywhere instead of taking buses or taxis because that's oftentimes where you find the best photo opportunities.
But in South Africa we were required to stay inside the Jeep. We weren't even allowed to stand or hang an arm outside to get a better picture. So I'll blame the Jeep for the 10 pounds this time…
The good news is, I still came home with more than 700 photos. Photos of all kinds that I can use in many different ways…
Here are some examples of what I came back with:
Fine Art Photos for my Wall
The basic definition of fine art photography is a photo that you (and others) deem worthy to hang on a wall.
Professional photographer Rich Wagner specializes in fine art and he often says that his best selling fine art photos are local photos of his hometown. People like buying unique photos of their own cities and surroundings to hang in their homes.
While these South Africa images aren't local, I like them for my wall because they'll remind me of the great experience I had on the Safari. I'll likely print this one to hang in my office:
Photos for my Scrapbook
While on the safari we often started before the sun came up and were back at the hotel before breakfast. In the evenings we would go out again just before sunset and stay out long enough to watch the nocturnal animals creep out looking for prey.
Since you need good light to take a saleable photograph, many of my photos from the early morning and evening shots won't earn me any money.
They will, however, be a great addition to my personal memory book which is often true with images you take while traveling. Just because it isn't saleable enough to hang on the wall or sell to a stock agency doesn't mean you shouldn't take the shot.
Always take the shot. That's what scrapbooks are for.
Photos for Sale
In a group of 700 images, I'll likely find less than a dozen that I can sell for editorial and fine art.
That doesn't mean the other 690 are useless. Like I said, they all have their place. But I'll spend the bulk of my time sifting through the collection to find my favorites and processing them for sale.
If I want to sell them as editorial, I'll need a story or some text to go with them. (It could be an article for first time travelers to Africa about the best way to book and plan a trip.)
Here's an example of one of my photos that could work as editorial: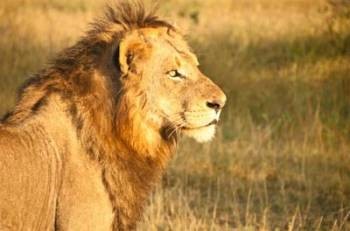 It might also work as stock or fine art.
These are just a few examples of what you can do with 700 photos from one trip. But the options are endless…and so are the photo markets. So remember to always take every shot. No matter their use, there's room for everything.
Free Report:
Sign up for IL's Fund Your Life Overseas e-letter today and we'll also send you a FREE report about ways to earn money abroad. Simply enter your email in the box below and we'll send you this free report: Fund Your New Life Overseas With These 6 Portable Careers.
Get Your Free Report Here