One great thing about Mexico is its incredible diversity. In the 10 years I've made Mexico my home, I've lived in two very different cities and traveled to many more, all across the country. And I can tell you that, whatever type of place or climate you want, you'll find it someplace in Mexico.
In fact, you'll probably find it in several places and get to choose among them. Which isn't a bad problem to have…
When I first made the move to Mexico, I moved to the Yucatán Peninsula. Like many people, I was dazzled by the idea of constant warm weather and white-sand beaches. I wanted to be a bit off the beaten path, so I chose Campeche, a state capital about 90 minutes south of Mérida, a popular expat haven. Campeche is a beautifully preserved Spanish-colonial city, right along the Gulf of Mexico. There's no beach right in town, but there is a malecón (esplanade) that runs for miles and is lined with park spaces, benches, and exercise equipment. My house was just a five-minute walk to the malecón and about the same distance to the historic center.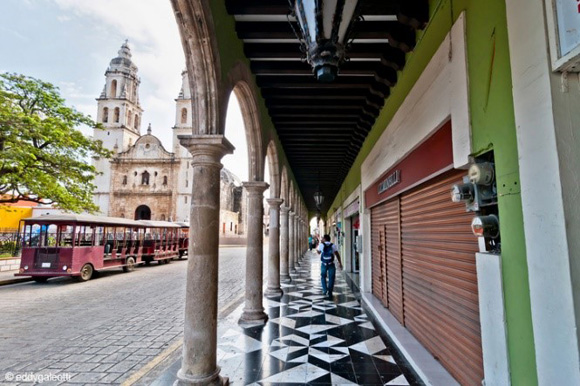 I loved Campeche for easygoing day-to-day life. I could exercise on the malecón and stroll the historic center to greet friends. I could walk to the traditional market for much of my shopping, and I had at least five supermarkets in town for other goods. Mérida was an easy drive away for gourmet shopping, restaurants, and big-city fun. Cancún and the Riviera Maya were five to six hours away. I made that trip numerous times to enjoy the beautiful Caribbean beaches, with their turquoise waters and white sands. Playa del Carmen's hopping vibe and many stores made a nice contrast to Tulúm's laidback style and funky palapa restaurants, where $15 or less could get me a cold beer and a plate of fresh fish ceviche.
Two years ago, I moved full-time to the Colonial Highlands. This region is home to Guanajuato, San Miguel de Allende, and a slew of other beautiful, Spanish-colonial cities. The land is hilly, the climate temperate rather than tropical, and it's so different from the Yucatán that it could be a different country.
Here in the Highlands, I enjoy visiting San Miguel for its chic shopping and restaurants, and the high-quality crafts I can buy there. (I can buy crafts elsewhere, of course…but San Miguel's many expats create a ready market for them. I'll likely pay more in San Miguel, but the price can be worth it for the easy access to a wide variety.)
Guanajuato, where I live, is an altogether more casual place. In this university town, it's always entertaining to stroll down the streets, bustling with students and tourists. The music and performing-arts scene is fabulous, with performances somewhere or other almost every evening. And, as in San Miguel, the climate is great. Even now, in the dead of winter, nighttime temperatures drop only to the 40s F…and by 9 a.m. temperatures are usually in the high 60s F…and I can open my terrace doors to the panoramic mountain views until sunset.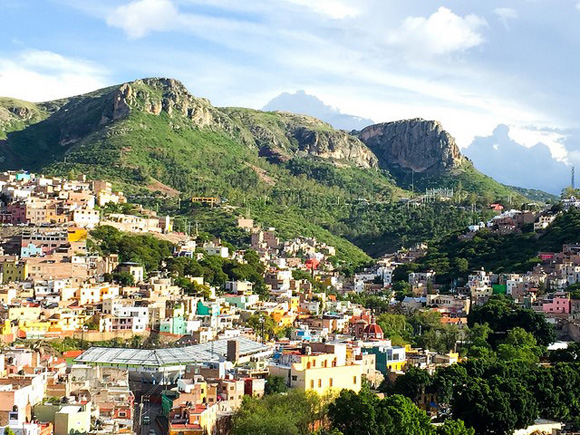 Mexico has plenty of other wonderful places to live, too. The Lake Chapala area, home to a huge expat community, offers all the comforts of home—but with better weather. Puerto Vallarta sits on a beautiful bay of blue Pacific water…but there's so much to do here that you could live a full, enjoyable life here and never put a toe in the water. (And it's a bit cooler and less humid than the Yucatán.) Oaxaca, in southeast Mexico, has a capital famous for its cuisine…and beautiful beaches along its Pacific coast.
So take your time finding the place that best suits you….and recognize that, if your interests or tastes change over the years, you can likely find a new place that suits the "new you" without ever leaving Mexico.
Get Your Free Mexico Report Here:
Learn more about Mexico and other countries in our daily postcard e-letter. Simply enter your email address below and we'll send you a free special report – Why Millions of Americans Are Moving to Mexico.
This special guide covers real estate, retirement and more in Mexico and is yours free when you sign up for our postcards below.
Get Your Free Report Here