I haven't seen snow in years. Not up close. I certainly haven't found it exciting since I was a boy yearning for snowballs to pelt at Catherine Murphy who lived up the hill. (That's right Catherine…you were my crush.)
Frankly, my life's work has been devoted to avoiding bad weather.
I set out years ago to own real estate in beautiful parts of the world with some simple criteria.
Easy to get to…
Golf course close by…
Make me money…
Close to a beach…
Make me money (worth repeating)
And warm, sunny weather.
Good weather is a deal breaker for me when it comes to property I am going to spend some time.
Today, I own properties around the world where I can enjoy beaches, golf, and wear light linen shirts all day. Places I can rent out when I'm not there.
I own several times over on Mexico's Riviera Maya…
I've bought a condo in a RETA-only deal a stroll from the beach in Playa Caracol in tropical, safe-haven Panama.
Recently I closed on a property in Portugal. The week after next I expect to close on a second.
All from the comfort of my Cabo base—which I bought as part of another RETA-only deal.
I buy at a low, low price, seeking to lock in huge upside. I want big potential in capital appreciation.
I rent for income.
I enjoy the place myself when it suits me to do so…
It's really rather simple. You just have to find the right deals. In fact, in my latest buy—a condo on Portugal's Algarve—it's no money down! 100% bank finance. Crazy. (If you're a RETA member you can get details of how to do that here.)
Right now, snow blankets much of the U.S. I'm reading that over 70% of the U.S. has snow. It's 19 F in Dallas as I write. I'm not going to sugar coat it. It sounds miserable!
I'm in my Cabo base…
It's 5 a.m. and the temperature is 59 degrees. After breakfast I'll walk on the beach.
When you can make money with real estate why not do it in a warm place? Somewhere you can say "adios" to winters.
No Real Winters
This is what winter on Portugal's Algarve looks like through the Google lens…


Here's what it looks like if you live there…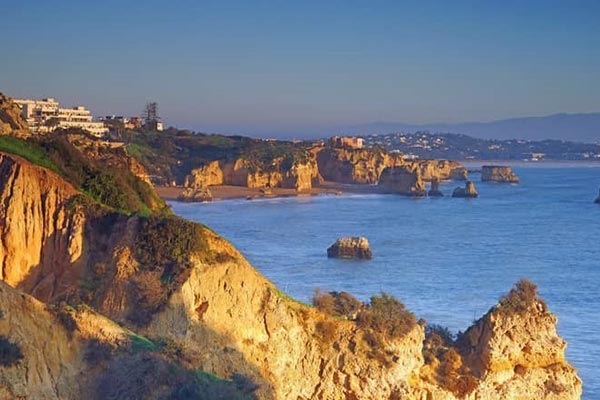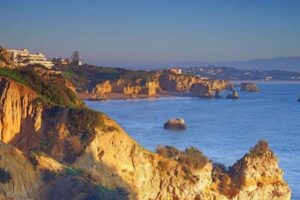 And here are RETA members Joe and Terri from Washington State who recently bought a condo in Lagos, Portugal.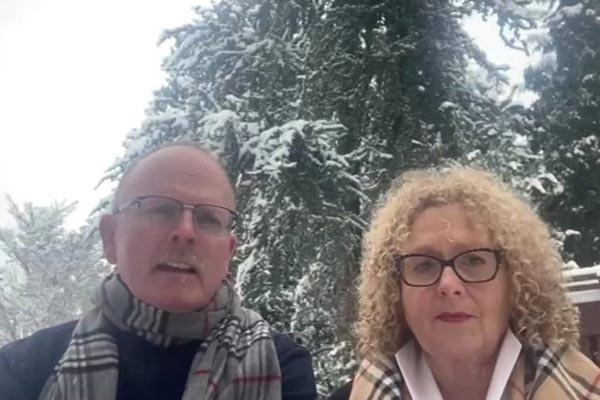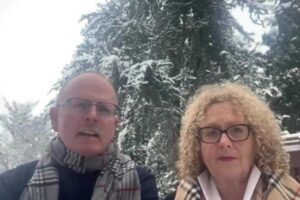 "We've never been there. We were going to visit Portugal but obviously couldn't," they say. "So we did a lot of online research. We started looking in Porto and worked our way down…
The Algarve just hit all the check boxes for us. And where we bought in Lagos is perfect. We can walk to the stores, the beaches, don't really need a car…we can't wait to move there."
A couple who have already bought property and are living on the Algarve are Cheri and Bill.
They own in Tavira in the Eastern Algarve and say life is a whole lot easier…
"Every expat I've spoken to shares this opinion," says Cheri. "They all say they've gained 10 years on their life because it's so much easier living here. The people are so cheerful, it's like they've been injected with happiness!"
Cheri suspects the Algarve's weather might have something to do with this:
"Our eldest son, who lives in Minnesota just as our other two children, recently called and said they had nine inches of snow…"
Portugal's sunny climate makes it easy to enjoy time outdoors. The couple enjoy the ocean and the many local beaches, which they say are, "Not too crowded most of the year and amazing all year round." Bill, an enthusiastic golfer, loves playing on the many golf courses in the south of Portugal.
I'm with Bill…the golf on the Algarve is world class. That's what originally brought me there in 2002, years before I founded Real Estate Trend Alert and hunted for real estate opportunities there.
Your Last Chance
The Algarve is one of the sunniest parts of Europe, with 300 days of sunshine a year. It's in the south of Portugal facing the Atlantic, although it boasts a Mediterranean climate. It's a place of culture, great food, and a very affordable cost of living.
The weather, the stunning beaches and the world-class golf attracts millions of tourists each year.
Despite the pandemic my contacts tell me rentals in popular spots are doing okay.
At RETA we dig deep in the world's internationalized places for precisely this reason. We seek out those parts of the world where—no matter what happens—people always come.
With the right kind of property and no pandemic you could expect to rent for around 40 weeks of the year in Lagos on the Western Algarve. (With the condos we can buy with nearly $42,000 off I figure on a 10% gross yield.)
My contact tells me that in 2020 the average was around 35 weeks. He manages a lot of rentals in Lagos and elsewhere on the Algarve. So he should know.
It's Not JUST The Weather…
Of course, good weather is not the whole kit and kaboodle…we're after a decent return when we buy property.
I am a very conservative investor. I don't like taking risks with my money, I dislike gambling, I don't indulge in speculation of any kind.
In fact, one of the things I love most about international real estate is it diversifies my money. It's not all in one basket. I'm not reliant on the vagaries of the stock market. In fact, I don't invest in stock at all.
Controlling my stress levels matters to me a lot. Owning income-producing real estate helps enormously.
I love real estate. It's the original tangible and real asset.
And unlike any paper investments, or dare I say precious metals, I can use my condos…in Portugal…Cabo…the Riviera Maya…
Let me sign off today with news of an incredible stress-reducing warm-weather deal…
Sunrise
Last month I brought RETA members a truly amazing deal in sunny Playa del Carmen…
Members got a special RETA-only price on luxury condos in a stunning master-planned community. Here's a video the team on the Riviera Maya put together…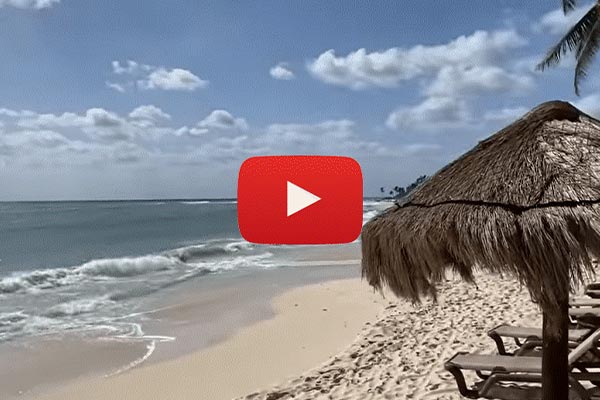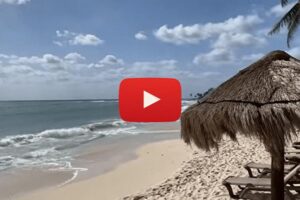 Sunrise is in the master-planned community of Corasol and sits on a finger of land amid the fairways of an immaculately manicured and world-class Nick Price golf course. But this isn't one of those cookie cutter golf communities where the real estate is packed in. This is wide, open, verdant…like the high-luxury enclave it is.
The amenities are everything you expect in a master-planned community where homes list for well over a $1 million.
And yet RETA members pay from just $192,800.
You have a red-hot year-round rental pool in Playa. I reckon you can gross annual rental yields of $24,000. That's based on 120 nights at an average of $200 per night. It's a gross yield of 12.44%.
Playa was already a global hub of digital nomads and work-from-anywhere professionals before the pandemic set millions of people loose from the office.
The Riviera Maya is seeing an enormous surge of folks seeking longer-term rentals. Folks escaping from not just the office but also snow and ice…
This is a great option to have, meaning you can rent monthly for $2,500 or so a month for two or three months at a time.
A nice kicker to any great deal in Playa is that there is a host of property managers to choose from with all the infrastructure that makes hands off management of any rental straightforward.
I also got RETA members a deal on exclusive developer financing. Plus, I negotiated for RETA members to be able to own with low monthly payments of just $960 and a few balloon payments along the way.
If you got in on our Sunrise deal then congratulations! If you missed it then stay tuned to your Real Estate Trend Alert because I have THREE deals in the immediate pipeline where the weather—and the profit potential—looks very sunny indeed.
Get Your Free Real Estate Report Now
Sign up for our free daily Postcard e-letter and get a valuable free report on the The 5 Best Places to Buy Real Estate In 2023.
Related Articles
An Unmissable Deal on Portugal's Algarve
Greek Island Getaways From $95K
<