When Taquoyah moved to Panama she had no idea she would be starting a homemade soap business, but with a creative mind and seeing a niche, she went all out to make it work.
Originally from Oklahoma, Taquoyah moved to Chiriquí just over two years ago after marrying her Panamanian husband. The Chiriqui Province, bordering Costa Rica on the Pacific coast, has become one of the most popular retirement destinations in Panama. It has some of the most spectacular beaches, islands, and mountains in the country, and lush tropical forests, hosting a rich array of flora and fauna, give its inhabitants the perfect backdrop for a natural, healthy, and active lifestyle.
However, for Taquoyah it was still necessary to earn an income, so she was immediately on the lookout for opportunities after she arrived. "Inspiration came from my mother in law who is into natural products, and suggested we take this route. After lots of YouTube and Pinterest research, I received training from a friend in Oklahoma City who also has a soap company," she says.
"To start out we had to figure out what was needed for our soap design and buying the base materials: carrier oils, essential oils, working utensils. My husband made our soap molds out of wooden pallets and for our body creams there are stores in David to buy the plastic containers. We also needed to purchase things like paper stock, printer, and some basic materials to have a functional work area. We needed to register with the government and get an artesian license. Now we own and run our own business, The Soap Factory."
In a short amount of time, the business has boomed. "We have been published in a popular Panamanian magazine, had the opportunity expand our business via Instagram, and can now make shipments nationwide through Panamanian retailers," says Taquoyah.
"Having our own business gives us time to determine our schedule. We work part-time because we are involved with our church. But we are able to delegate our workload and this has enabled us to get to know more of the Panamanian community, build friendships, and meet individuals from other countries and provinces in this country. My moto is simplicity and contentment."
When asked about the challenges of starting a new business, Taquoyah says, "Of course it was hard, and some days were more frustrating than others. I guess the most challenging part was getting people to trust the product in order to buy it. Other times it was organizing our schedule to make sure we had enough product to sell."
For Taquoyah, the work is worth it. "Living here in Panama is so peaceful. Of course, no country is perfect, but Panama has a beautiful, colorful culture, and rich heritage. Getting to know the people here makes Panama feel like home. It's lovely."
When asked about her recommendations for others interested in starting a business in Panama, she says, "My advice would be to try to network and just jump right on in. And trust me, Panamanians love associating with people from other countries, so they will love any efforts of speaking their language and bringing talents to their country."
Need a Way to Fund a New, Better Life?

Join our Savvy Retiree Daily e-letter today and you'll hear from us daily, telling you about ways you can gain the freedom to live where you want, travel when you like and create a life you love. We'll also send you a FREE Report Fund A New, Better Life With These 6 Portable Careers...
Related Articles
Start a Business in Costa Rica's Booming Tourist Market
Create a Go-Anywhere Income From the Skills You Already Have
Use Your Past Experience to Complete Your Overseas Income Puzzle
---
You know more Spanish words than you think you do! And we guarantee you can be carrying on conversations...in Spanish...in just 20 Minutes. Special summit 'Speak Spanish in 20 Minutes' is now live!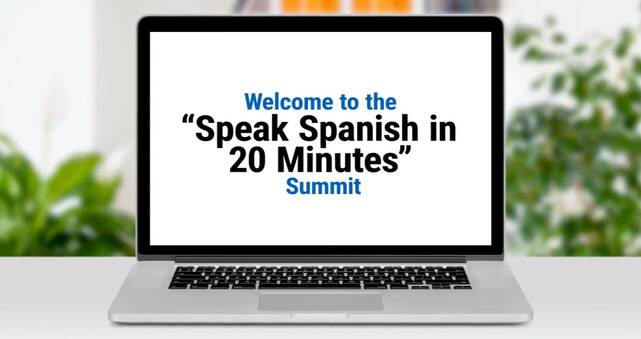 ---