Today, April 16 at 1 p.m. ET, RETA members are invited to join me on our first-ever virtual Members-Only Scouting Trip (MOST).
This is a Real Estate Trend Alert first…
I've had virtual MOSTs on my "to do" list for some time, but this crisis has accelerated my efforts, and I couldn't be more excited about the results…
It's a spectacular virtual RETA-only trip to Tulum. The closest thing you can get to putting boots on the ground there yourself. And you can enjoy it all from the comfort of your own home.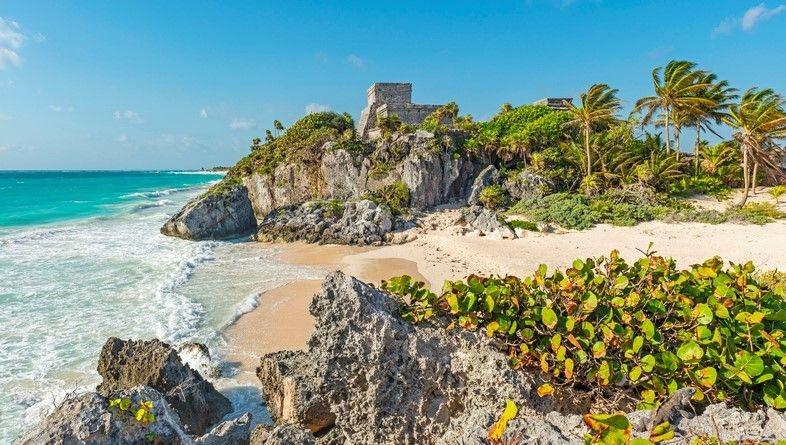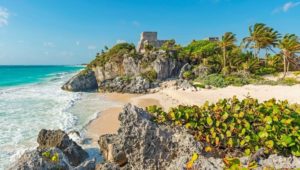 Millions of people visit Tulum's spectacular Mayan ruins each year and more and more of them return to stay longer and enjoy everything else Tulum offers…
Tulum has come a long way since I first visited in 2004. Back then it was barely on the map. The road got worse the closer you bumped toward Tulum. When I finally reached the town, it wasn't really a town at all. Just a dusty street.
But then I found the beach…
It was quintessential Caribbean bliss…white sands, incredible blue Caribbean water, miles of deserted beach and shady coconut palms.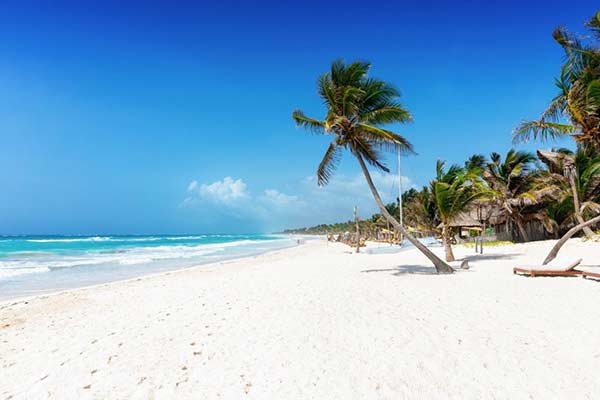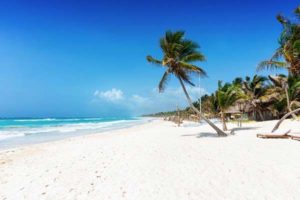 Tulum Beach is the big draw, but with so much else to do in the area and a growing expat scene there's plenty more on offer.
The beach remains the same to this day, but a spectacular Path of Progress that barreled along the Riviera Maya changed almost everything else. A new highway now makes the drive from Cancún airport a breeze. Each time I visit, I see new hotels, new boutiques, new cafés…Tulum is in a constant state of evolution…each time moving higher-end.
Hollywood A-listers and the international fashion set have made Tulum the place to be. Tulum has cornered the market for being "eco-chic." It's the kind of place where stars who fly in private jets can feel virtuous by spending a few nights off-the-grid on the beach. It's as fashionable a destination as St. Barts, St. Tropez, and the Greek island of Mykonos…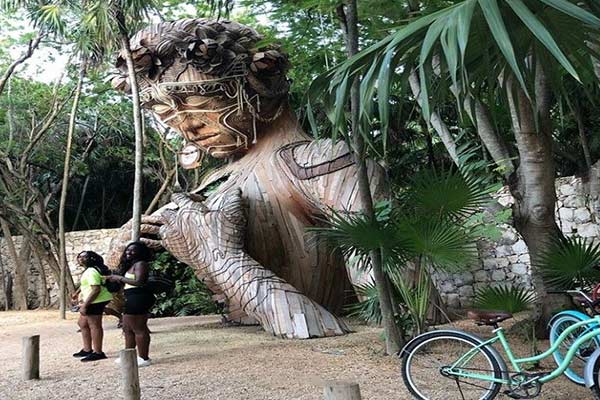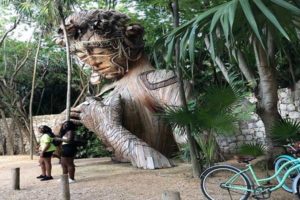 Each time I visit Tulum, I marvel at how fast it's growing. On one of my last visits, I snapped this picture at the resort Ahau Tulum. You can see the full slideshow over my Instagram.
Tulum town has been transformed, unrecognizable from what I encountered when I first explored the area. While it offers you all the amenities you need on your doorstep, it's also getting busier.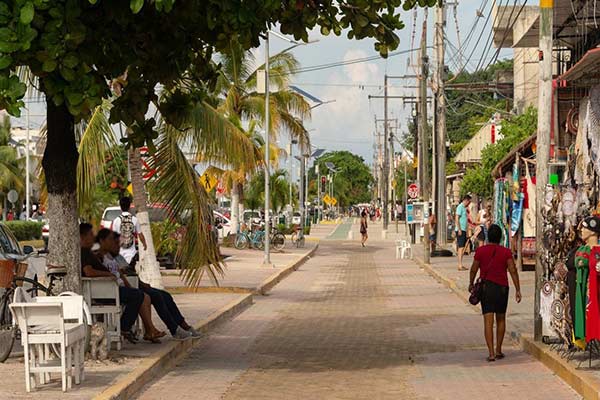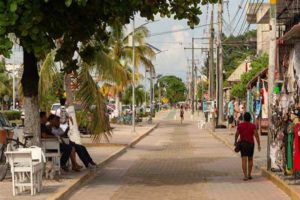 Tulum town has come a long way since I first visited: you'll now find gourmet supermarkets, high-end restaurants, taco bars, banks, and every kind of service you could need.
Our opportunity is in a community called Edena and there is nothing else like it in Tulum.
The architects and developer behind Edena plan to create an oasis. Everything in the community is about being close to nature. The homes are designed with the same vibe. The key design feature is a sense of privacy and space through the use of glass terraces and plunge pool options…
It's the kind of cocooning feel you get in a super high-end hotel and there is nothing like this in Tulum…
But what makes this deal so truly special though is the RETA-only price…
Members are buying at prices that are so much lower than the competition. Our price is just $149,000 and I expect the gains to be rapid and spectacular—just as with previous RETA deals on the Riviera Maya.
To give you a taste of just how unique these homes will be, check out this developer's render… (Remember, renders aren't final and are subject to change.)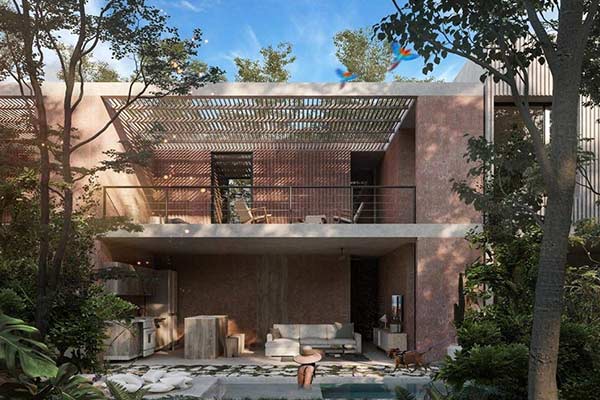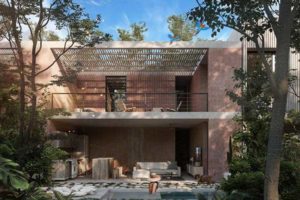 No one else but RETA members are going to get spacious, two-bed homes in a community of this caliber in a location this good for a mere $149,000—and with monthly payments as low as $799 a month. Remember, this is just a developer's render and is subject to change.
This Edena deal is among the strongest and most exciting RETA deals we've ever had…and it seems tailor-made for this crisis world…
Edena promises us rapid and large gains. I reckon $76,000 shortly after delivery. Delivery is slated for three years from now…long after this crisis passes, when the Riviera Maya will be booming bigger than before.
This crisis should be only a blip in the unstoppable Path of Progress on the Riviera Maya.
By the time your spacious home is delivered in this best-in-class community, the juggernaut of tourism and development on the Riviera Maya should be full tilt again. In fact, as soon as planes fly again I predict millions of vacationers will flood back.
With beaches like this, how can they stay away?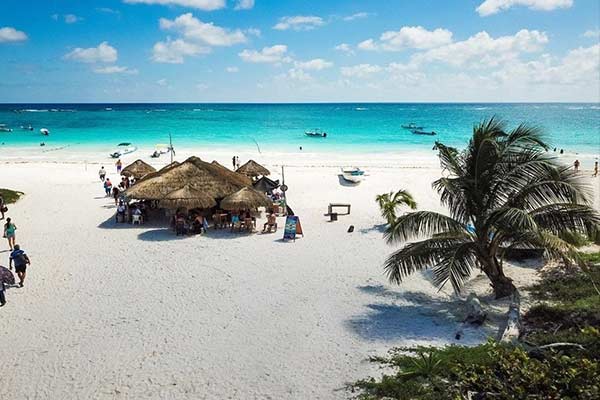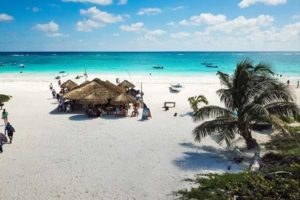 This is Pescadero beach, close to the Mayan ruins and not far from my favorite Thai place in Tulum. ©Creative-Family
And because of the current crisis, I've been able to negotiate an extra-special perk for all RETA members.
I'll be revealing the details to members soon. But I will tell you that this perk is one of the reasons why I've decided to reserve an Edena home myself. The deal is way too good to pass up…
And tomorrow at 1 p.m. ET, RETA members will get to take a virtual tour of this stunning opportunity for themselves.
This is going to be special…
Wishing you good real estate investing!
Get Your Free Real Estate Report Now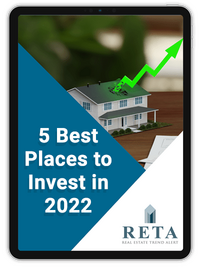 Sign up for our free daily Postcard e-letter and get a valuable free report on the The 5 Best Places to Buy Real Estate In 2022.
Related Articles
The 10 Best Places to Invest in Real Estate
There's Never Been a Better Time to Profit
20,000 Chinese Tourists and a Missing President…