Have you ever dreamed of living in a medieval villa in Italy?
How about a French cottage in a grassy glade…or a majestic chateau built by a prince?
In hidden corners across Europe, you can find countless bargain properties just waiting to be rescued. I'm talking old, beautiful, and often quite substantial homes which are crying out to be restored to their former glory.
Pricewise, it's possible to find a house in Italy, France, Spain, or Greece for less than the cost of a new car. Some of the best bang-for-buck is in bigger properties, grand country homes in need of some recovery.
I've seen historic homes for under $50,000 that come with valuable but overlooked architectural features like frescoes, exposed oak beams, and expansive courtyards.
If you're willing to take on some of the restoration work, then you have a huge range of properties to choose from. You really can own something incredible for a shockingly good value.
Of course, this isn't for everyone. Renovating a property in a foreign country is not for the faint of heart or anyone who can't make the time commitment. Personally, if I were seeking a historic home, I'd cut out the hassle by finding motivated seller who has already put in the hard renovation work.
But there are financial reasons why you might want to do the renovation yourself, or at least hire someone to do it.
For instance, if you have acquired residency in France, there are a number of tax benefits to restoring a historic home or improving a home's energy efficiency.
Italy recently went one better and launched a substantial new tax credit for home renovations that's available to foreign owners as well as residents.
Dubbed "Superbonus," the tax credit covers 110% of the costs of energy efficiency and structural seismic improvements of Italian properties. Effectively, this allows you to make significant upgrades to old Italian homes for free.
However, there's a short time limit on it. Conceived to give a boost to the Italian economy following the unprecedented shock of the pandemic, the Superbonus will only be applicable to expenses incurred before December 31, 2021.
That's why today I want to share some European "fixer uppers"—with a focus on Italy. Properties that require a lot of attention, but that could make a dream home for the right owner.
Alvito, Lazio, Italy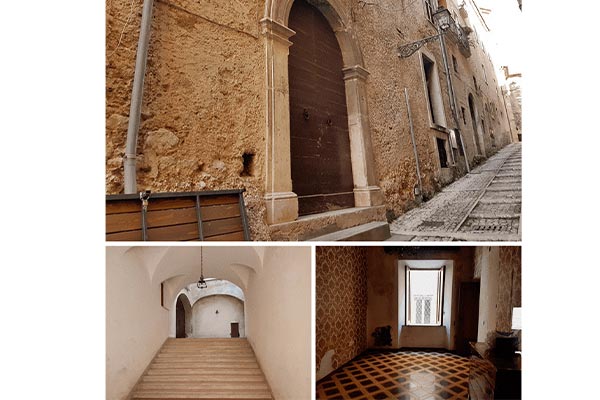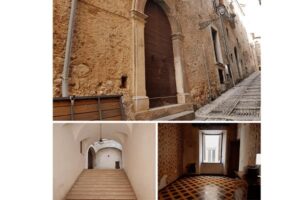 This fixer-upper is a genuine palace and listed for just $96,100.
Palazzo Leone is a historic stone palace of over 3,200 square feet. It's divided into two apartments, both of which need restoration.
But the potential here is enormous. The building has original terracotta floors and a marble staircase. The master apartment has two bedrooms, a large lounge, a kitchen and a balcony. The second apartment also has two bedrooms, a kitchen with fireplace, and a living room. There's also a cellar with a wood beam ceiling and a large window that would make for a perfect office or study.
With two apartments, you could keep one to live in and sell or rent out the other to recoup some of the initial cost.
Bagnone, Tuscany, Italy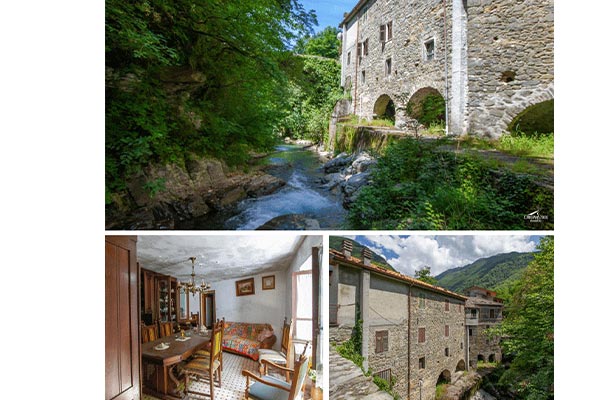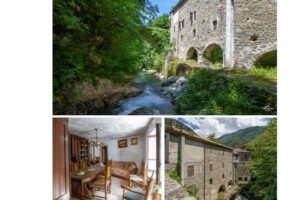 As one of the most sought-after Italian regions, Tuscany doesn't have as many historic houses still in need of restoration as you'll find elsewhere.
That's why I was excited to come across this former stone mill in Bagnone a picturesque village perched in the Tuscan Apennines.
The property is available for just $66,800. The building currently has two-bedrooms and one-bathroom and heaps of character. There's also a kitchen, dining room, and living area that are all habitable but need updating.
Outside, there's a stone courtyard that has direct access to the river and has views of the surrounding countryside.
La Croix-sur-Gartempe, Limousin, France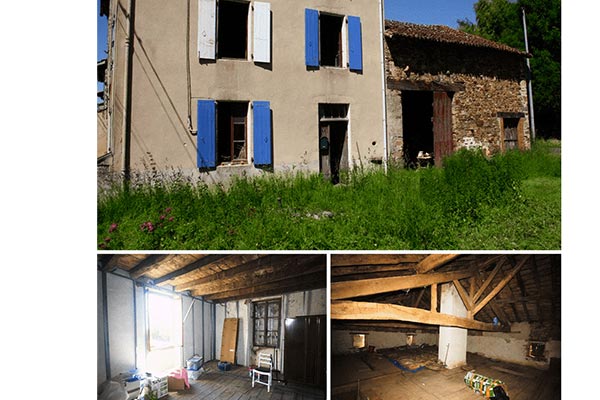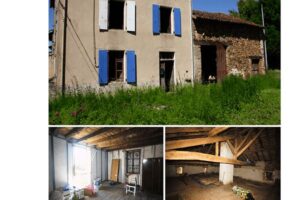 This French country home in need of renovation is available for just $59,120.
Set in a peaceful hamlet in the Limousin region of France, this two-bedroom is in need of a lot of work, but it has had some work done by a previous owner—a new roof was installed in 2009 and a new bathroom.
It has a large kitchen/dining room with an antique wood burning stove, a sitting room, and an elegant wooden staircase leads to the upper floor. There is also room for a study and the attic could be converted into another bedroom.
The property comes with an adjoined stone barn (also in need of renovation) that gives options for expansion. It comes with a garden and two pieces of land totalling three-quarters of an acre about 500 feet from the property.
Get Your Free Real Estate Report Now
Sign up for our free daily Postcard e-letter and get a valuable free report on the The 5 Best Places to Buy Real Estate In 2023.
Related Articles
A Quick Note From Stunning Chiapas, Mexico
Invest Like An Insider And Unlock Incredible Gains
Why Real Estate Is The Single Best Asset