This week I've been telling you all about one of my favorite strategies for protecting wealth during an economic downturn.
It doesn't involve swing trading, short selling…or anything remotely complicated.
In fact, it's one of the simplest, oldest, and most tried and tested investment plays in history. And in a crisis situations like this, it's remarkably effective.
As you know, I'm talking about buying land.
But not just any land…
The perfect land play isn't only just "insurance" against economic volatility…it should also offer strong upside as well.
And that brings me to Costa Rica and the Southern Zone.
Like I explained yesterday, right now we have a chance to buy lots in an untouched Eden set to see an influx of tourists once this current crisis has passed.
The Southern Zone is an eco-paradise, sitting on a coast of unspoiled beaches, fringed with palm and sea-almond trees. National parks and reserves cover more than half the land. There's so much wildlife, it's like having a zoo on your doorstep…bright-billed toucans, slow-moving sloths, and lively monkeys are common sights.
It's here, in the heart of the Southern Zone, that we can buy in a gold-standard community for an incredibly low $20,000. Other folks pay twice that to buy in the same community. In fact, for anyone walking in off the street they'd be paying $40,000 or more. Which means, we can lock in a 100% gain for the get-go.
And there's an added sweetener: you can spread your payments. You'll pay $4,000 down and $302 a month over five years.
You'd expect a place as beautiful as the Southern Zone to be Costa Rica's top spot for tourism. But it isn't. That's because for decades it was really tough to get there. Picture washed out roads…potholes so big they could swallow cars…river crossings without any bridge…and eight hours of driving.
No wonder those mainstream tourists stayed away.
But in 2010, the game-changer happened: New highways opened that connect the Southern Zone to Costa Rica's capital city and its international airport. It's now a breeze to get to at just three hours of smooth roads…and more and more tourists are coming.
Or they will, once planes are in the sky again and Costa Rica continues its phenomenal decades-long tourism growth trend.
From a real estate perspective, that historic lack of access was a huge plus. While popular, easy-to-get-to tourist areas in Costa Rica saw a real estate boom due to soaring demand for vacation homes, prices in the Southern Zone stayed low.
That's now changing. But you can still get in…and lock down a slice of this tropical wonderland…with a lot in a best-in-class community from as little as $20,000.
I was in the Southern Zone just over a month ago, crossing rivers and driving up hillsides, touring several thousand acres of land in search of the best spots. I was there to handpick the best available land for RETA members…land that you now have the opportunity to lock down when you join our group today for just $7 through this exclusive offer.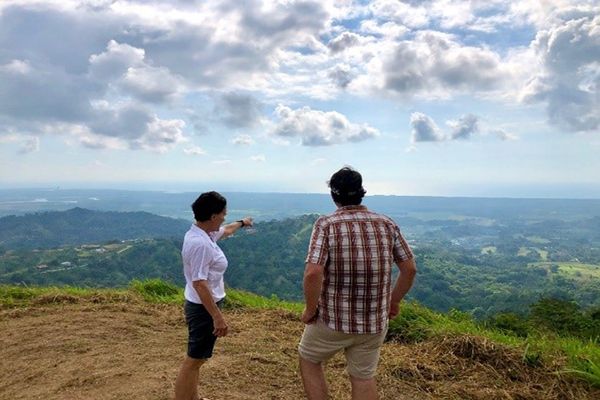 The lots you can lock down with payment of just $302 a month are nestled in a lush valley, surrounded by nature, with great mountain views.
The developer, Sylvaine Pilault, bought this land years ago for a steal, which is the reason why we can get it at such a low price.
She's a true innovator. And what she offers is second to none. For over a decade, I've watched groups come here and try and compete with her. They all failed. Sylvaine has a land bank that's incomparable in the region. And she has an unrivalled capacity to build top class infrastructure in Costa Rica's untamed hills—roads, water management, even internet.
Buying land in her communities gives us the protection of an economic moat, because it's very difficult for anyone else to even come close to what she offers.
That's why this opportunity is a land play like no other. We're buying in an emerging tourist region with massive potential…from a world class developer…for an unbelievably low price of just $20,000.
Get Your Free Real Estate Report Now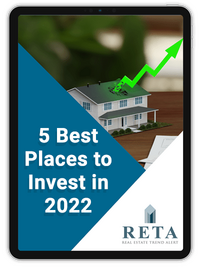 Sign up for our free daily Postcard e-letter and get a valuable free report on the The 5 Best Places to Buy Real Estate In 2022.
Related Articles
Everything You Need to Know About Costa Rica Real Estate
Real Estate Crisis & Opportunity
Earning Income from Vacation Rentals in Tamarindo, Costa Rica
Upcoming Conferences
Live Better, Spend Less, Retire Sooner
IL's Retire Overseas Bootcamp
October 21-23, 2022 in Atlanta, GA

In safe, warm, welcoming communities abroad, as little as $1,700 a month can bankroll a good life... this fall, our experts will show you where—and how.
Early Bird DISCOUNT—Save $200 When You Register by Sep. 29
Details Here IL's Retire Overseas Bootcamp
---
Registration Now Open for the Best of Europe Private Screening

In the Right Spots in Europe, You Can Retire in Style—in an Historic, Sun-Drenched Locale—for as Little as $2,300 a Month or Less—Especially Now With the Dollar and Euro at Parity for the First Time in Two Decades.
And We'll Show You How, October 1-2, During the Special All-Online Best of Europe Private Screening.
---
The Income Revolution Forum
What if You Had the Freedom to Enjoy the Good Life Anywhere in the World You Wanted to Be...and Get Paid While You're There?
We'll show you how—with hands-on guidance—you could beat inflation...secure your retirement...ditch your commute...and turn a skill you already have into a portable side income of $300, $600, even $3,000 or more a month.