The sun sits low over the Pacific Ocean, casting shades of golden light across the morning sky.
At this hour, the air is cool…filled with quiet anticipation.
Down on the beach, a few of your neighbors have already taken to the water, basking in its reserves of rich minerals and warmth.
You like to spend the early morning on activities. In a few hours your first surf lessons begin. Before that, you'll stretch out on the beach with some yoga. You like the feel of the sand between your toes…the sound of the soft breeze rustling the coconut palms overhead.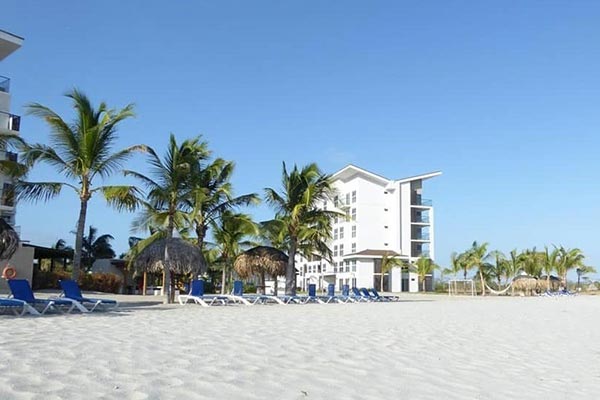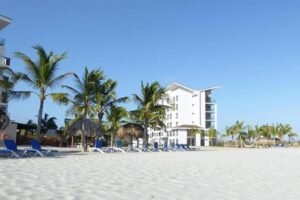 In the afternoon, you can explore beyond your beachfront community. Maybe take a boat to one of the secret islands offshore. You can spot whales, exotic birds, dolphins and turtles…or catch a tuna and barbecue it for friends. You can hike the lush hills and cool off in canyon-clad rivers…
But it can all wait. While the day takes its first steps, you'll take your morning coffee poolside. A local brew, grown in the rich volcanic soil of the Panamanian highlands.
This is heaven…the best investment you've ever made.
That's when our latest deal in Pueblito at Playa Caracol opens. And it's killer…
We're locking down condos a short stroll to the beach in an incredible community from just $112,000…
These condos come fully furnished and turn-key…the furniture pack is valued at $15,000.
Factor in the furniture and your price is more like $97,000…that's insane for a condo and a community this stunning…
Thanks to a little-known tax change in Panama and our connections and RETA group buying power, you're saving $61,000…
I predict your condo will be worth $250,000 five years after delivery, meaning your potential for profit is a truly enormous $138,000.
These condos are true plug-and-play rentals with onsite rental management to handle everything when you're not there enjoying this high-end and unique beachfront community…
You have the option of owning larger two-bed condos too, yours from a killer RETA-only $134,000. These are 719 square feet including terrace. Your savings on these stunning condos is $73,000.
I've negotiated attractive payment terms and developer financing. During construction you make manageable down-payments, just $253 a month and some balloon payments along the way. On delivery you've also got the option of exclusive developer financing.
What really excites me as an owner in Playa Caracol is that there is nothing like it…
Plans call for a breath-taking array of amenities—a perfect self-contained beach town on your doorstep. Within your community you'll have privacy and facilities just for you and your renters.
And everything is beach orientated. Our condos in Pueblito are just 245 yards from the sand. And as close to all the planned amenities within the community, including beach club…surf school…skate park…gold simulator…sports courts…restaurants…cafés…boutique stores…boat trips…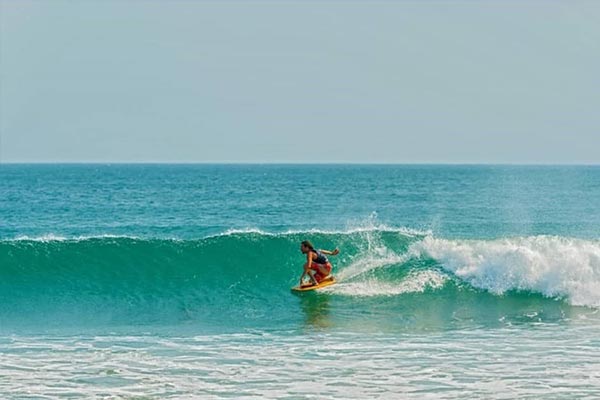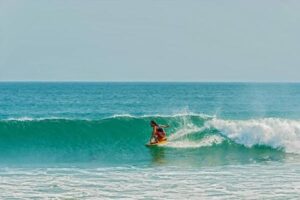 Once your condo is built and you are spending time in your new luxury condo, you can lounge by your community's lagoon pool all day… head to the spa for a massage… take your pick of restaurants for lunch…catch a wave with a surf instructor…
And like I say, when you're not here, the onsite rental management takes care of everything and sends you the checks.
We have a lot to look forward to…
Get Your Free Real Estate Report Now
Sign up for our free daily Postcard e-letter and get a valuable free report on the The 5 Best Places to Buy Real Estate In 2023.
Related Articles
Own in "Surf City" Playa Caracol, Panama
Hidden Real Estate Gems in the Balkans
SLIDESHOW: Take a Sneak Peek at Our Upcoming Deal in Panama