Let me give you some advice…
When you plan to spend time in paradise, book ahead.
In Costa Rica's Southern Zone, you learn this lesson fast.
A couple of my team were in Ojochal last year and they struggled to find a place to stay. Everywhere was booked. They finally found a casita for rent in someone's garden.
The day after they arrived, they went looking for a meal.
Thinking that a restaurant in small-town Costa Rica wouldn't require a reservation they just turned up on a Thursday night in Café Exotica. They were lucky to get the last table and the staff were dismayed they had not reserved.
The Southern Zone has come a long way since the first expats began arriving. Back then, the main road was packed dirt and broadband was an alien concept. Making a reservation required two-way radio, as there was no cell coverage.
Now you can just call them. And I advise you do…
Today, Ojochal is considered the culinary capital of Costa Rica. In jungle surroundings, you can get Asian, Italian, French, or organic cuisine…indulge in a steak tartare at high-end Citrus, or enjoy Costa Rican fare at Heliconia.
But even in the jungle, finding a table can be tricky. And as more and more people discover this tropical paradise, it's facing a critical shortage of rentals too.
Which is why the opportunity open to Real Estate Trend Alert members is so incredibly good…
The Southern Zone has everything that the millions of tourists who visit little Costa Rica want—natural beauty, biodiversity, eco-friendliness. In fact, it's the best place in the country to find those things and much more…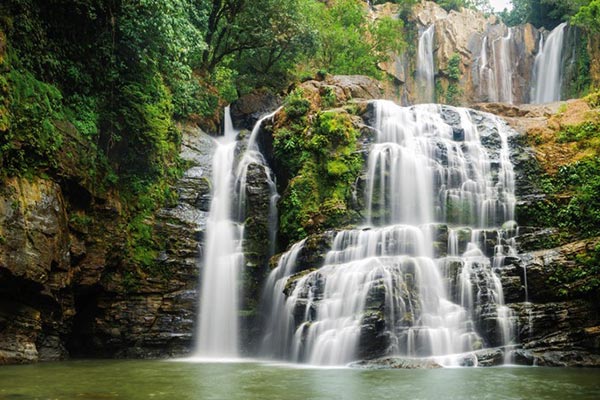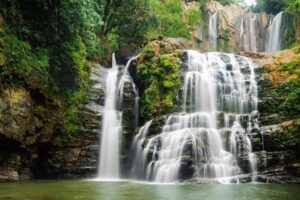 Wildlife is abundant and colorful…marine life is rich… While other parts of Costa Rica are brown and arid in the dry season, the Southern Zone is always lush.
You can spend as much time as you like on the beach…snorkeling, surfing, and diving are all big. If you like yachts and boating, the marina in Quepos is now only an hour away from Ojochal. The nearby Costa Ballena is home to the largest coral reef on the Pacific coast of Central America. You have islands to hop, like Caño island…
A huge and growing number of people from the U.S., Canada, and Europe want in…they want the feeling of freedom that this natural paradise offers. In the Southern Zone, they can escape tumultuous politics, the endless barrage of fear-mongering news, and the stress of modern living.
In this unique corner of the world, you can immerse yourself in untouched rainforest, miles of pristine coastline, and peaceful cloud forests…
But as more people discover the Southern Zone, prices will climb. And already there is a critical shortage of rentals…which is great for RETA members…
The tropical villas members can lock down are sandwiched between stunning national parks close to the Pacific beaches, and walking distance from the center of the small town of Ojochal.
Each villa comes with a small pool—a huge booster of rental income—lush landscaping, outdoor terrace…completely turnkey.
I expect members who own in this one-of-a-kind community will command a gross annual yield of more than 13%…and lock in significant capital appreciation.
Time and time again, my research has shown short-term and longer-term rentals are in demand. That demand is growing stronger. And the right real estate can make a killing.
To give context, the biggest hotels in the area have around 20 rooms—many of them charge a small fortune. You can easily pay $700 a night in Elan or $500 in the Three Sixty. El Castillo boutique hotel above Ojochal village charges $320 a night.
But hotels don't even figure in the plans of many folks seeking to spend time in the Southern Zone.
People want to stay a few weeks…a couple of months. They want a house. The kind of rental where they can stay with family, a group of friends, or where they can spend some time working remotely.
They can go for a luxury home in the hills for $2,500 to $3,500 per week, but those are away from town and more expensive. Their only other option is the odd random, inexpensive, but very ordinary rental.
With the latest RETA opportunity, we hit the sweet spot in the middle…and we can lock down our villas an incredibly low price.
The opportunity RETA members have come about because of the current crisis moment. I brought members an opportunity to own in this small community back in December, but now, because of the crisis, the developer is willing to revisit the same RETA-pricing on six stunning villas…that's from a RETA-only $208,000…
To remind you, RETA members have already seen profits in the Southern Zone. In December 2018, members locked down lots in a RETA deal from the same developer we're dealing with here. Last I heard, members locked in paper gains of as much as 60%.
That deal was on hand-picked premium lots, the very best-in-class. It was a classic RETA off-market deal where we used the buying power of our group to get in before anyone else.
Thanks to the crisis, we have a chance to snap up a villa surrounded by lush natural beauty and tap into a surging demand from well-heeled vacationers and long-term renters in a stunning location.
But we only have a brief window…and, like I say, inventory is limited to just six villas.
The only way to get in on this deal is if you're already a RETA member. Members will receive further analysis of the deal, and details on how to act on it, in their RETA Alert.
Get Your Free Real Estate Report Now
Sign up for our free daily Postcard e-letter and get a valuable free report on the The 5 Best Places to Buy Real Estate In 2023.
Related Articles
The 10 Best Places to Invest in Real Estate
Profit in an Eco-Paradise in Costa Rica