"The future of the U.S. was looking bad," says Nancy Young of the decisions that led her and her family to find a new life in the highlands of western Panama.
"My husband was going to retire on beans, with no benefits…not enough for us to live on. Every winter in Missouri I dreaded getting our electric bill, and in the summer there were a few days you could open your windows to let the air in and not have to use air conditioning, but the air was so dirty that everyone had allergies. We had to make a move."
Now Nancy, 63, has nothing but good things to say about Boquete, the popular expat retreat in the highlands of Panama's Chiriqui Province that she now calls home. She and her husband Don, 61, moved here from the Kansas City area in 2010 with their two sons.
The Youngs first visited Boquete in 2008 and immediately loved the area. "It was beautiful. The people seemed so loving, even though our Spanish was limited. The traffic was almost nothing, and the climate was perfect for us." So they put a plan in place, sold their home, and applied for their Pensionado visas.
"Our lives are so much better here. We are healthier, we are happy, we have a social life, and we have lots of activities to enjoy. Life is richer and filled with great experiences. I love the Panamanians and their culture.
"When Don was working two jobs in the States, it was very hard for us to have any social life. I dreaded going anywhere, as the traffic was so bad. When we left Missouri we were looking for peace and beauty, an inexpensive cost of living, and safety in a country with a good government. Now we have all that and so much more."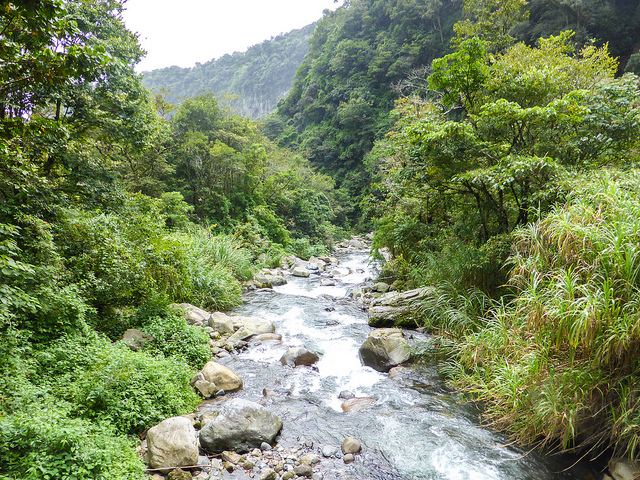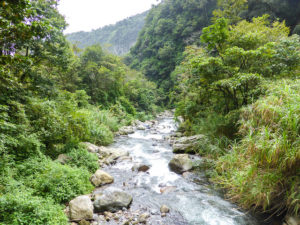 They now own a house in Alto Boquete, an area popular with expats who want to live just outside town. The main road runs along a ridge, with tree-lined canyons on both sides and lush, green mountains in the background.
"I feel this is the best area in Boquete," says Nancy. "It's very convenient to downtown, and yet quiet and private."
The affordable cost of living in Chiriqui Province allows the Youngs to live comfortably here. Nancy estimates their monthly budget is about $2,000 for their family of three. Her son Chris is a professional chef and now works at an upscale restaurant in Boquete and her other son Cody has Down Syndrome and lives at home with Don and Nancy.
"Our home is paid for and we don't have the expense of heating or air conditioning," says Nancy. (Lying at nearly 4,000 feet, Boquete enjoys spring-like temperatures in the 70s F and low 80s F year round). "Our water bill, electricity, and gas bills are so much lower than they were in the U.S. Fruits, veggies, dairy, and meats are so much cheaper."
Health insurance coverage for Nancy and Don costs them $1,700 a year and auto insurance runs less than $500 annually. Total utilities for a family in Alto Boquete typically average $100 to $150 a month, including internet.
The family is well known and active in the large expat community in and around Boquete. Don belongs to a hiking club and participates in frequent walks among the hills and valleys of the surrounding rainforest.
Though she hasn't attended formal classes, Nancy has learned enough Spanish to communicate with others. "I tell the newcomers to learn the basics of Spanish, since it makes life so much easier and richer," she says. "The locals will help you learn Spanish and correct you when you're wrong, but you don't have to speak perfectly."
Don and Nancy have no plans to leave Boquete and the rewarding life they have created for themselves.
"I'm so blessed to have many Panamanian friends. The Panamanian people are so friendly and helpful, and even greet you with a kiss on the cheek. In the States it seemed that no one cared about anyone. There is a difference as big as night and day from there to here."
Get Your Free Panama Report Here:
Learn more about Panama and other countries in our daily postcard e-letter. Simply enter your email address below and we'll send you a FREE REPORT — Panama: First World Convenience at Third World Prices.
This special guide covers insider advice on real estate, retirement and more in Panama. It's yours free when you sign up for our IL postcards below.
Get Your Free Report Here