Yale graduate and history enthusiast Hiram Bingham was shocked when he discovered the Inca ruins of Machu Picchu in 1911. How could such a spectacular site have gone undiscovered for so long? Of course, the answer is that it hadn't gone undiscovered. All the locals knew about it. Word simply hadn't made its way out to the wider world.
I've been traveling throughout Peru since I moved here a year and a half ago. And I must admit that I understand how Bingham felt. For many North American expats like me, Peru remains the great undiscovered Latin American marvel. But unlike in 1911, you don't need to travel to the top of a mountain to find proof of it.
Peru is the fastest growing economy in Latin America. In 2015 the GDP of Peru grew by 3.3%, while in 2016 the growth exceeded 3.7%. Good export diversification, growth in commodities, and political stability have all contributed to this new boom. But most significantly for expats looking for business opportunities, Peru has a burgeoning tourist industry. This year the number of visitors was 3.5 million. But the government has already set a goal of 7 million tourists per year by 2021. It's also an incredibly low-cost country to live in, and there is very little in terms of encroaching business regulation for startups.
Ricardinho De Sousa Hdez-Mora, originally from Spain, has lived in Lima, Peru's capital, for two years and is the co-owner of Peru Social with his partner, Allen Maye Mercado. They offer tourists a variety of exploration and volunteering packages.
"It really doesn't matter what skills you bring with you to Peru. If you can perform good quality work or provide a service, at a fair price, and meet or exceed any deadlines, you will probably succeed here," says Ricardinho.
Ricardinho sees the greatest potential emerging beyond the major cities of Cusco, Arequipa, or Lima. "You can find opportunities across all sectors, all across the country, but particularly in tourism. I think there are massive gaps that need to be filled. Anyone with a little business ambition could find all kinds of untapped niches in the lesser-known areas of the country."
Less than 5% of the tourists who come to Peru travel anywhere north of Lima. But Liam Malone is attracting a few of them to his small Airbnb that he opened several years ago in the northern city of Chiclayo. Renting out a few rooms of their apartment and passing on their knowledge about the local area helps pay the bills and brings a steady flow of interesting visitors. Chiclayo enjoys year-round sunny skies and average temperatures in the 70s F. Pimentel Beach on the Pacific coast is only a 15-minute drive away.
"I first came here visiting as a tourist," says Liam, "but after doing some basic math I realized I could easily live here, and I thought 'Why not?' The climate, the food, and a simple way of life was the main attraction, and then I met my partner and her young daughter, Teòfila and Tina, which is as good a reason as I can think of as to why I have stayed. It's an easy country to live in if you don`t want to continue the rat race."
"I was in Argentina for a while as an English teacher" says Ben Reilly, who opened an English as a Second Language (ESL) school in Cusco three years ago. "I started teaching in Buenos Aires, but I thought it was a bit too similar to Europe. I wanted to live in a place a bit more authentic, so I came here.
"It started out as just me in my apartment teaching, and then it grew organically into the school I have now. I didn't really invest any large amount of money. I just reinvested any money that I made over the years.
Ben says that there are still lots of opportunities for business in Cusco. "In my mind, things such as bowling alleys, mini golf, or anything that you'd consider entertainment, would do well here. My friend opened up a café about a year-and-a-half ago that quickly turned into a restaurant. Then they got onto the top of TripAdvisor, and they have had loads of success."
Need a Way to Fund a New, Better Life?

Join our Savvy Retiree Daily e-letter today and you'll hear from us daily, telling you about ways you can gain the freedom to live where you want, travel when you like and create a life you love. We'll also send you a FREE Report Fund A New, Better Life With These 6 Portable Careers...
Related Articles
What Does It Cost to Retire in Peru?
Maps of Peru: Best Beachside and Mountain Towns
---
You know more Spanish words than you think you do! And we guarantee you can be carrying on conversations...in Spanish...in just 20 Minutes. Reserve your spot now for our FREE webinar.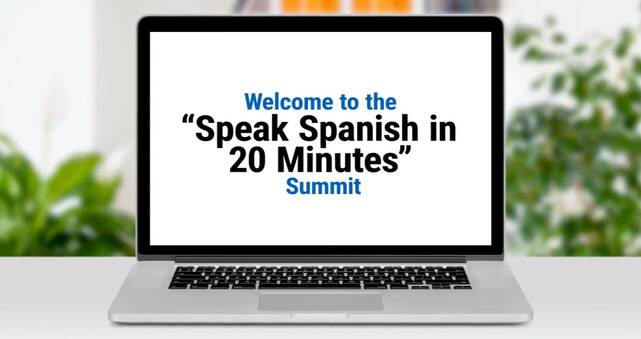 ---